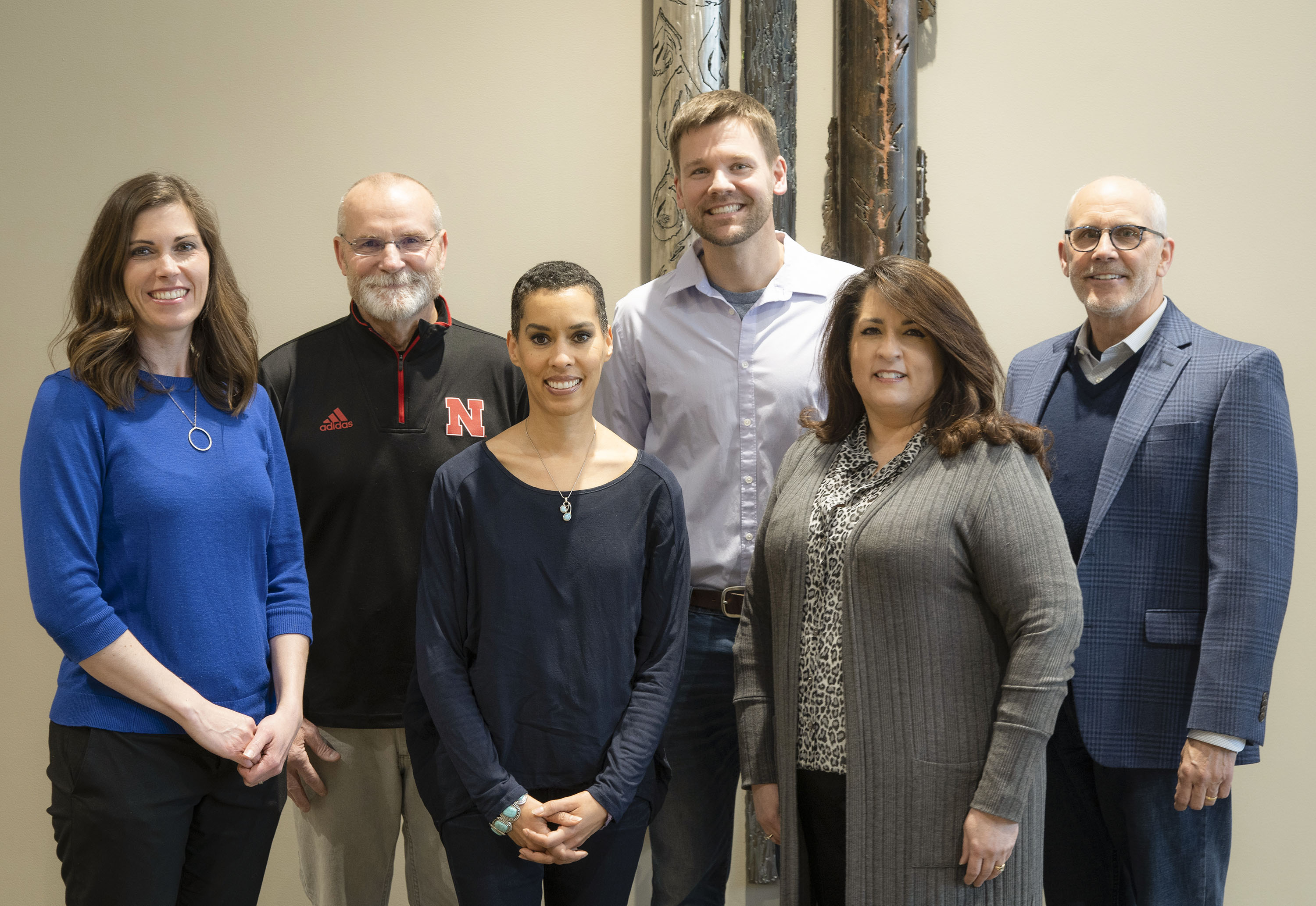 Pastor Search Team
I have a questionRefer a PASTORSubmit a Resume
Search Update:
December 6, 2021
How The Search is Going
More than two months after our decision to handle our lead pastor search process on our own – that is, without the assistance of a professional search firm – we're happy to report that the Pastor Search Team is staying very busy receiving and vetting a steady inflow of applications and referrals. To date, we have received 40 new names – 31 of which are direct responses to the job postings mentioned in the last update, and nine have come to us as referrals from people both inside and outside of Berean.
The First Part of the Process
Here's a little glimpse into how we initially screen and select applicants to take to the next step in the process.
Once the team receives a resume, each of us will spend a week or two thoroughly studying the information each applicant has provided. Our initial overview goes well beyond simply glancing over resumes, however. By the time the team comes together on Tuesday night to discuss and decide whether we'll move forward with an applicant, we'll have thoroughly researched each seminary the applicants have attended to validate the schools and see how their theological education lines up with Berean's beliefs. The demographics and cultures of their churches and communities will be well understood. We'll have taken into consideration the church sizes and organizational structures to help us determine whether the applicants might have the necessary experience to lead Berean. Numerous cumulative hours will have been spent watching sermons to evaluate the quality of their preaching, and, as good Bereans, we'll have done our due diligence to determine how accurately they discern the Word of God. We'll also have explored podcasts, blogs, publications, and social media outlets to discover as much additional information as possible about each applicant and gain more insight into his character, history, and priorities.
And that's just the first step in the vetting process!
Our Rhythm
Because we dig so deeply, we try to keep it manageable by reviewing two to three applicants per week. We're thankful that, even though we no longer have the helpful filter of a search firm, we've been able to keep up with the steady pace of incoming applications.
Teamwork
Week after week, we experience the goodness of God as we collaborate and capitalize on the unique gifts, talents, and skills He's granted each member of this team, who has been hand-selected to represent Berean in all its beautiful diversity. As we come together to share our different discoveries and perspectives, it is amazing to see how the Lord is working through us to form a clearer picture of our church, our needs, and our future lead pastor. We couldn't do any of this without His grace, and Berean couldn't persevere and prosper without your prayers.
How You Can Pray
As we all continue to wait on the Lord together, here are some specific ways you can pray for the team, the search process, and our church. Please pray…
applications and referrals continue to come in
the team continues to be patient, encouraged, discerning, and unified
each member of the team will have the time, energy, focus, and stamina to continue on for as long as it takes
Berean will continue to grow together, even as we patiently wait for our next lead pastor
God will reveal the man soon!
October 31, 2021
Thank you for your prayers, patience, and understanding as we all wait for God to reveal our new lead pastor. To keep all of you as informed as possible, we -- the Pastor Search Team -- will provide you with live and written updates at least once a month.
Changes to the Process
As you know, since we began the search for a new lead pastor, we had been working in partnership with Slingshot Group, a professional church and nonprofit organization staffing firm. In late September, following much prayer and evaluation, the Search Team and the Elder Board made the decision to end our relationship with Slingshot Group. After an extended period of working in conjunction with this group, it became clear to us that the caliber of applicants being presented was not in line with Berean's standards. While we are all eager to find the man God has for us, we are not willing to compromise to fill this important position.

We're Moving Ahead
This change does not mean that our search process has stopped, paused, or even slowed down! Our Lead Pastor opening is posted on various church leadership employment websites and select seminary employment boards. As a result of these listings, the Search Team has received a steady flow of resumes and applicant information to review. We are also following up on referrals and inquiries that come to us through the Berean website. We continue to meet every week, and we are working through the incoming information as carefully, prayerfully, and efficiently as possible. We welcome your continued prayers for God's guidance and discernment for us as we navigate a new process and make decisions about applicants.
Stay Informed and In Prayer
We encourage you to stay updated on Berean's Lead Pastor search by regularly visiting this webpage. Here you will find the most current details of how the search is going, how you can pray specifically, and some information about our Search Team.
The Search Team currently meets every Tuesday evening at 6:00 and we would love to know you are praying for us as we meet. Again, we thank you for your continued support and prayers for us as we seek God's direction in finding our new lead pastor.
September 2021
God's Providence in the Waiting
When the Pastoral Search Team was first introduced to the congregation near the end of February 2020, Berean was only just beginning to adjust to our own time of change and healing. When we started this process, none of us could have imagined how our church and our world would change in the months that followed.
When we met together for the first time, we knew we faced a solemn and sober task, but we were humbled by the call, exhilarated by the challenge, and excited to meet the man whom God would call to lead Berean. We had no way of knowing we would still be on this journey together in September 2021 and beyond.
Adjusting Our Expectations
Many of you have had questions about the timing and the process. As a team, individually and collectively, we have had many of those same questions, and at times some frustration and impatience. But in far greater measure, our team has experienced God's Providence and we have adjusted as God has guided us.
Changing Times Require a Changing Strategy
The world has changed in significant ways in the last two years. We are now looking at an entirely different landscape for the Church, locally and globally. These changes have shaped what we're looking for and have amplified the need for an additional layer of leadership skills in our candidate.
How has our Search Changed in Practical Ways?
We are looking very closely at where the applicants have served in the past and how their experiences equip them to meet, address, and navigate the current environment Berean faces. For example, we are considering what part of the country or world they are from, the type and size of the churches served, and the demographics of the areas surrounding those churches. We are also looking for any specific evidence of applicants leading through unexpected change or adversity - primarily because there are more of both on the horizon for the Church.
How has our Search Remained the Same?
We are still wholly committed to finding a candidate who is committed to the Truth of God's Word; who seeks God first in all he does; who is theologically aligned with our Statement of Faith; and who can effectively shepherd our body for the sake of the Gospel. We are patiently and expectantly waiting for God to lead us to a man after His own heart.
God still has a plan for Berean
We have also seen God's grace on display as He continues to sustain us. We have not been left to our own devices, nor have we shifted from our mission. God has gifted us with a team of pastors who have led us well, and the Body of Christ is alive and well at Berean.
We are encouraged as we see God's hand at work, and we hope you are as well. Romans 8:28 offers this encouragement for all of us… "And we know that in all things God works for the good of those who love Him, who have been called according to His purpose."
We love God and know He is continually working for our good. As a team, we continue to trust God's perfect plan for Berean. We have learned so much, and will continue to learn, as God's grace is evident all around us… even in the waiting.
July 2021
The Search Team continues to meet weekly – sometimes in person, sometimes via Zoom.
We continue to receive detailed information on prospective applicants for evaluation.
We meet via Zoom with some prospective candidates for additional information and consideration.
We have regular communication with our search firm representative.
As always, we appreciate your prayers.
Pastor Search Team Biographies
EARL WELLER
My name is Earl Weller. Heidi and I were married at Berean in 1980. We have two sons - Derek (Deidre + 2 grandkids) in Austin, Texas, and Grant (Dani) in Hopkins. We've attended the Burnsville campus since 1991. Past connections at Berean include children's ministries, properties team, and Elder board. Currently serving on an offering counting team, and as a parking team-lead. Have done mission trips to Belgium, Croatia & Guatemala. Fact: Had mom for 3rd & 4th-grade teacher & Dad as Superintendent of Schools. My favorite verse is I Peter 5:7
JESSIE ANDERSON
My name is Jessie Anderson. My husband Tony and I have been married for 16 years and we have two boys, Isaac and Myles. We have attended Berean since 2002. Over the years I have served with MOPS, Berean Kids, Awana, and Stephen Ministry. In 2015 I joined the Berean staff overseeing the Benevolent Ministry. Currently, I am a substitute teacher for Berean Kids on Sunday morning and lead a Moms-in-Prayer group at my boys' school. I love the four seasons of Minnesota and am up for any outdoor activity no matter the season. My favorite Bible verse is Philippians 4:6-7.
DAN COLGAN
My name is Dan Colgan. My wife Deb and I have been married 40 years, have 3 grown and married daughters, and 5 grandchildren. We have attended Berean Burnsville since 1992. Through the years I have served in various leadership roles including children's choir, AWANA, Senior High Youth mentor for worship, Contemporary Worship Team, Nominating Committee, Search Committee for a Worship Pastor, and as an Elder for 6 years. Currently, Deb and I are members of the choir and a small group. Deb currently serves as principal pianist for the choir and teaches out of our home. It's been a blessing and a privilege to be a part of the Berean family. We are excited to see what God has in store for us in this next chapter. One of many favorite Bible verses: Prov. 3:5-6.
KESHA MILLER
My name is Kesha Miller. My husband Dan and I have been married 30 years and we have been at Berean since 2003. We have one daughter, Alyssa, and her husband, Luke, and our son, Zach, will marry his fiancee, Kayla in December. We attend the Burnsville Campus on Sunday mornings; usually the third service. Over the years I have served in several different ministries at Berean, and currently serve in Berean Youth with high school students, and in the Mom2Mom ministry as a mentor mom. I grew up in the Pacific Northwest and I still love a foggy, rainy day. One of my favorite Bible verses is Isaiah 26:3.


TRENT HAGEN
My name is Trent Hagen. Dana and I have been married for 10 1/2 years, and we have two daughters (a 4-year-old and 14 month). We attend the Lakeville campus and have really enjoyed building relationships through our Small Group. Something you may not know about me is I am a perpetual learner with two master's degrees (MDiv, MBA) and currently learning cinematography. My favorite Bible verses are Proverbs 3:5-6.
MELISSA COLLIER
My name is Melissa Collier, and I attend the Burnsville Campus. I have been blessed with 19 years of marriage to Steve Collier. Currently, I have the privilege to lead a small group in the Women's Bible study, serve on the Prayer Team, and pray weekly for Berean with the Prayer Warriors. A little fun fact about me is that I have jumped out of a perfectly good airplane -- twice. One Scripture passage that changed my life years ago is God's description of Himself in Exodus 34:6-7.
---
Ways to pray for the team and the process
MONDAY
Scripture Reading: Proverbs 3:5-6
Pray for the church and search team to trust the leading of the Holy Spirit in this season.
TUESDAY
Scripture Reading: John 15:1-8
Pray for the church to continually abide in Christ and produce much fruit that glorifies the Father during the interim period.
WEDNESDAY
Scripture Reading: Jeremiah 29:11-13
Pray for the search team and the church to seek God wholeheartedly with the realization that he is in control of the church's future.
THURSDAY
Scripture Reading: Joshua 1:9
Pray for each member of the search team to have an overwhelming sense of God's presence and guidance as they work through the steps of the pastor search process.
FRIDAY
Scripture Reading: Proverbs 2:2-6
Pray for our future pastor to seek God's wisdom in every area of life and decision-making. Pray for the search team to be attentive to the Lord's wisdom.
SATURDAY
Scripture Reading: Isaiah 55:6-9
Pray that in times of discouragement, the search team and church will seek the Lord diligently and remain confident that he is at work bringing the church and our future pastor together.
SUNDAY
Scripture Reading: 2 Timothy 4:1-5
Pray for our future pastor to faithfully preach the Word of God today in his local church. Pray for our pastors who will be breaking the Bread of Life with us on this Lord's day.