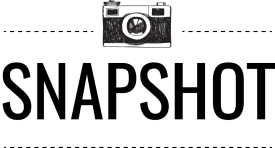 July 2020
Tanner Pinkerman // Berean Kids Director
What do you remember about vacation Bible school (VBS) as a kid? Definitely friends, fun, Bible memory verses, songs with actions, skits, and maybe even some watered-down Kool-Aid and flannelgraph Bible stories.
Last year at Berean, 571 kids learned about Abraham, Josiah, the fruit of the Spirit, and most importantly about Jesus. And at our Mission Station, kids donated 1610 pounds of food items that we delivered to 360 Communities to meet needs in our area.
And now we're facing something new as we plan VBS 2020 during a pandemic. Yet, one thing is certain in this time of uncertainty: VBS is on!
This year's VBS theme is Focus: Take a Closer Look. We will embark on a five-day journey to help kids dive deeper into their faith, trusting in what they can't see because of what they can see when they focus on God and his amazing plan for us. We'll use this week to explore four different ways we can focus on God: hear, pray, talk, and live.
While planning this year's VBS, we did not want to produce an entirely virtual event. Yet we had to be mindful of the current restrictions and physical distancing. So, we came up with a unique plan that we are very excited to share with you.
VBS 2020 will include Family Tailgating at the Berean Burnsville Campus! On Sunday, families will pick up a VBS bag packed with supplies for the week. Then for three evenings during the week parents and kids will camp out tailgate-style by their car, and we'll enjoy games, live interactive teaching and music over FM radio, and an all-around great party.
During the other two evenings, we will gather virtually on the Berean Kids YouTube channel's live stream. These events will include family games at home, engaging interviews, and compelling challenges. These two online days provide an option for families who cannot participate in person and provide us all with flexibility in case of rainy weather.
Take a closer look at our VBS registration page. We can't wait to Focus with you!
---
Be Connected Through Giving
As we continue to see lives, our community, and our world transformed by the power of the gospel, thank you for being faithful through your giving. We've been walking through some difficult seasons together, and the Lord has been good and continues to provide for all of our needs as we begin a new budget year on July 1. We continue to trend above last year's giving and our pastors and staff continue to steward those resources well. We've been able to keep our staff intact during the pandemic, as well as add necessary components to stream our services online and create video content to keep us all virtually connected.
Over the past few months, Berean has been blessed by people who began to serve or give for the very first time, even during a time of economic uncertainty. A few first-time reoccurring contributors told us why they decided to start giving in the middle of a pandemic.
Gratitude and thanksgiving were at the heart of their giving. God had continued to provide, and they wanted to be part of providing for others through Berean. As they were being impacted by the gospel in their own lives, they began to see the need to invest in the lives of others.
One couple stated that they didn't want to passively watch but rather actively participate.
Another said it's important to follow through on their commitment to the church where they attend.
Even through personal struggles and heartache, one family gives on a certain day of the month as a reminder of how God walks with us through our valleys and that the Berean faith family was walking with them.
One husband said that the reoccurring withdrawal from their account was a reminder that God was completely in control of their finances. His wife added that it was increasing their trust and faith in God.
The youngest couple we talked to offered this encouragement to someone praying and thinking about giving: God isn't judging the amount; he looks at your heart. Every penny counts, so just do it.
As we begin our new fiscal year, maybe you'd like to begin giving or set up a reoccurring gift. Our digital platform makes it safe and simple to give on a regular basis online or through the Berean app. If you need assistance, we have a team that would love to help you set that up. There are also giving kiosks available if you prefer to give when you come to worship in person.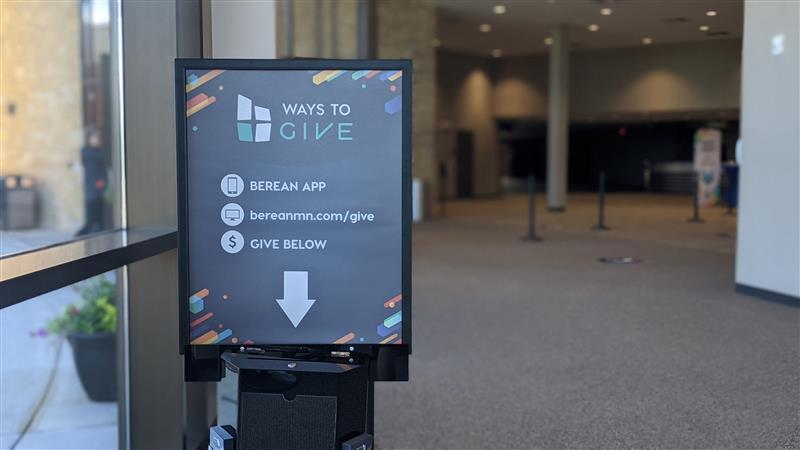 This year, through benevolence, we have given $200,000 to people in our faith family and our community, meeting their physical, emotional, and spiritual needs. So, thank you for investing in those lives that are being transformed by the power of the gospel.
---
Celebrate with Us
Father's Day weekend was not only a celebration of dads but also a reunion of Berean's faith family. For the first time in fifteen weeks, we had the opportunity to meet in person at the Burnsville campus, and almost a thousand people took advantage of that opportunity.
Many people commented that they had tears in their eyes or goosebumps on their arms as they stood to worship as a large body of believers for the first time in almost four months. There was laughter in the room, shouts of "Amen," and clapping throughout the services.
Everyone who attended was required to reserve their seats in advance, and ushers seated people in the order they arrived to accommodate physical distancing. A clean team worked throughout the weekend cleaning the common spaces, and groups were not permitted to linger inside the building.
Those who felt comfortable enough to attend in person were thrilled to be together. For those that aren't ready or able to attend large group gatherings, online services are still available through Berean's website and YouTube channel. About 1,400 people are watching each week.
Despite the temporary changes to the way we gather as a church, there's just something indescribable that happens "when two or three are gathered together."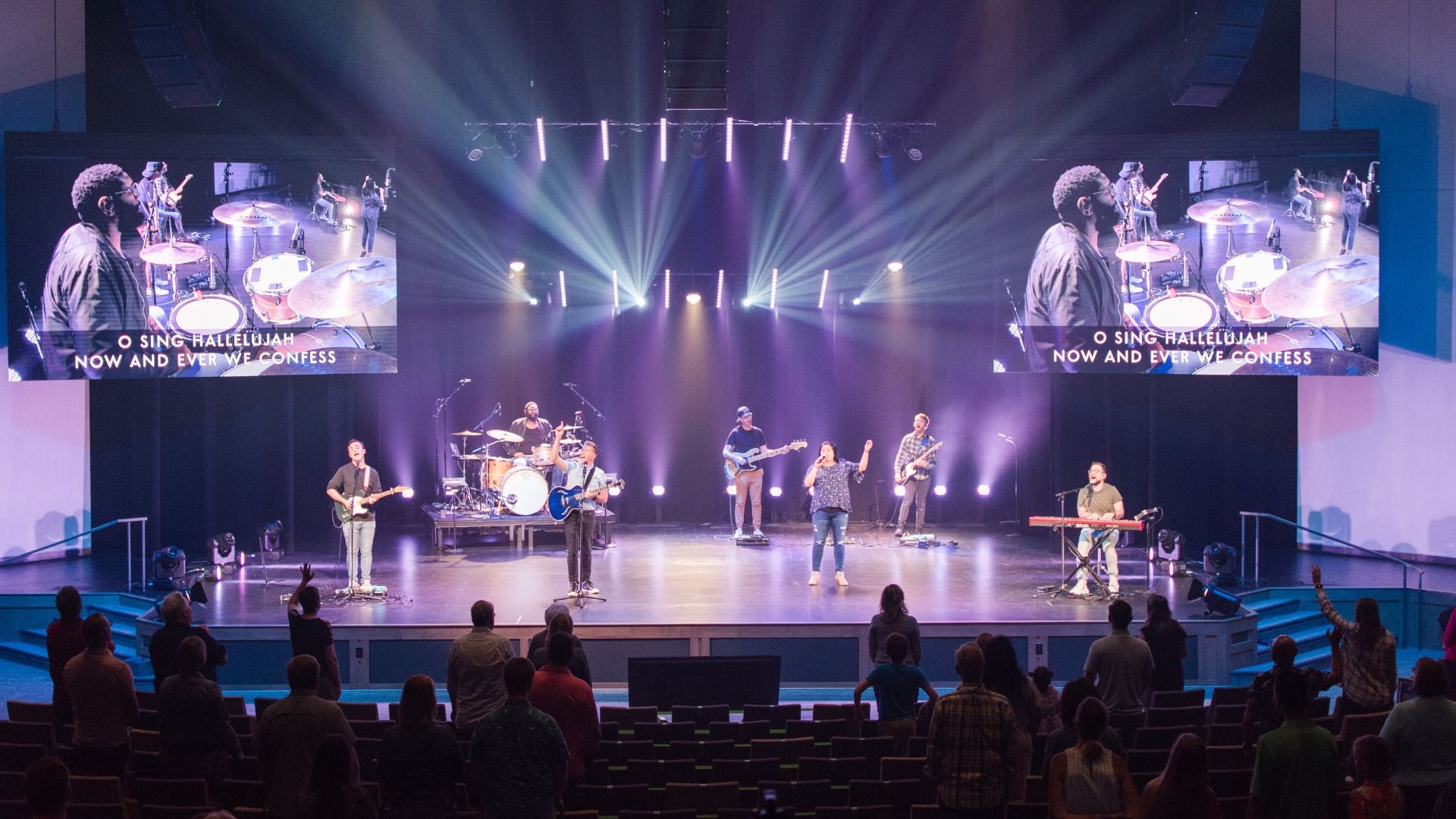 Worship at the Berean Burnsville Campus
Saturday | 5 p.m. | Modern Service
Sunday | 8:30 a.m. | Classic Service
Sunday | 9 a.m. | Modern Service
Sunday | 10:30 a.m. | Classic Service
Sunday | 11 a.m. | Modern Service
Click the link below to reserve your seat. If you have questions, please call the church office during business hours (M-TH 9-3:00 or F 9-1:00) for assistance 952.432.7168.
---
Be Connected
Men of Berean Smoke Out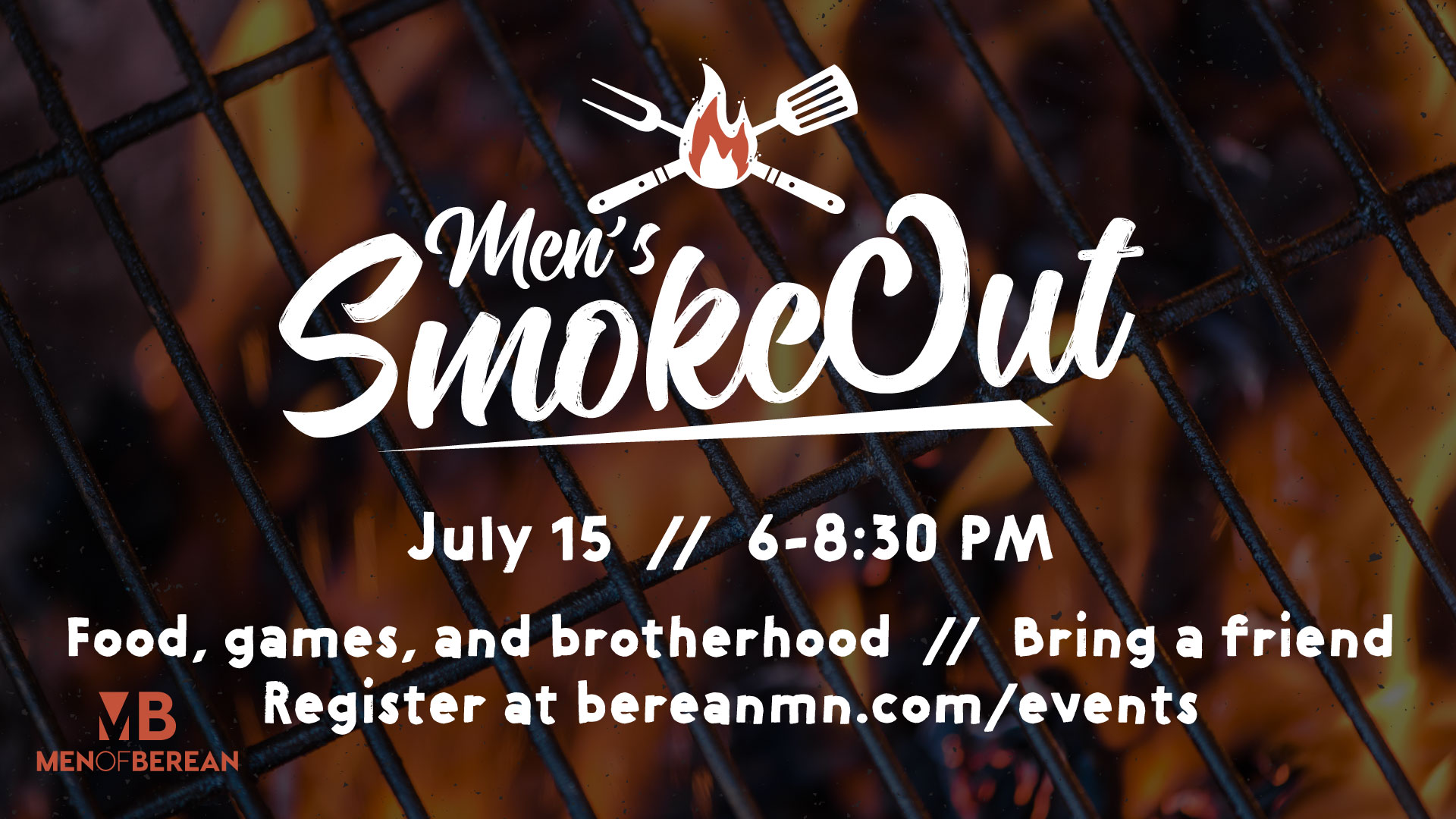 $5 | July 15 | noon until 8:30 p.m. | Berean Burnsville Campus | Meal served at 6:30 p.m.
---
Be Connected Online
Berean Blog // Weekly Posts Written by Berean Pastors and Staff