"For now, we see in a mirror dimly, but then face to face. Now I know in part; then I shall know fully, even as I have been fully known" (1 Corinthians 13:12).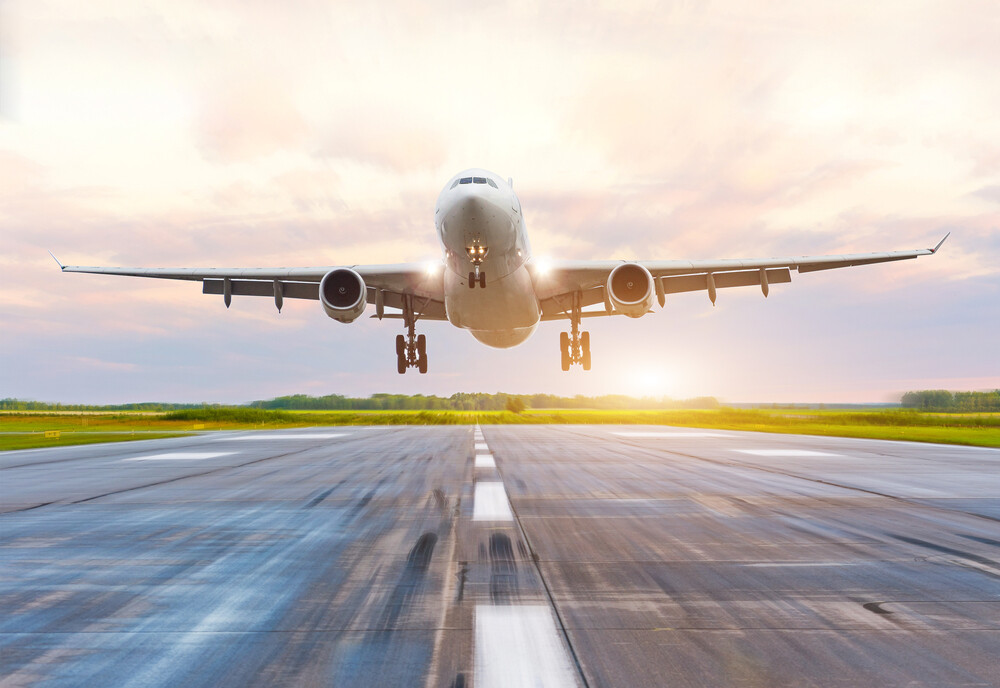 Is this how I'm going to die?
My family and I were flying to Denver, Colorado via Omaha, Nebraska in the summer of 2017 for a family retreat. As we began our final approach into Eppley Airfield in Omaha, all I could see was water. I thought that surely there was going to be a runway soon or they would announce a water-landing emergency. Certainly, I was hoping for the former.
As we continued our descent into the airfield, the water came closer and closer to the airplane's belly. I was getting increasingly anxious at the thought of an emergency water landing. My mind began spinning with questions: "Why aren't the pilots saying anything? Are they too afraid and focused on the belly-landing that they forgot to get us into the crash-landing position? I don't want to die!" At this point, the water was only mere feet from us.
Completely panicked, the ol' scenario of my life flashing in front of me took place. My last words, in slow motion, of course, were, "Why isn't the pilot saying anything?" Just then, my thoughts were interrupted as we slammed into the water . . . or so I thought. To my surprise, we were actually rolling on the runway like any normal landing. Little did I know, the northeastern part of Omaha had been experiencing epic flooding. This flooding, which surrounded the airport, miraculously left the runway wide open. I breathed a huge sigh of relief: "I'm alive!" But I was also still a bit mad as to why the pilot didn't say anything.
Perspective changes everything.
The pilot didn't need to say anything. From his vantage point, all was well. He saw the runway from miles away. There was no need to alarm anyone. Had I been sitting where the pilot was, I wouldn't have worried either. Perspective is a beautiful thing - a beautiful thing we often lack. Somehow, though, I still saw fit to criticize the pilot's decision-making, even though I only had a pinhole view when he held the complete perspective. It didn't make much sense.
From the pilot's seat, you get to see so much more. You see things differently. You see things that we don't see. It's beautiful. It's grand. It's context. Standing in a drowned-out acre of corn looks pretty bad from ground level, but when you get up in the air, you see it's not so bad considering the beauty of the other 79 acres! That's how God's view is too.
God's view is so much grander. So many times I've questioned him on his decision-making. Many questions of 'Why God?' go unanswered. Things may not make much sense from our vantage point, but they do from the Pilot's seat.
We can learn from the life of Job.
Let's take a few moments to study the biblical story of Job. You may be familiar with his lengthy rebuke from God after, undoubtedly, one of the most challenging lives lived. Job 35:16 captures the gist of his rant: "Job opens his mouth in empty talk; he multiplies words without knowledge." From Job's vantage point (and ours quite frankly), it looks as though Job got the ultimate, short end of the stick when it came to life. But God's rebuke of Job shows us a different perspective.
"Then the LORD answered Job out of the whirlwind and said: 'Who is this that darkens counsel by words without knowledge? Dress for action like a man; I will question you, and you make it known to me. Where were you when I laid the foundation of the earth? Tell me, if you have understanding. Who determined its measurements—surely you know! Or who stretched the line upon it? On what were its bases sunk, or who laid its cornerstone, when the morning stars sang together and all the sons of God shouted for joy?'" (Job 38:1-7)
God, very powerfully, put Job in his place and reminded him that God alone is on the throne. Through this passage, God is also reminding us that it doesn't make much sense for us to question him with our pinhole, camera view when he has the entire perspective.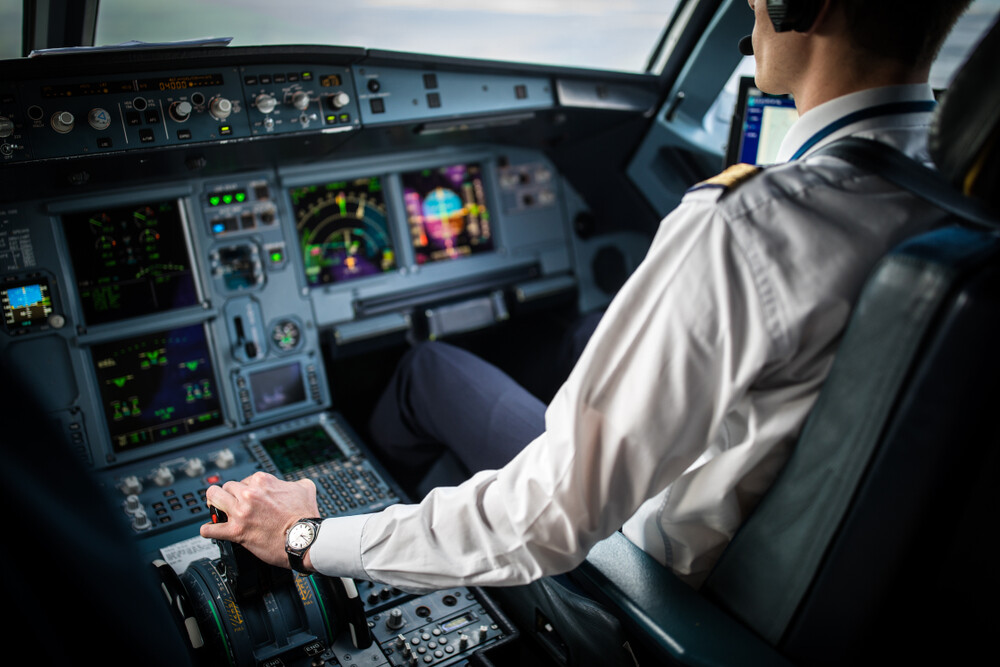 We must trust the Pilot.
1 Corinthians 13:12 says, "For now, we see in a mirror dimly, but then face to face. Now I know in part; then I shall know fully, even as I have been fully known."
In this passage, Paul, the writer of 1 Corinthians, uses the illustration of a mirror. This illustration includes a very curious Greek word, Ainigma, which means that one is looking in a mirror with a poor reflection. In the times of Christ, a mirror was made of a shinier metal. However, no matter how much the metal was shined, it still gave a less-than-perfect reflection. The word Ainigma comes from the word enigma, which means that something is puzzling or difficult to understand. In our illustration, this implies that not only is the mirror imperfect, but we see the reflection dimly and it's hard to make any sense of the image.
This is where we learn that we must trust the Pilot, even when we can't see. God reveals what he reveals when he chooses to reveal it. He continually reveals his Son, Jesus, and his plan more and more to us as he sees fit. Why in small doses? Because we wouldn't be able to handle it all at once. It would explode our finite brains!
It doesn't make much sense for us to question or be angry at God when he sees the perfect, full view when we only see the enigma.
When we get angry or question God, we too are deserving of the rebuke that job received.
We can learn from the birth and death of Jesus.
The unfolding of the Christmas story is another example of how God chooses to reveal his plan on a continuum rather than all at once. In the book of Isaiah, we get one of the first glimpses into God's plan. It's a view, but a tiny one:
"For to us a child is born, to us a son is given; and the government shall be upon his shoulder, and his name shall be called Wonderful Counselor, Mighty God, Everlasting Father, Prince of Peace. Of the increase of his government and of peace there will be no end, on the throne of David and over his kingdom, to establish it and to uphold it with justice and with righteousness from this time forth and forevermore. The zeal of the LORD of hosts will do this" (Isaiah 9:6).
Is this the only view we need? Not even close, but it's a pinhole view into the future. Some interpreted this prophecy to mean that God was going to put the Roman government in its place and restore the Jewish government. They were making assumptions through a pinhole's worth of knowledge.
Luke 2 opens up the perspective of God's plan to a broader view, but we still don't have the full picture:
"And in the same region there were shepherds out in the field, keeping watch over their flock by night. And an angel of the Lord appeared to them, and the glory of the Lord shone around them, and they were filled with great fear. And the angel said to them, 'Fear not, for behold, I bring you good news of great joy that will be for all the people. For unto you is born this day in the city of David a Savior, who is Christ the Lord. And this will be a sign for you: you will find a baby wrapped in swaddling cloths and lying in a manger'" (Luke 2:8-12).
The story of Jesus takes an apparent disastrous turn in Luke 23 when we get a greater understanding of Jesus' mission - to give his life for us on the cross. The view is pretty dimly lit, however, still not the full picture. Would you dare say an enigma?
"It was now about the sixth hour, and there was darkness over the whole land until the ninth hour, while the sun's light failed. And the curtain of the temple was torn in two. Then Jesus, calling out with a loud voice, said, 'Father, into your hands I commit my spirit!' And having said this he breathed his last" (Luke 23:44-46).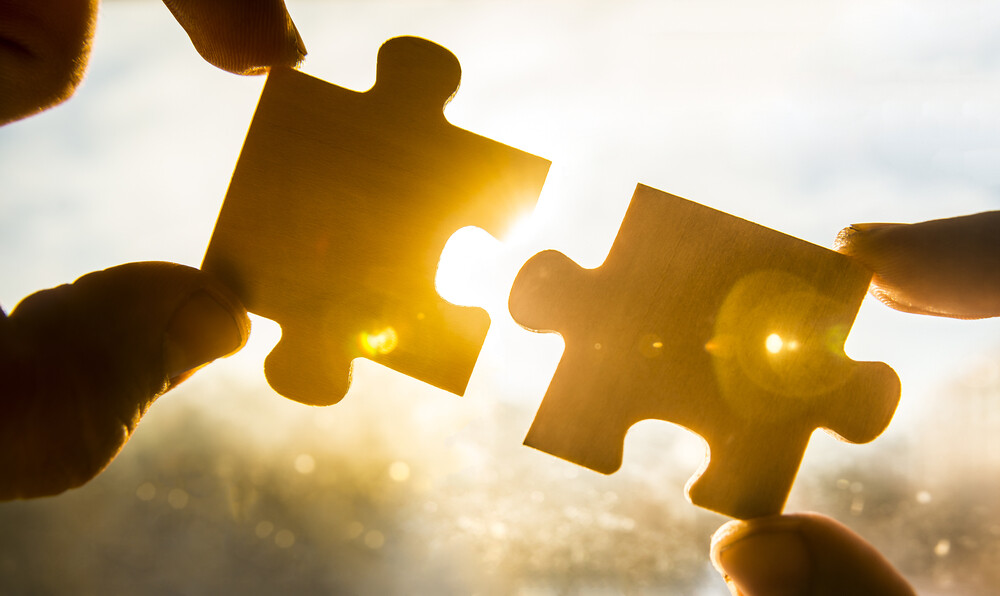 Our enigma is God's perfect plan.
After reading each of these passages, we might be tempted to question God's plan: "God, why oh why would you bring us the Messiah only to destroy him in front of our eyes? This is the worst bait and switch I've ever known. You are a cruel God."
Surely this is what the followers of Christ in those times must have been thinking.
From their pinhole view, they saw Jesus and their dreams crucified on the cross. But from God's magnificent view, he was saving the world, restoring the brokenness, and bringing salvation to all who would come to him.
You see? God's magnificent plan always included a plan of salvation for you and me. It certainly came at a cost to him, but to us, it is free! With eyes wide open to the unfolding story, I believe Paul Harvey said it best: "And now the REST OF THE STORY…" What is the rest of the story? Revelation 19:5-9 gives us a glimpse:
"And from the throne came a voice saying, 'Praise our God, all you his servants, you who fear him, small and great.' Then I heard what seemed to be the voice of a great multitude, like the roar of many waters and like the sound of mighty peals of thunder, crying out, 'Hallelujah! For the Lord our God the Almighty reigns. Let us rejoice and exult and give him the glory, for the marriage of the Lamb has come, and his Bride has made herself ready; it was granted her to clothe herself with fine linen, bright and pure— for the fine linen is the righteous deeds of the saints.' And the angel said to me, 'Write this: Blessed are those who are invited to the marriage supper of the Lamb.' And he said to me, 'These are the true words of God.'"

What is our role in God's magnificent plan?
We know how the story ends, friends. God has given us a (mostly) finished picture. It's time for us to do our part. So many are walking around as broken individuals looking for a way out. The problem is they are looking for a way out through a pinhole camera and are not finding it. We know the way. Jesus is the way, the truth, and the life. No one comes to the Father but by him (see John 14:6).
We still make pinhole judgment calls about our family and friends:
"Oh, my friends already know everything they need to know."
"My family doesn't like to talk about spiritual things."
"My colleagues grew up in church and rejected it."
The problem is that these ideas are mere assumptions. Perhaps the people in your life have rejected religion, but maybe they've never been introduced to Jesus.
The truth is, we are all going to meet our Maker one day, whether we want to or not. Jesus is the only fix for brokenness. Everybody experiences brokenness and wants a way out. God has opened our eyes to a much greater perspective and has shown us the view from above. Now it's time for us to show others.
Now that's a Merry Christmas!
---
Read More:
Make No Excuses: Share the Good News! - by Ben Holden