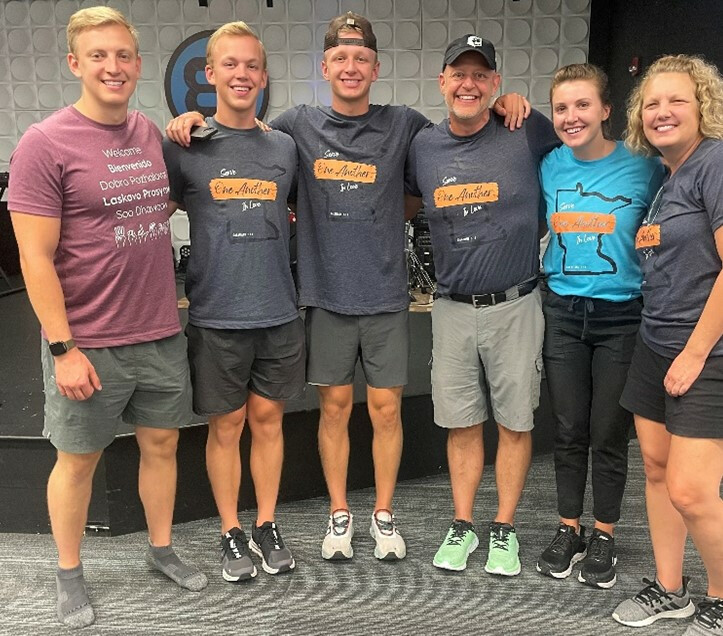 (Photo Above - The Broman Family Left to Right: Eli, Hans, Anders, Gus, Kia, and Margie)
The Broman family has a few traditions that we carry forth from year to year. Our newest tradition is serving at School-A-Palooza. School-A-Palooza is an outreach event hosted each August at Berean that allows our church to serve our community by offering FREE backpacks, school supplies, haircuts, clothing, shoes, and more! Serving at School-A-Palooza excites our family for three reasons.
1. School-A-Palooza provides an opportunity to live out our faith as a church family.
We appreciate the biblical, gospel-centered teaching at Berean, but what good is the teaching we receive unless we are obedient to carry it out? Serving at School-A-Palooza is a tangible way to put our faith into action and be the Church to our community. Here is what James says in Chapter 2:14-17:
"What good is it, my brothers and sisters, if someone claims to have faith but has no deeds? Can such faith save them? Suppose a brother or a sister is without clothes and daily food. If one of you says to them, 'Go in peace; keep warm and well fed,' but does nothing about their physical needs, what good is it? In the same way, faith by itself if it is not accompanied by action, is dead."
Who wants dead faith? We want our faith to be alive and moving as we serve our community.
It is incredibly energizing to see our church property transformed into a fun, bright "State Fair" vibe for School-A-Palooza. Families walk through Berean's doors and feel welcomed, honored, and loved. It is also rewarding to serve with other Bereans we see on Sunday at worship services. Everyone has a faith journey, and there is no better way to learn about others and make lasting connections than through shared service.
2. School-A-Palooza provides an opportunity to serve as a family unit and create great memories.
We have three adult sons and a daughter-in-love. Last year, two of our sons staffed the bounce house, our other son served as a Spanish interpreter, and our daughter-in-love helped with backpacks while we (Gus and Margie) handed out groceries. We attended the training together before the event, and after the event was finished, we shared how we saw Jesus on display. Each of us had powerful stories about our thankful guests - many of whom were from Ukraine, Columbia, Somalia, and other countries.
It was so rewarding to serve together as a family and together watch Jesus move through his Church. We hope you'll consider finding ways for your family to serve together at this event, too.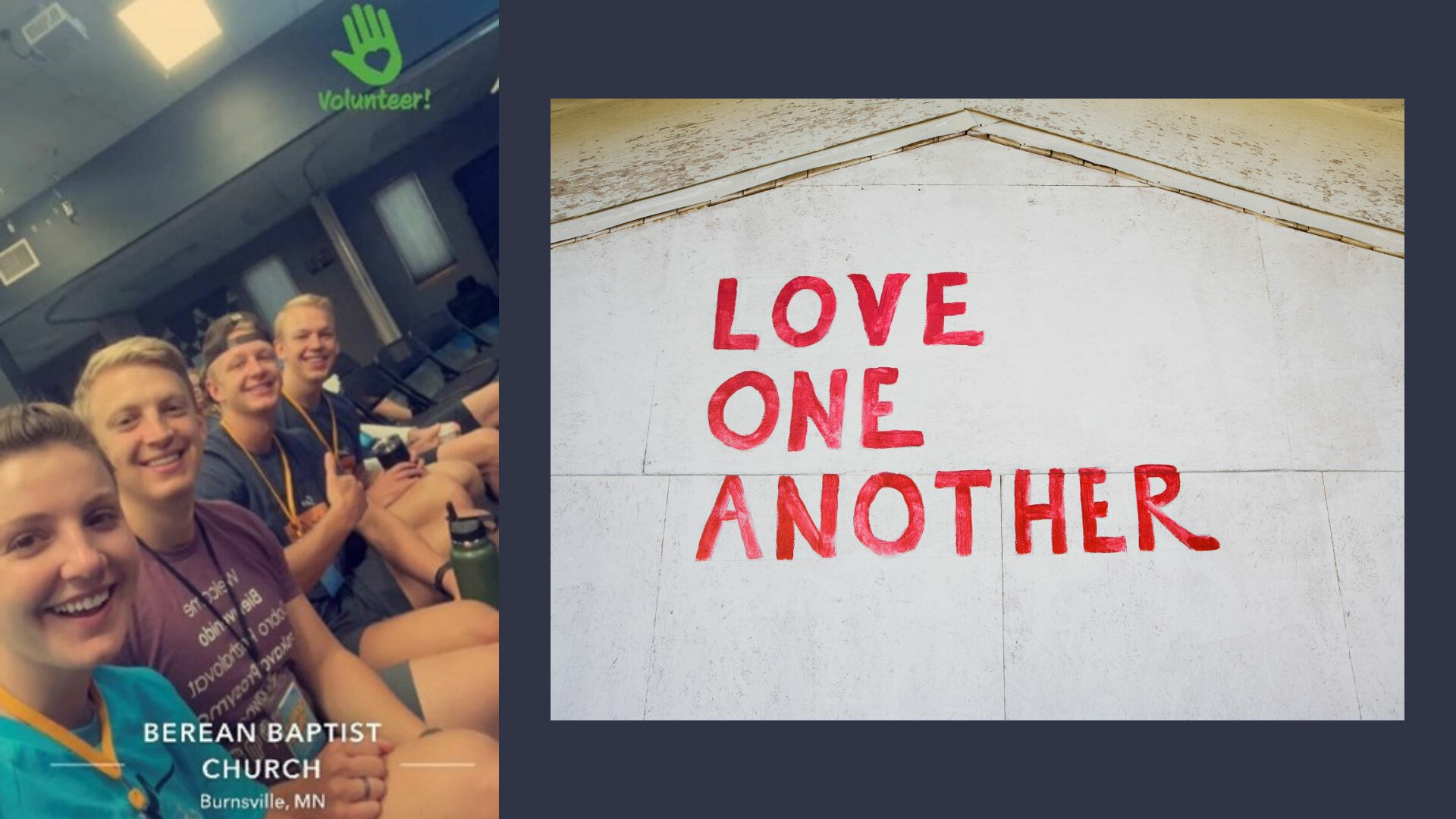 3. School-A-Palooza provides a way to love God and love others.
School-A-Palooza embodies the biblical principle found in Mark 12:33:
Love the Lord your God with all your heart, with all your soul, and with all your strength, and love your neighbor as yourself.
Each guest at this event is treated with the utmost respect. Berean supplies new backpacks, quality food, new and gently-used clothes, coats, new Bibles, and brand-new name-brand shoes. Our middle son probably captured the heart behind this event best when he said,
"If we are giving away shoes, it is awesome that we can give families great name brands like Hokas, New Balance, and Nike – shoes that will last. We should be giving our very best."
Jesus calls us to give our very best so that we can point others to the hope found in him. This year at School-A-Palooza, our family has decided to share hope with others by all working in the shoe tent together. It's going to be a blast!
Will you start a new serving tradition this summer?
We had so much fun at past School-A-Paloozas that we've been recruiting Small Groups and friends so they can experience this energizing and impactful day of service with us. We hope you, too, can put your faith into action and experience the joy of serving at School-A-Palooza. Last year, over 350 people volunteered. The Berean Staff and many volunteers have been doing an amazing job organizing and setting up this event these past few months to ensure that volunteering is easy and fun.
There are many different days and ways that you can serve, whether it's helping on the actual day of the event in one of our many different roles or serving at a pre-event sorting or set-up session. No matter how you choose to get involved, you can play a part in sharing hope this summer!
Sign up today to volunteer at School-A-Palooza with your family, Small Group, or as an individual, and enjoy serving in the name of Jesus.
"Truly I tell you, whatever you did for one of the least of these brothers and sisters of mine, you did for me" (Matthew 25:40).
---
Click the links below to Learn More About School-A-Palooza: