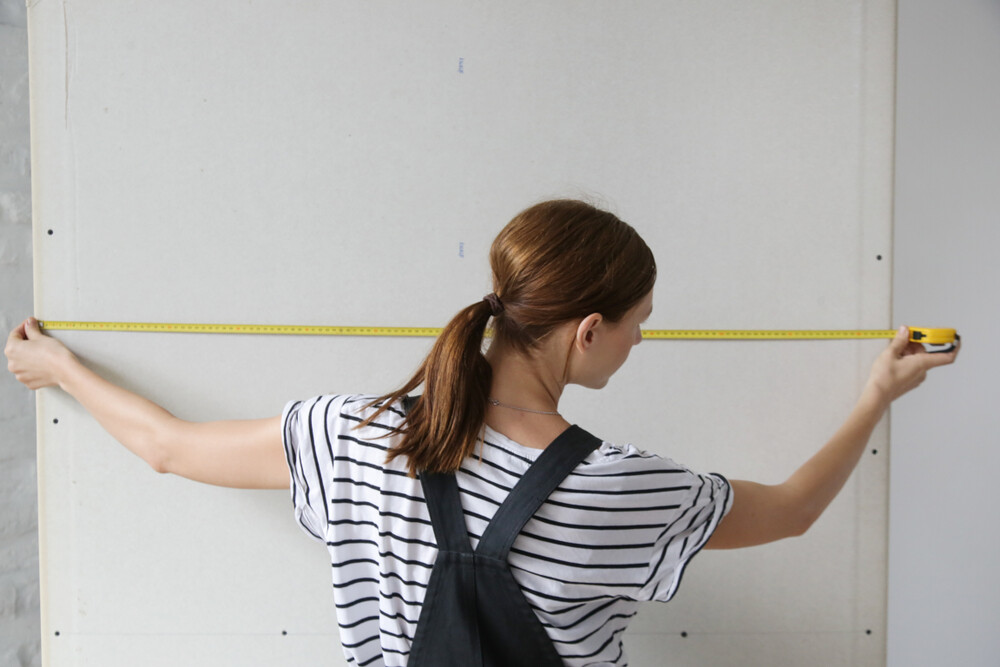 Home improvements - they certainly can be fun and exciting, but they can also leave you feeling frustrated, defeated, and wanting to pull your hair out.
After living with family for quite a long while and trying to transition to a different place of my own, those feelings are something I've noticed a bit more often these days. Although I acquired a wealth of knowledge from my parents growing up, there are still skills I haven't learned. Tasks I don't have the strength to complete on my own. Tools I don't know how to use. And, well, plenty of things I just don't know.
It can be hard to ask for help.
It can be difficult to acknowledge my limitations. To confess when I don't have the answers. And to admit my need for help. In fact, sometimes I don't. So . . . I try, try again, and try some more - on my own. Does it work out? Well, sometimes yes, but more often than not I find myself wishing I had just asked for help in the first place.
My dad is very handy when it comes to fixing and improving things around the home. He has the knowledge, skills, tools, and experience that I don't have. I could spend a lot of time, money, and stress on trial and error, digesting all the "How-To" help books, consuming all the YouTube videos, and trying to improve my skills on my own. Or, I could reach out for help from the one who can help me. My dad wants to guide me if I only just ask.
It can be hard to ask for help from our Heavenly Father too.
All too soon I am humbly reminded that just as I sometimes neglect the help of my earthly father and those around me, so too do I sometimes neglect my Heavenly Father. God is there. In fact, he's always there. He's always with me and 100% ready and able to help. Yet so often I fail to call upon him. Instead of tapping into the vast expanse of his infinite knowledge, I grapple to find my way with my own finite understanding. Rather than reaching out to the one who has the power to help me, I too often push him away, floundering in my own insufficient strength.
But you know what my Father in Heaven tells me? He says there's grace to try again. He assures me that there's a new day tomorrow. That his mercies are new every morning (Lamentations 3:22-23) and that he will never fail me. He lets me know that his help is still available if I call on his name. And just like my earthly father doesn't love me any less because of my imperfections, my Heavenly Father doesn't either.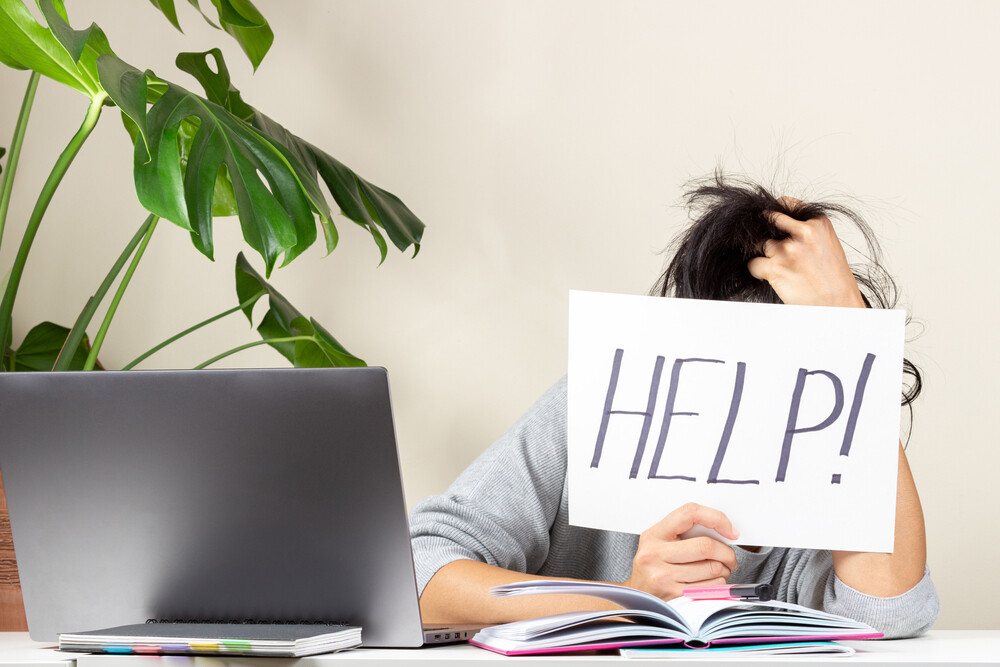 God's help is available if we seek it.
Jesus is the one who has the answers when my unsettled mind doesn't know what to do next. He's the strong and steady presence when the changes of this life are too much for me to bear. He's the comforter in the morning - the light illuminating the shadows - after the long and restless nights. He's the grounding force - the anchor - when life just doesn't make any sense at all. And he's the safe haven of rest when the world allows a margin of none. He sees me, he knows me, and he knows it all. He knows the past, the present, and the future and has it all figured out. After all, he's the one who created it. He has everything that I need and more to help me, equip me, guide me, and complete me on this journey called life.
And you know what, friend? He knows you too. He's there just the same for you as he is for me. He knows where you've come from and he knows where you're going. And he's there to walk with you.
He loves you unconditionally and wants to lead you through this life - no matter the ups and downs. He has the resources you need if you'll only just tap into them. Perhaps Anne Wilson says it best in the lyrics to her song, My Jesus:
Are you past the point of weary?

Do you feel that empty feeling? 'Cause shame's done all its stealin' And you're desperate for some healin' Let me tell you 'bout my Jesus.Is your burden weighin' heavy? Is it all too much to carry? Let me tell you 'bout my Jesus.
He makes a way where there ain't no wayRises up from an empty graveAin't no sinner that He can't saveLet me tell you 'bout my Jesus.
His love is strong and His grace is freeAnd the good news is I know that HeCan do for you what He's done for meLet me tell you 'bout my Jesus.

(Listen to the whole song here.)
We live in a culture of self-improvement, but there's a better way.
September is known as Self-Improvement Month. The self-improvement market is a multi-million-dollar industry. We spend our hard-earned dollars on books, products, and courses with the goal of improving our health, appearance, finances, relationships, public-speaking skills, social media platforms, websites, businesses, curb appeal, or you name it. We are duped into believing that if we can just fix something about ourselves, our abilities, our looks, our home, or our lives, then we'll have "arrived." And while there's nothing wrong with wanting to improve our lives and reaching out to some resources to help, so often we miss what this life is all about.
What we need most is not a more impressive résumé, a thicker stack of self-help books, more hours scrolling the self-improvement videos and courses on the web, more expensive products to become something more, or a picture-perfect Instagram feed. What we need is a faithful friend who walks beside us - his name is Jesus.
Let us then with confidence draw near to the throne of grace, that we may receive mercy and find grace to help in time of need (Hebrews 4:16).
We are already complete in the identity Jesus gave us when he so lovingly created us. We have a direct line of communication with him - the most skilled helper we could ever need. And we have his Word, the Bible, rich in wisdom for everything we will face in this life. Now, he's not going to take away all our problems and give us a perfect life, but he does promise that he will be with us through it all (Isaiah 43:2) and that he will be a true and steady friend (Hebrews 13:8).
Will you enlist his help today?
The next time I find myself baffled by another improvement project, I will remember to reach out to my dad who can help, and I will use it as an even more important reminder to seek my Heavenly Father's help through this journey called life. I hope that you will too. You see, we can keep trying to do it all on our own, or we can let Jesus help us, change us, and complete us.
Is this the first time you've heard the good news of Jesus? If so, let me encourage you to find out more by coming to a service at Berean, emailing us HERE, or clicking HERE. Jesus truly makes a difference.
As Anne Wilson concludes the verses to her song: "Let me tell you 'bout my Jesus - and let my Jesus change your life!"
The hope of Jesus found me, and it can find you too.
---
Click below to learn more about Jesus: