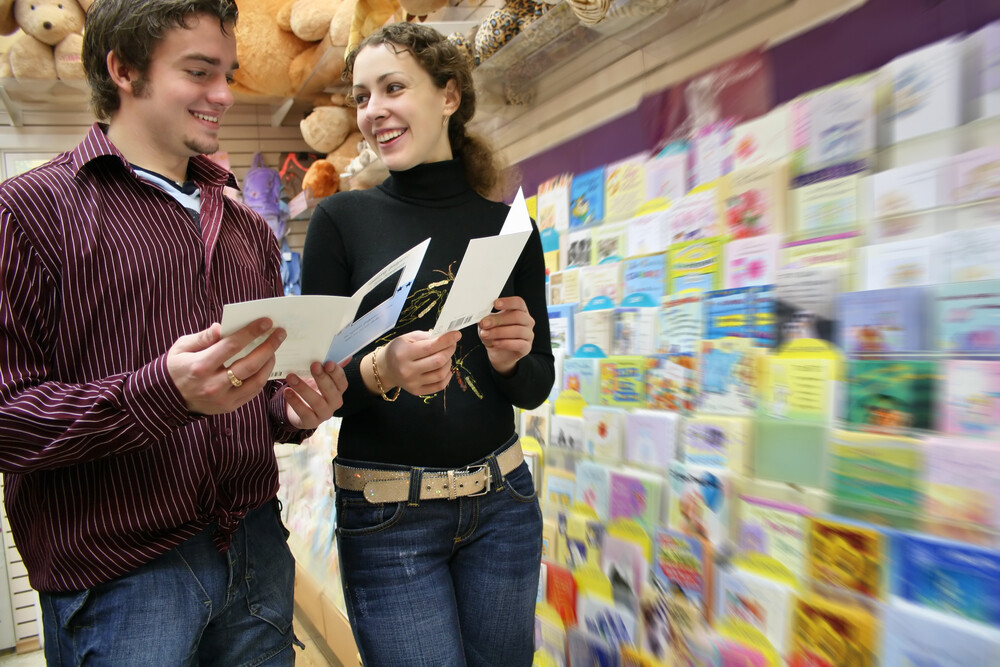 "Excuse me, where are the Mother's Day cards?"
Another question. Another eager smile. Another happy customer. And yet for me? Another flood of emotions.
More than four years since my mom's passing and an innocent question still triggered a rush of so many feelings. Every question was a reminder – a reminder that I didn't have a mom. A reminder that one of my heroes had graduated to Heaven. And a painful memory of the unfair illness that had claimed her life.
Gorgeous florals. Vibrant colors. They seemed to pop from the limitless choices of cards lining the walls of the local Hallmark shop. Although it truly brought me joy to help each of my customers select the perfect one, sometimes it also still hurt.
One thing is certain, the second Sunday in May can stir up a host of different emotions.
For many, Mother's Day is a happy celebration.
Mother's Day truly should be celebrated in honor of the many amazing mothers throughout our world. And, if you're one of those moms, I want you to know that you are loved, valued, and remembered for all the little and big ways you have made this world a beautiful and better place.
We know that being a mom certainly is not always easy or pretty, but you keep showing up. You keep doing your best even when you feel like a bad mom or you feel that your efforts are not enough. Guess what? They are enough. You are enough! And remember, you are never alone on this journey. God is walking right there beside you helping you to love, nurture, guide, and protect the children he has given to you.
Perhaps you've been a mom for a long time or maybe you're a new mom or a mother-to-be and this is your first big day. This Mother's Day and always, you should fill it with all your favorite things. Do something special. Try something new. Surround yourself with your favorite people or take the day just for yourself. It's okay to be spoiled. It's okay to be pampered. And it's okay to live this day to the fullest because it's on the calendar for you!
For others, Mother's Day is really hard.
As you are celebrating, we must not forget that for many others Mother's Day can be an extremely difficult day.
If you know someone who might be hurting, or if you're one of those who is hurting yourself, I want you to know that you are not overlooked. You are not forgotten. And you are never alone.
What are you going through this Mother's Day?
Maybe, like me, you've lost your mom, so this day triggers a lot of memories with lingering pain.


Maybe you're a mom who has lost a child to an accident, illness, or suicide, and the loss has left a deep void in your life.


Maybe your mom is facing a chronic or even terminal illness, the future looks bleak, and you're longing for the way things used to be.


Maybe you've had a miscarriage (or many miscarriages) or struggled with infertility, and you're questioning if you'll ever even experience the joys of motherhood.


Maybe you have a strained relationship with your mom or your children, so there isn't much to look forward to on this day.


Maybe you haven't seen your mom for a very long time, so you're struggling to feel a close bond or even any connection at all.


Maybe you were adopted at birth and never met your birth mom, and you're wondering why she didn't or couldn't keep you. Or, perhaps you're a mom who had to give your child up for adoption because you weren't ready for the responsibility that motherhood entailed.


Maybe you haven't yet experienced the gift of motherhood because you haven't met that special someone to make your dream come true.


Maybe you're a single mom and you're so overwhelmed from trying to navigate the journey of motherhood alone.


Maybe in the past you weren't ready for motherhood, and you are now dealing with the emotional pain of having had an abortion.
Is one of these people you?
There are so many reasons why Mother's Day might be hard, and I'm sure this list doesn't encompass them all. But while the reasons may be different, there are some things we can all remember to help us navigate this season or to help those we know who are hurting.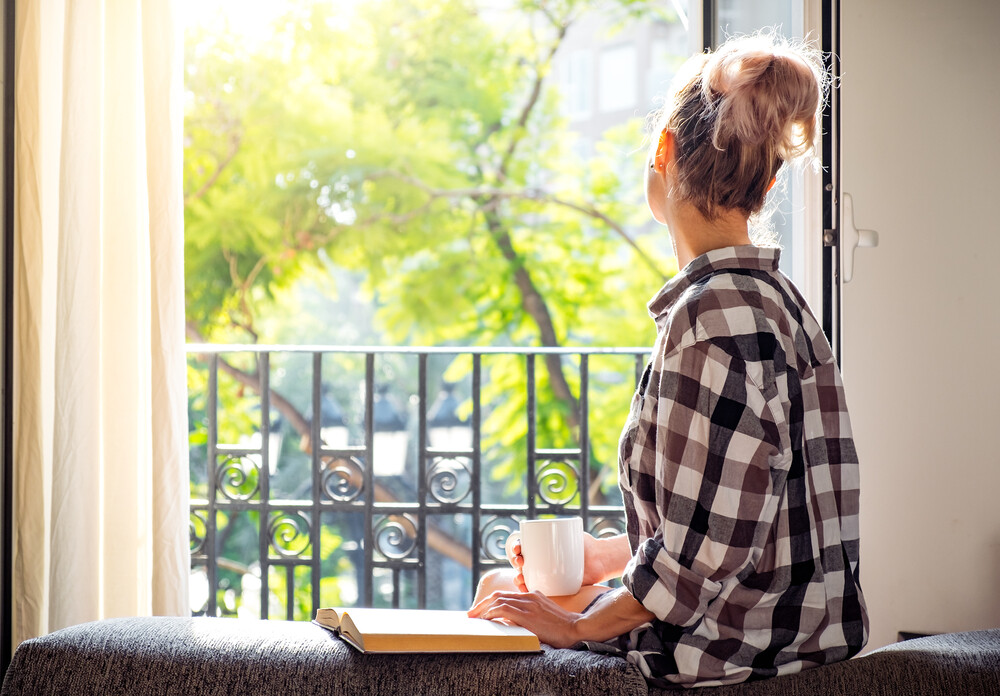 Here are five things to remember when Mother's Day is hard.
No matter what you are grieving this Mother's Day, give yourself permission to grieve. Acknowledge your feelings. Embrace your emotions. Allow yourself to truly feel and realize that it's okay to feel the way that you do. Vent if you need to. Let it all pour out to someone you trust. Stop putting expectations on yourself or letting others put expectations on you as to how you should feel. Only you have walked through your story. Only you know exactly your pain. Validating your feelings and letting them out is often the first step toward healing.


After acknowledging your feelings, then you can prepare for them and make a plan. As Mother's Day approaches, anticipate how you might feel so that you can plan to do what is right for you. Embrace what you need to and avoid what you don't. Avoid a gathering if it's going to cause a lot of pain or talk to those hosting ahead of time to let them know why you may not be yourself. Avoid going places that may trigger a difficult emotional reaction. Avoid social media if seeing all the photos of others with their moms hurts too much. Instead, treat yourself to something really special that makes you remember life is still beautiful and there is so much to be grateful for.


Seek support. If the emotional pain you are facing is too tough for you to manage on your own, there is absolutely no shame in seeking the help that you need. Everyone needs a place to go when times are tough. Here at Berean, there are so many ways that you can receive the care and support that you need. Check out some of these opportunities below:



GriefShare (for those who've lost someone they love)
Merciful Wings (for those who've lost a child from miscarriage, stillbirth, or infant loss)
Single Moms' Group (encouragement and support for moms navigating motherhood without a spouse or significant other)
Stephen Ministry Caregivers (for those who need a confidential, Christian friend)
And more . . .


Click here to learn more about these opportunities.



Find your people, because life is better when we do it together. The Bible says that it is not good for us to be alone (Genesis 2:18). While we often hear this passage in the context of marriage, it certainly applies to all areas of our lives. As you're navigating this season, find those people who will encourage you, build you up, and stick with you. Find those people who will laugh with you, cry with you, and tell you the truth even when it's tough. Find those people who will listen as long as you need to talk and allow you to just be yourself.


Remember, a family is not always what we're born into. Sometimes it's the people we choose.

If you don't have a mom, surround yourself with other women who speak life into you. If you don't have a child, look for ways to be a mentor, a friend, or a safe space for a child who doesn't have a positive role model of their own. Join a Small Group, such as those here at Berean, to do life with people who will walk with you and love you as a family.


Hold onto the One who will never let you go. If the people and the circumstances of this life let you down, you can rest assured that there is always One who will be by your side. Jesus sees you. He knows you. He feels what you are feeling. He knows the thing that is hurting you this Mother's Day, and he is with you through it all. He wants you to bring to him your deepest needs. He wants you to lay it all at his feet. And he wants to be your friend, your safe space, your life-giver, your hope-filler, and your comforter. Want to know more about how he does that? Be sure to click here to learn more about this Jesus.

We're all in this together!
Maybe this Mother's Day you're going to live it up with a big celebration. You'll be surrounded by all your favorite people and all your favorite things. Or, perhaps this Mother's Day you're still just wishing it would pass on by. Friend, I know it still hurts, and I know the pain may never completely go away. I get it because I'm walking through it too. But this Mother's Day, no matter which end of the spectrum you find yourself on, let's simply be there for one another. Let's listen to each other with love and understanding. Let's speak words of life to build each other up. Let's pray for one another. Let's cling to one another because we need each other. And, most importantly, let's cling to Jesus – our hope that never fades away.
---
Read More: