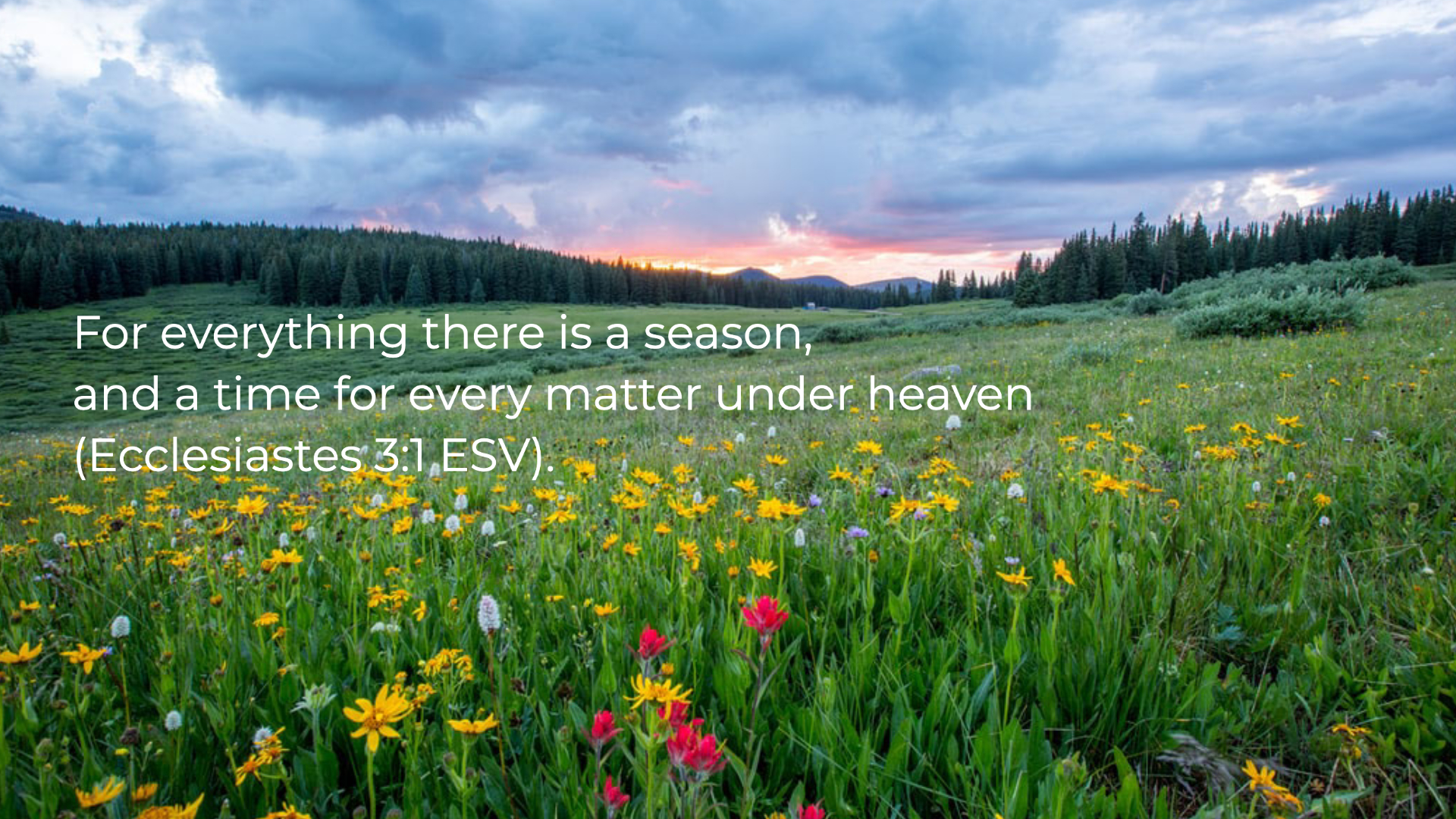 Words inspired by the Holy Spirit and penned by the human author of Ecclesiastes. Ten verses later, he writes, "He has made everything beautiful in its time. Also, he has put eternity into man's heart, yet so that he cannot find out what God has done from beginning to the end" (Ecclesiastes 3:11 ESV).
God is going to use the seasons of our lives to reveal himself in a way that only God could get the glory. God isn't going to waste any opportunity to help us understand that he is in total control. How he unfolds the circumstances of our lives is a beautiful reminder that eternity has been sown, watered, and harvested in his own time. COVID-19 is no exception. There have been catchwords and phrases tossed around that describe this season as unpredictable, unprecedented, or uncertain. Yet, we've never been in control and have never known what tomorrow will bring.
Lives in quarantine and isolation have become a new normal as we've been flattening the curve and socially distancing ourselves from our family, friends, coworkers, and neighbors. The One we can't afford to distance ourselves from is the One that knows what tomorrow will bring and isn't panicked about it. How we communicate to our quarantined family, friends, coworkers, and neighbors is a reflection of how we are communicating with him during the pandemic. We either believe that he is in control of everything and we are in control of nothing, or we believe that God is silent, has quarantined himself from us, and left us to meander on our own.
As one of your pastors, it has been extremely encouraging and uplifting to see how you have responded to our community's needs. Making masks, donating finances, picking up groceries, or talking to someone on the phone are the means to bring about the end: God's glory. Making much of God rather than much of our circumstances tells those around us that we care about being the hands and feet of Jesus during this season. And that is a beautiful thing!