"Do you not say, 'There are yet four months, then comes the harvest'? Look, I tell you, lift up your eyes, and see that the fields are white for harvest!" (John 4:35)
What is your first memory of the harvest? For me, it took place in a simple pair of roller skates. Now that might sound a little strange to you but let me explain. It's a powerful memory and an important lesson that will stick with me for a lifetime.
The Roller Garden roller skating rink in St. Louis Park holds a very dear place in my heart. It's where I held hands for the first time with a girl as we double skated. Our palms held so much sweat from nerves that it was a miracle our hands even stayed together as we skated to "Can't Fight This Feeling" by REO Speedwagon. But it was more than just holding hands with a girl that happened that day.
Underneath those fake stars and the blaring 1980s rock-and-roll, I felt the incredible rush of being used by God for the first time to reap the harvest. It was there at the Roller Garden that I introduced a teenager to Jesus.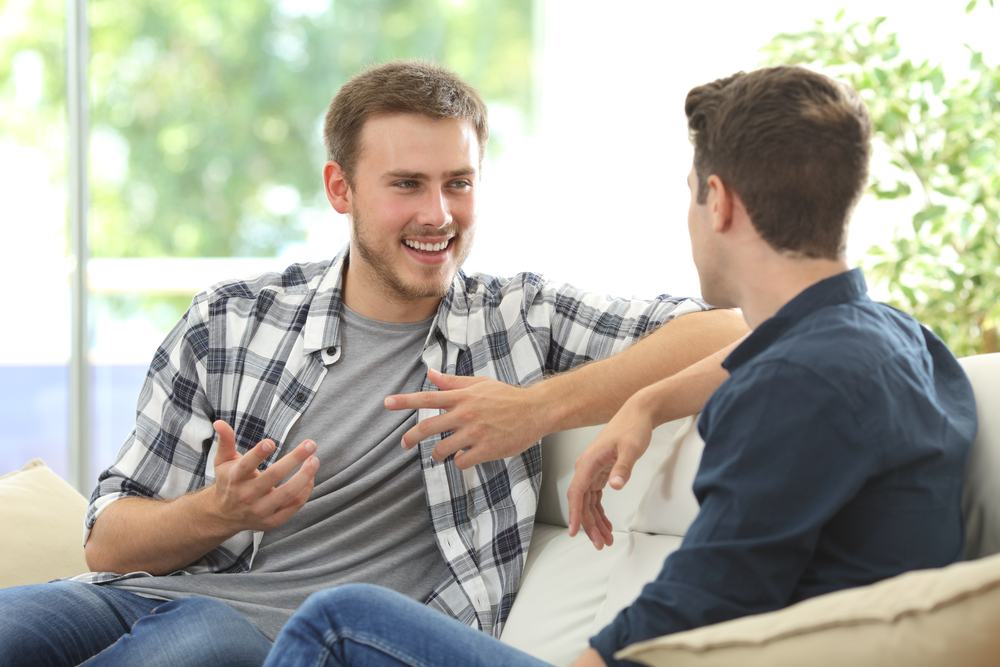 God gives us unexpected opportunities to share our faith.
I sat next to this young man as we were putting on our skates. I can't even recall how our conversation started. I specifically remember not looking for an opportunity, but it seemed to show up by divine intervention. I was quite nervous as I told him about Jesus and explained to him how he could invite Jesus into his life. When I went to "close the deal," and invite him to pray, I was quite certain I would be rejected. On the contrary, the young man prayed right then and there to receive the Lord and begin his new homecoming into the family of God. He was so excited and thankful.
The best part? It wasn't nearly as difficult as I had imagined. It was just like those who have gone before me who've said, "All you do is share. God does the rest." It was a powerful, contagious experience that I wanted to repeat.
We must fight the attacks of the devil to boldly share our faith.
I believe the devil plays a gigantic role in preventing us from engaging in evangelism. "You're going to fail. You're going to be rejected. You're going to lose your friendship. You're going to lose your job." The enemy likes to plant the seed of doubt and failure to stop us from sharing the good news of Jesus. We must remember, if there's a rejection, it's not us who's being rejected. It's Jesus Christ and his gospel message.
Street evangelism isn't for everybody, but evangelism is the call for every Christian. It's a call that you are equipped to do. It's a desperate call to help bring people out of darkness into God's marvelous light!


We are God's messengers but He does the heavy lifting.
Even though I seek out opportunities to share my faith, I find that the most successful encounters are the ones I'm not even looking for. For example, while talking to the cable guy over the phone this past Sunday, God gave me one of those unexpected opportunities. Although the cable guy did not want to pray to receive Jesus, he asked questions for thirty minutes. Questions I didn't ask for - he did. A conversation I didn't start - he did. Why? Because God was stirring in his heart, and I happened to be the guy he got on the phone. I got to be the messenger, but God did all the heavy lifting.
We must pray for open eyes and a willing spirit to share the hope of Jesus.
Like my roller skating adventure, you too can have your first memory of the harvest, and the best part is that all the heavy lifting has already been done for you. Pray for open eyes and a willing spirit and watch God work.
It takes a person an average of eight times to hear the gospel message before accepting salvation.
You might be messenger #1, or like the Roller Garden, messenger #8. I feel like I was #7 for the cable guy on Sunday.
It's time we rebuke the devil in Jesus' name and start harvesting. Now to him who is able!
---
Read More on Sharing your faith:
It's a Beautiful Day in the Neighborhood to Tell Others About Jesus - by Kay Larson