2020 has been a year like no other! (Can I get an amen?!)
The coronavirus disease outbreak has wreaked havoc in our lives, society, and economies throughout the world. It has forced us into lockdown and isolation in ways we have never known. We went into this thinking it might last a couple of weeks. Almost nine months later, we are still wearing masks, appropriately distancing, and facing many uncertainties going forward. At this point, no one can predict how long this will be our new normal.
During these difficult months, most of us have experienced the side effects of isolation, which are varied and many: emptiness, lethargy, fear, irritability, anxiety, despair, and hopelessness.
Isolation Makes Us Vulnerable
The longer we sit in isolation, the deeper we fall, and the harder it becomes to pull ourselves out of the pit.
Satan loves to isolate us because that is where he begins his best work. When we are without our family, friends, and church in our lives, Satan takes that opportunity to play on our doubts and fears. He wants us to be depressed and hopeless about our situation, unmotivated to live a life of hope, encouragement, and faith. When we are fearful or depressed, we typically don't spend time filling our minds with truth and light. Our personal Bible reading and prayer might become an afterthought. Regularly meeting with other believers who speak truth and encouragement to us becomes less important and just not worth the effort. We become more vulnerable to Satan's attacks on our hearts and minds.
COVID-19 has stolen so much from us that we have always taken for granted: coming and going, relationships, hugs, seeing extended family and friends whenever we desire, the ability to see smiles and facial expressions, to gather to worship and fellowship together, and so much more.
God Designed Us for Relationships
God is relational, and he has created us for relationship. First and foremost, we were created for a relationship with him and secondly for relationships with each other.
Our connection to him and with each other enables us to survive and thrive as we live out the purpose he has for our lives, despite the challenges we face today and as we journey into whatever tomorrow holds for us.
And you shall love the Lord your God with all your heart and with all your soul and with all your mind and with all your strength.' The second is this: 'You shall love your neighbor as yourself.' There is no other commandment greater than these" (Mark 12:30-31 ESV).
This is what he desires for us as his sons and daughters. This is our God-given purpose.
We Need Radical Relationships
So, what can we, as Christ-followers, do in these times? How are we to respond? How should we look different to the watching world? How can we come out of this season better than we were before, instead of bitter? How do we live intentionally instead of isolated in fear?
Radical relationships are our answer, beginning first with our Father.
Plan Time in Your Day to Pray
Daily enter the holy of holies (God's presence). We've been given a gift through the Lord Jesus Christ. When he took his last breath on the cross, the curtain separating the holy of holies, (where only the high priests were allowed to come to meet with God), was torn. This open curtain allows us access to come in at any time and be with our Abba Father. We have the privilege of coming before him, bringing our praise, worship, confession of sins, thanksgiving, and intercession for the needs of others and ourselves. A prayerful life is a powerful life.
Step up and step in: Get connected to God personally and corporately. There are lots of ways to be involved in prayer through Berean. Prayer Warriors, which is a group of women, meet every Tuesday at 1 p.m. The House of Prayer is another group of women who gathers every Wednesday evening to pray. Berean also has a prayer team that prays for our faith family throughout the week.
Read the Bible Daily
Read the Bible daily to stay connected to the Vine (John 15:4). That is the only place you will find truth in this world we live in. Build your life on the solid rock of truth, not on the world's shifting sand because it will crumble and wash away in challenging times (Matthew 7:24-27). Memorize, meditate on, and pray Scripture. As we study the Bible, God reveals himself to us. When we know who God is, only then can we see ourselves for who we truly are.
Step up and step in: Get involved in a Bible study. In-person groups are meeting at the church and online through Zoom. There are many online options through LifeWay and many books by Christian authors/teachers. Right Now Media has many study videos available, free of charge. Ask a friend, neighbor, family member, or coworker to do a study with you. Berean is here to help with the tools/resources you need to get you started. Studying one-on-one or in a small group provides accountability, community, and opportunity to deepen your relationship with God.
Engage In and Stay Connected to Our Faith Family
We need each other. We are called by God to belong, not just believe. No one should walk this journey alone. We are many parts of one big body, our faith family. If you aren't involved, it's time. Push yourself out of your isolation and get involved either in person or through Zoom. We offer many options to be involved on the weekends and in smaller groups.
Step up and step in: There are several weekend service options to engage in, either in person or online. We offer small groups for all ages and stages of life. There are Bible studies for men and women, women's groups, the Better Together Mentoring Ministry, and many Berean Care groups that provide support and care as you walk through different seasons of life. You can find a list HERE.
In Hebrews 10:22-25 ESV, Paul gives us instructions for living in these times.
"[Let] us draw near with a true heart in full assurance of faith, with our hearts sprinkled clean from an evil conscience and our bodies washed with pure water. Let us hold fast the confession of our hope without wavering, for he who promised is faithful. And let us consider how to stir up one another to love and good works, not neglecting to meet together, as is the habit of some, but encouraging one another, and all the more as you see the Day drawing near."
Focus on Your Mission
Don't let the current circumstances get you sidetracked from the Great Commission you have received from God. His message to his disciples of the early church is his message to us, his disciples today.
Go therefore and make disciples of all nations, baptizing them in the name of the Father and of the Son and of the Holy Spirit, and teaching them to observe all that I have commanded you. And behold, I am with you always, to the end of the age" (Matthew 28:19-20 ESV).
Your mission field is right where you are, your job, your family, your neighborhood, your friends, and he is with you every step of the way.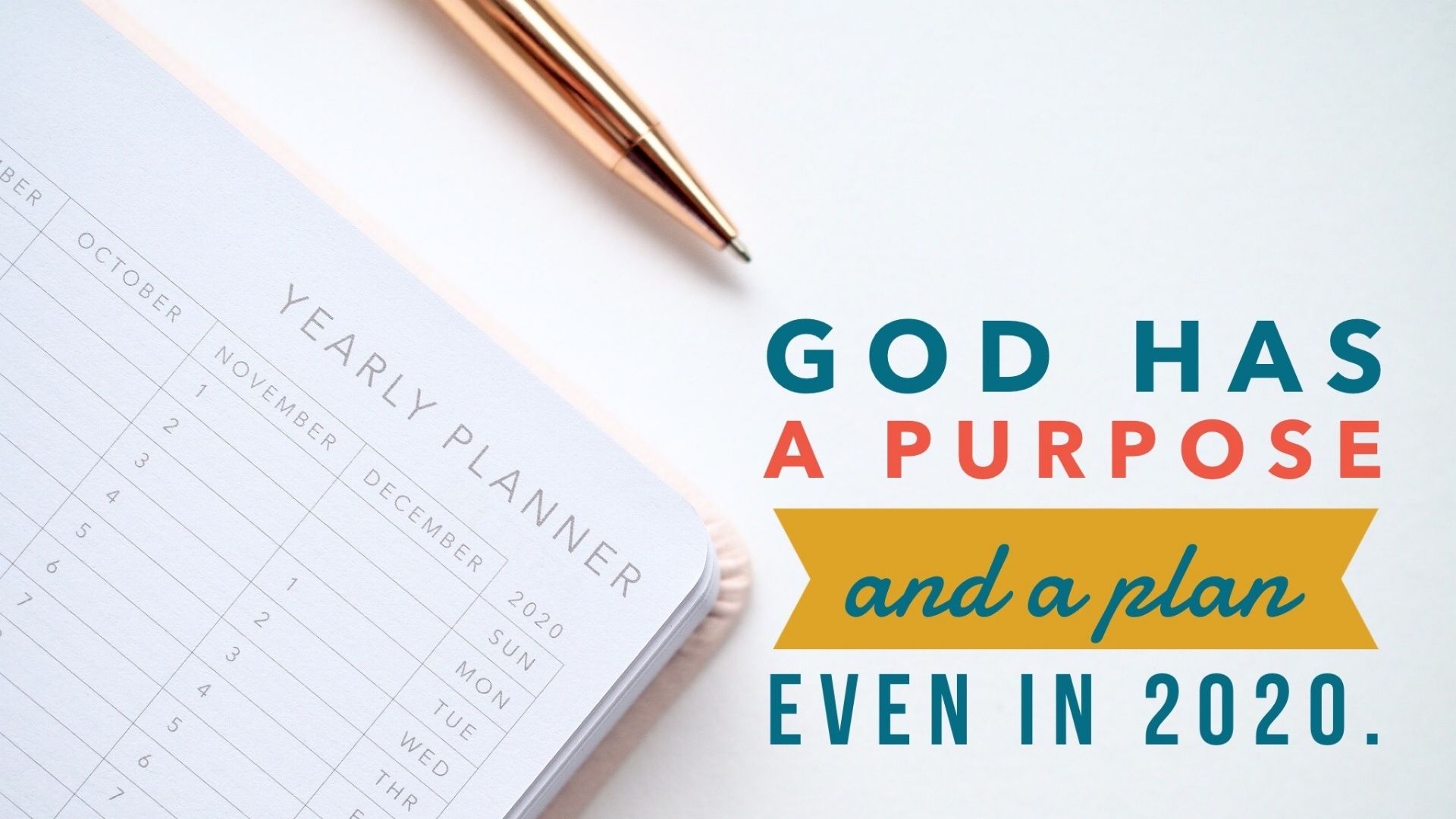 Our Father is in absolute control. Nothing surprises him. Nothing happens that is not Father filtered. He wastes nothing.
Our Sovereign Lord does not give a spirit of fear and isolation. He is so much bigger than COVID-19, the masks we wear, the election, our health, finances, jobs, distance/hybrid learning, or anything we are facing right now. These are but a speck of sand in the massive seashore of life.
God's plan for us is to persevere and mature through prayer, reading his Word, accountability, and relationship with each other. So, step up and step into a relationship with the Father and with each other. Remain on the narrow road, with your heart and eyes fixed on the God of the universe who holds every moment, every breath of every day in his sovereign hands.
We were never made to do life alone. Whatever we're going through and whatever lies ahead, life is better when we do it together.
---
For more on being connected in your life, watch Pastor Tony's sermon Keep Heart: Awake My Soul.
---