Transformation.
I've always been sucked in by a good transformation story.
I delight in the process that takes something from meh to majestic. And I appreciate the work it takes to get there.
My HGTV Kitchen Renovation
I drink in the shows on HGTV. I love sitting on the edge of my seat watching things unfold and surpass the expectations of the homeowners and viewers alike. We gasp and ooh and ahh in sync. Those mic-drop moments are everything.
During November 2014, my own kitchen underwent a transformation story. That morning, I walked out of my original 1990s kitchen ...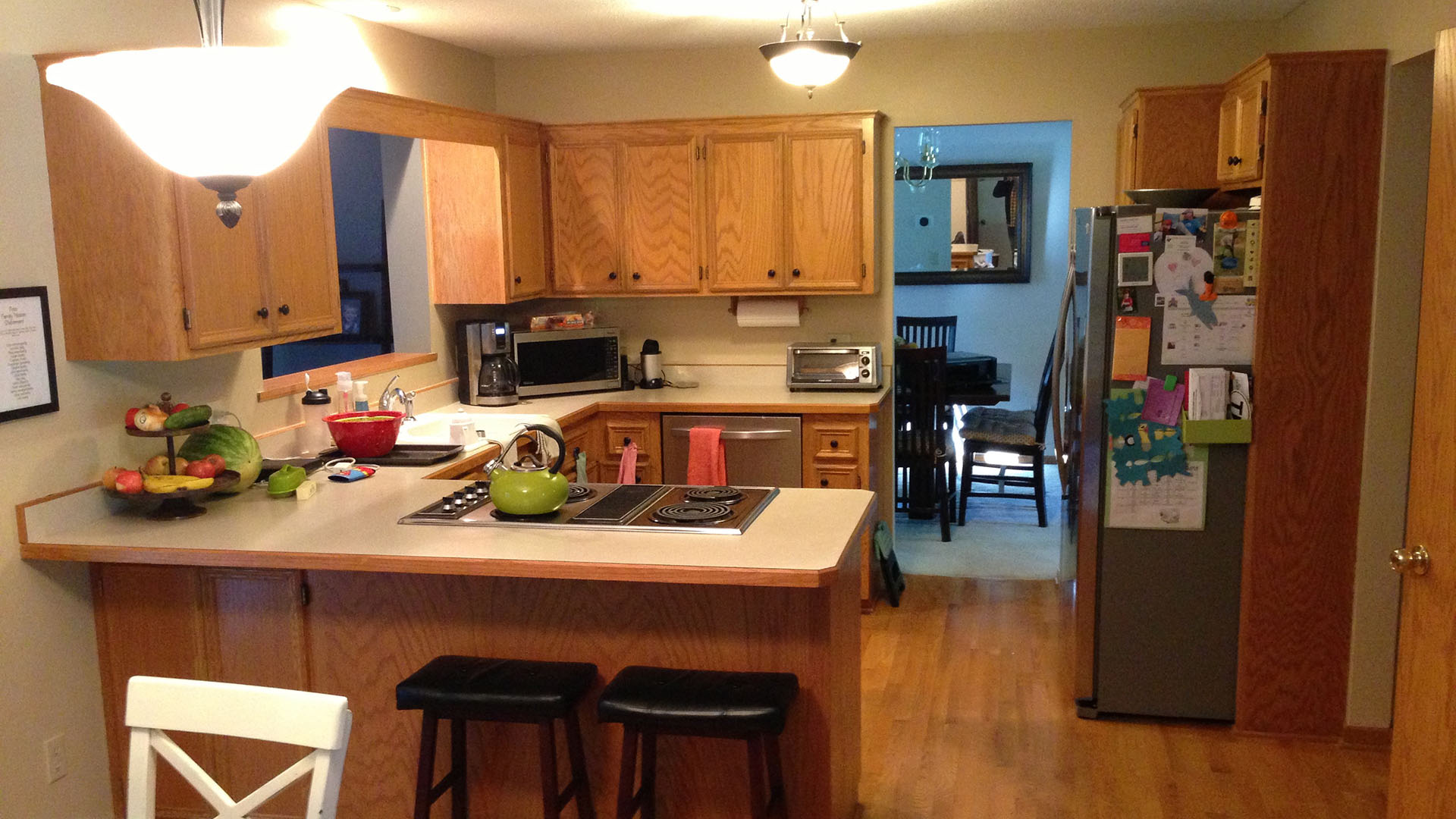 ... and that evening returned home to my dream space. I dropped the mic.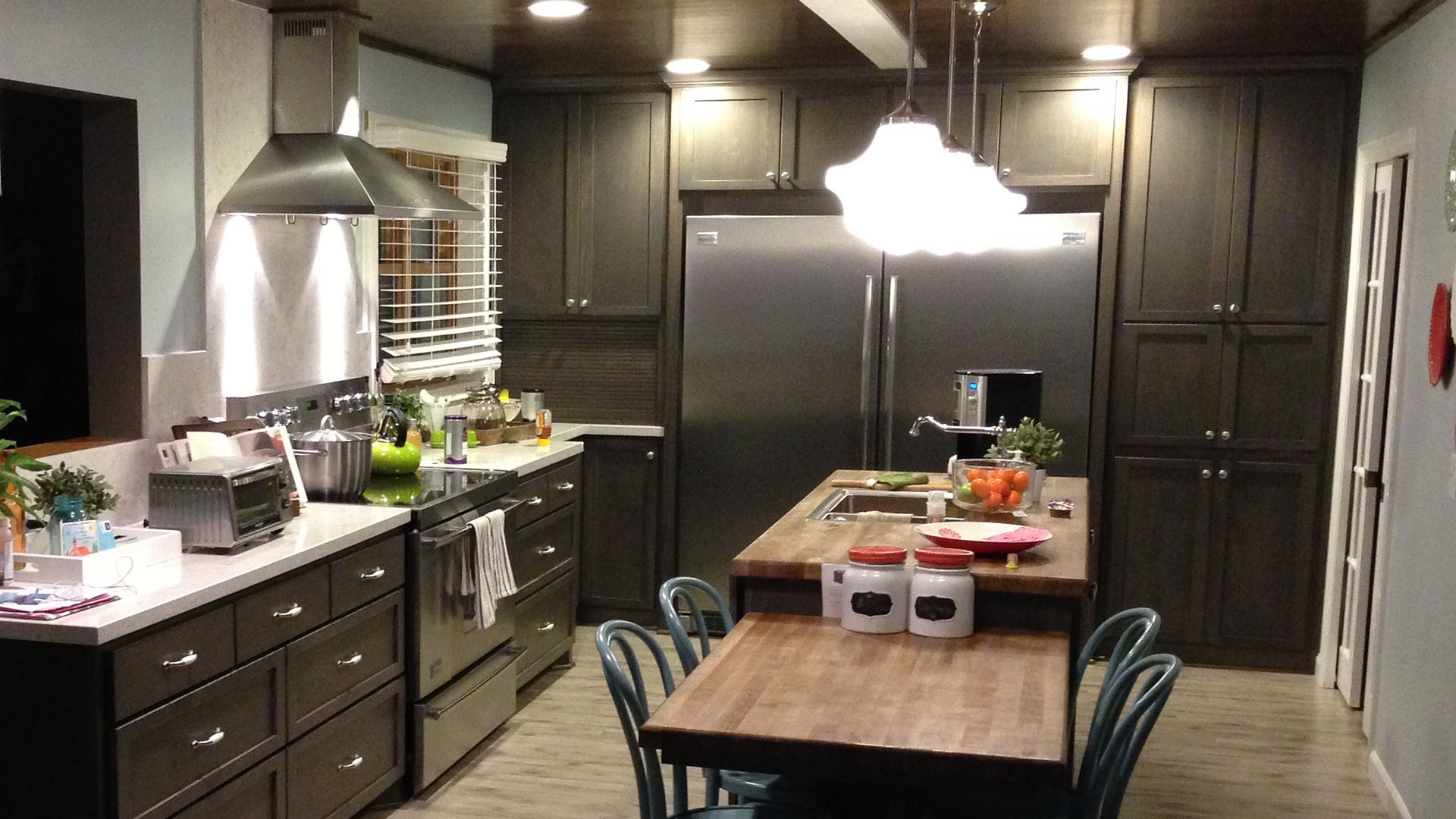 Seeds of Transformation Were Sown
Backtracking a few weeks, my sister told my husband about a new HGTV show, Renovation Raiders, that filmed in Minnesota. They were the number one show the year before and they were starting to record season 2. Their premise was to completely renovate a space in a home in one day. You understand that's impossible, right? Well, apparently not.
As the unsuspecting homeowner, I arrived home at the end of the day to a transformed space that no longer even resembled the one I left just a few hours earlier. Walls were removed, counters relocated and reconfigured, and every surface was renovated. Plus, everything was beautifully and perfectly staged with new accessories. It looked like a magazine photo!
While walking into the scene, I struggled to get my mind around what I was seeing. It made no sense. I describe it as my "Narnia moment." Then thirty crewmembers - the miracle workers - emerged from the basement. It was an army! And there were lots of squeals and hugs to go around.
Part of the show's reveal was telling about how this miraculous transformation came to be. My husband sent in a video submission describing our medical journey and my role as a caregiver over the years. It included his heart surgery and our daughter's premature birth at 27.5 weeks. My husband wanted to thank, honor, and bless me by nominating me as a worthy candidate for the mega renovation.
I still don't feel worthy. Yet, I received it nonetheless.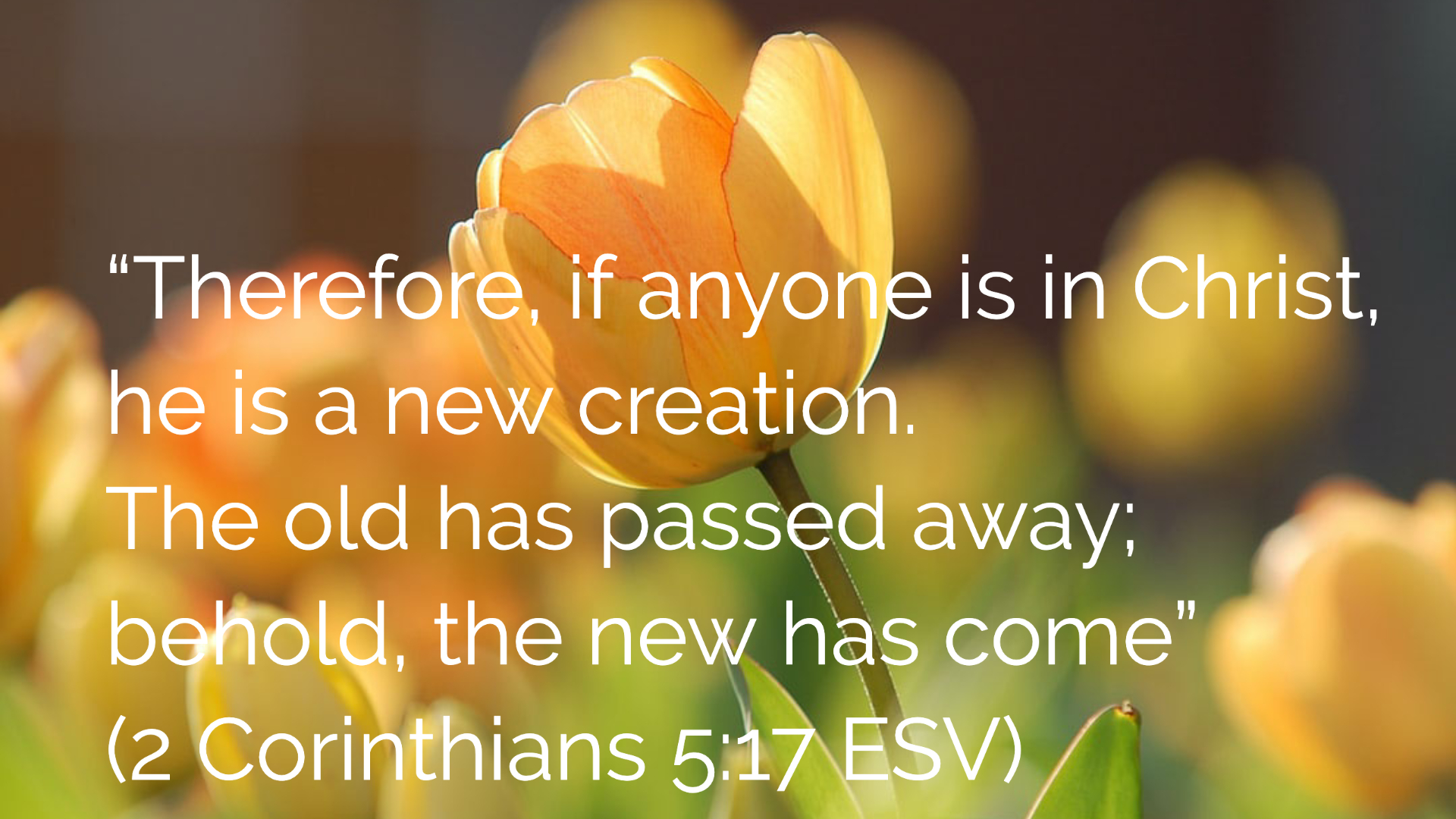 Life Transformation: Behind the Scenes
As much as the surprise transformation of a kitchen is pretty incredible, it doesn't compare to the transformation of someone's life through the power of the gospel. That is everything.
Last month we celebrated Easter, and it's the greatest transformation story of all time. Jesus' life, death, and resurrection can forever transform our lives. I know because it happened to me.
Awake! My Heart Is Revealed
Jesus enters our lives, moves walls, and reconfigures our hearts and minds to be like him. He cancels our sins. We can be like him: rising from the dead to life everlasting! Beautiful transformation.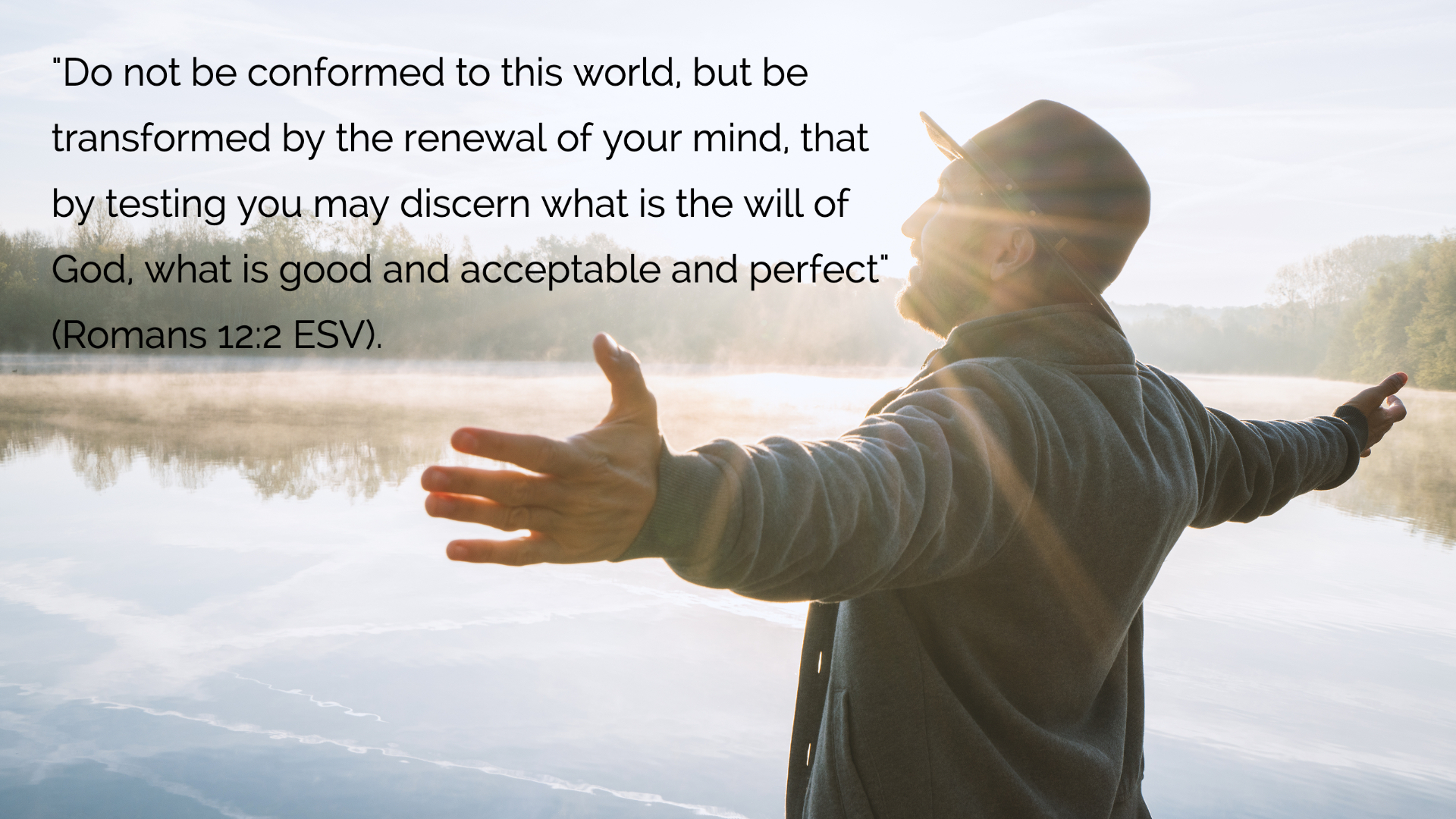 If you walk into my kitchen today and look closely at the walls, there are imperfections everywhere. There wasn't time for the crew to perfect every detail. There were mishaps and things that didn't go according to plan. Yet, the flaws are part of the story. Despite the bumps and roadblocks, the final reveal was still breathtaking.
Isn't that like our story with Jesus? He takes us and our imperfections and makes them into something beautiful. We're no longer defined by our sins and imperfect stories. Now we have new identities in Jesus. We bear the image of God. Jesus calls us his friends (John 15:15 ESV). Transformation.
And that transformation really is everything!
---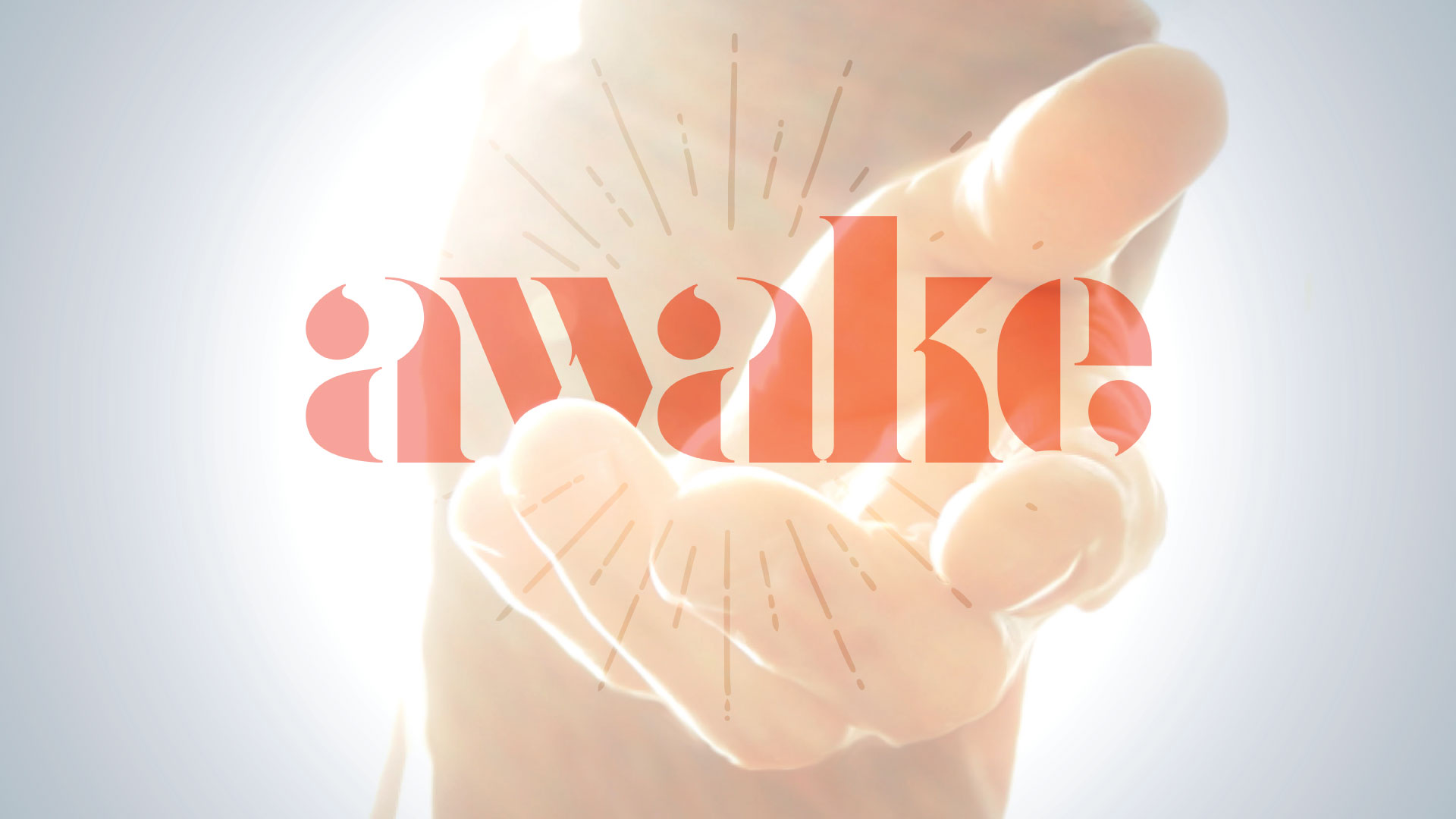 Hear more about the difference Jesus' resurrection makes in our lives. Listen to the current sermon series, Awake! After Jesus rose from the dead, his work on earth was not yet done. He graciously and powerfully awakened many people to see and believe in his victory over their fears, failures, and doubts. He is doing the same thing today. Awake! See the new day that Jesus brings to those who trust him.