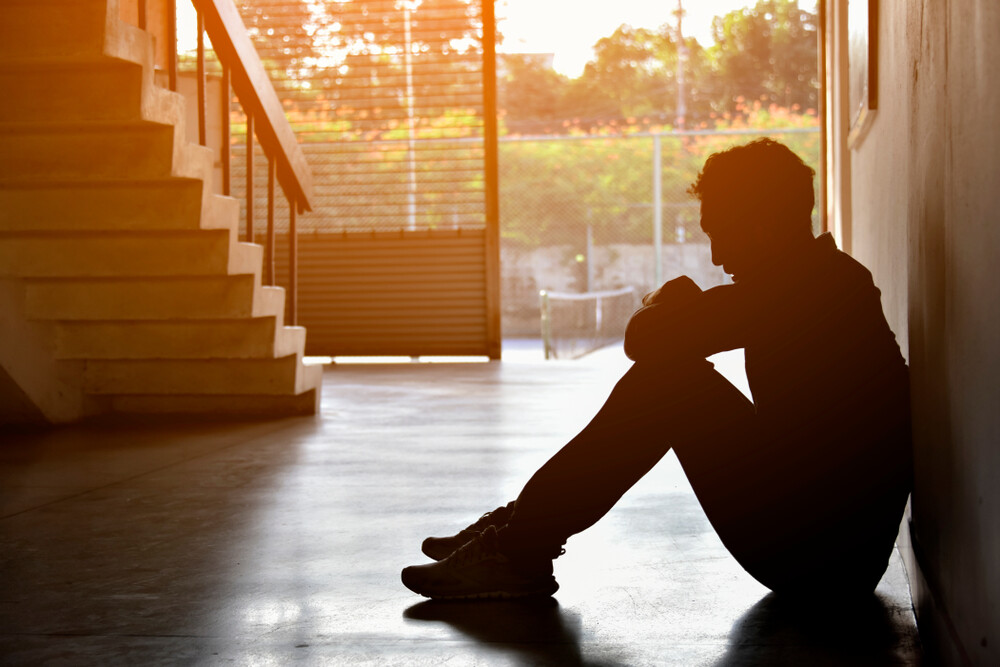 September 5-11 is a week dedicated to learning. To raising awareness. To deepening understanding and conversations. To taking one more step toward preventing a tragedy that permeates our society far too often today. And yes, even one that affects Christians and the Church too.
Suicide. It claims the lives of thousands of Americans every year. Not to mention, many more thousands attempt it each year. Perhaps you know someone who has been affected by suicide or maybe you've been affected by it yourself. Maybe you know someone who has been struggling with mental health and thoughts of suicide or maybe even that someone is you.
My prayer is that this post will reach someone who is searching. That it will give hope to someone who is deeply hurting. That it will point to help for someone who doesn't know where to turn. That it will make all of us more aware and sensitive to those around us. And that it will save the life of someone who is still meant to be here.
We know this life is hard.
In fact, sometimes life is really hard. Maybe you or someone you love is going through a really tough time.
Something happened. Something has caused intense emotional pain, leaving feelings of stress, anxiety, depression, hopelessness, loneliness, and emptiness. We know that life can be a mess sometimes – or at least it can feel that way. We know that it can feel as if no one cares. We know that you or those you love may just want an escape, even wish to end it all . . .
While I'm personally no doctor or mental health professional, my hope is that these words will at least be a starting point to encourage you in a healthy direction.
Before you let depression win in your life or in the lives of those you love, please read this post to the end. My goal is not to give just a sweet pep talk about life, but to point to help, hope, truth, and light.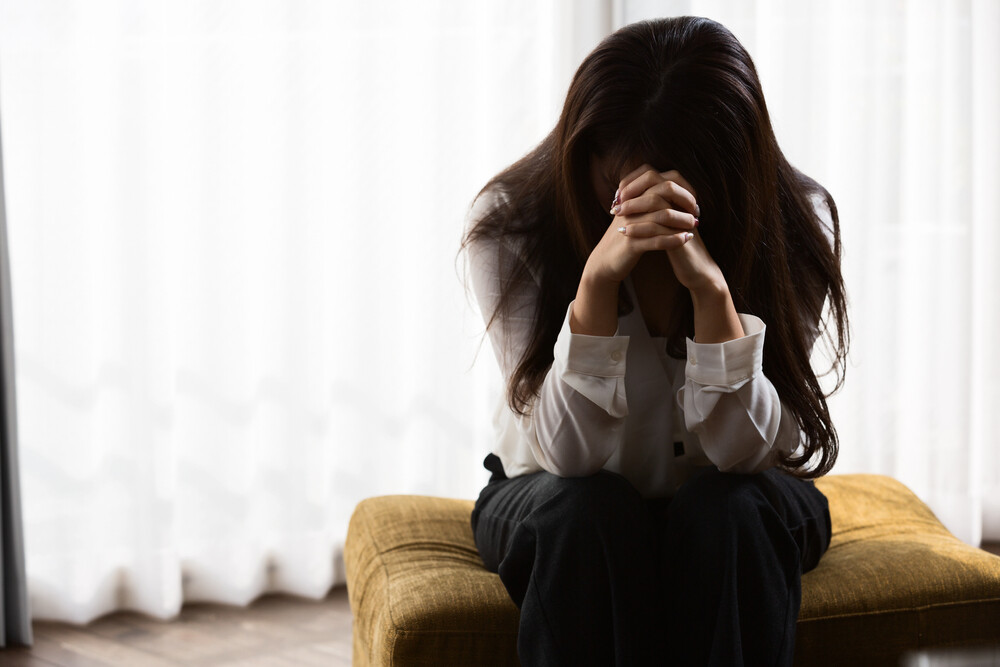 If you are struggling with mental health or thoughts of suicide . . .
Talk about how you're feeling. The worst thing you can do is hold it all inside. Seek out a friend you trust and tell them exactly how you are feeling. Tell them your struggles and fears. Tell them if you're worried you might hurt yourself. All you need is one safe person. Unsure who to ask? At Berean, we'll be that one for you. Sometimes what you need is someone who will listen. We want you to know that we will. You don't have to be ashamed to talk about your mental health.


Realize that suicide is permanent. It's an irreversible decision. Not only is it permanent for the one who takes their own life, but its permanence is also deeply felt by all those who are left behind. Whether it be a spouse, a parent, a sibling, a child, a friend, a neighbor, or a coworker, everyone who takes their own life leaves someone behind. Remember that you are loved and you are needed here.


Know that feelings come and go, but suicide is not the solution. Never consider a permanent decision over a temporary feeling. Feelings are like waves. They flow strong and then later they subside. Never make a major life decision when you're feeling down because you can't think clearly. No feeling can last forever, but if you find yourself in a longer season of depression, never be ashamed to seek help (more on that below).


As much as possible, remove anything that is not safe for you in this state. Take away everything you can think of that might allow you to make an impulsive decision to take your life. Spend as much time as possible in busy places if being alone is a risk. Let friends and family know you may need them just to be present if you ask. If you don't have close friends and family, consider joining a Small Group at Berean. Small Groups often become like family who walk beside you through life's ups and downs.


Focus on ending your pain, not your life. Seek help. It is ALWAYS available. If you need immediate help, call 9-1-1 or the National Suicide Prevention Lifeline at 9-8-8. Help is available 24 hours a day, 7 days a week. You are NEVER alone. At Berean, we'll also do everything we can to help you through this, and we'll assist you in finding the contacts for professional help if needed too.


Never forget that your life has extraordinary value. You are not your anxiety. You are not your depression. You are not your mental illness. You are not whatever it is you're feeling or going through. It doesn't define you - God does! His plan for your life is far greater than you could ever possibly imagine (Ephesians 3:20), and so much more than whatever it is you're feeling in this moment. God says you are:



Loved (Lamentations 3:22-23; Romans 8:38-39; 1 John 4:9-11)
Beautifully created (Psalm 139:13-17)
Valued (Matthew 10:31)
Chosen (John 15:16)
Here for a purpose (Ephesians 2:10; 1 Peter 4:10-11; Jeremiah 29:11)




If someone you know is struggling with mental health or thoughts of suicide . . .
Be aware. Don't assume someone is okay just because they say they're okay. You don't know what battles someone is fighting behind their smile and behind closed doors. Always strive to be kind, gentle, sensitive, and approachable.


Slow down and listen. Let them know it's 100% okay to talk about what they're going through. Don't be quick to speak and offer immediate advice. Don't pretend that you have all the answers or know exactly how they feel. Just listen first. It's often the best way to show that you care.


Just be present. Let them know you are there and that they're not alone. Keep the line of communication always open. Sometimes a safe space is what is needed most.


Don't judge, don't shame, and don't blame. Just as someone may need help for cancer or heart disease, mental health is a real illness that often requires professional help too. If someone opens up to you about it, it means that they need you. It takes a lot of courage in the first place for them to even talk about it. They should never have to feel ashamed about it.


Encourage in a loving way. Let them know that you care and that you're there to help them find the resources and contacts they need to get professional help whenever they're ready.


Take action if your judgment tells you that help is needed immediately.

Find and share hope today!
Although National Suicide Prevention Week may be a special time set aside to raise awareness of mental health and suicide, every day of the week should be one that we slow down, make that call, take the time to listen, and have that conversation.
Be a friend to someone who needs one. Give a smile to that stranger on the street. Tell someone they matter. Believe me – it makes a difference!
If you've found hope and encouragement today, don't keep it to yourself. The hope you've found could change a life—or even save one!
And if you need more hope right away, email us here to start the conversation today. We'd love to pull up a chair and chat over coffee or talk by email or phone – whatever makes you feel comfortable.
Always remember, your life has value. You matter and you're here to fulfill a beautiful purpose in God's design. You are loved by others and, most importantly, you're loved by an amazing God. Fall into his goodness. Lean into his grace. And rest secure in his always open arms.
---
You're Invited to Berean:
Classic Services | 8:15 & 10 a.m.
Modern Services | 9 & 11 a.m.
Watch online HERE.
Learn more about Berean HERE.
Find & join a Small Group HERE.

additional resources for Encouragement:
Check out the Care Resources provided by Berean HERE.
Find answers to some of life's tough questions HERE.

Read More on the Blog: