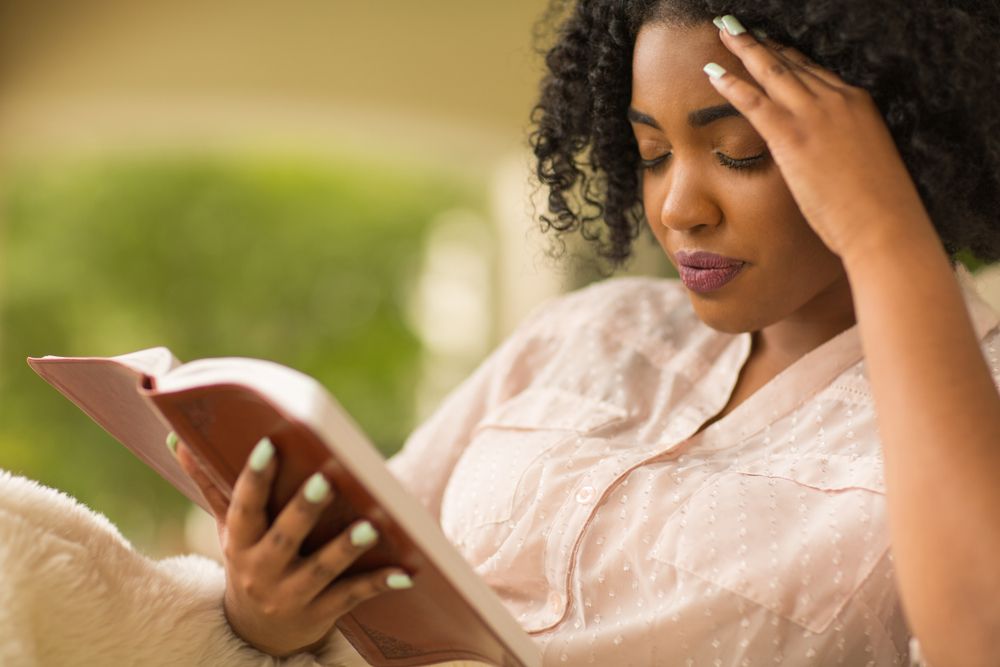 It's that time again. The glorious rays of the sun peek through your bedroom window as the all-too-familiar tune of your alarm relentlessly tells you it's time to wake up. Before your toes can even touch the floor, the rush of the day's appointments, activities, and to-do's have already taken over your mind.
Your heart longs for quality time to talk to Jesus, study the Bible, and glean some strength for your day, but almost immediately you are reminded of that complex Bible passage you struggled through yesterday. You read every single word, but it didn't seem to leave any footprints on your heart. You checked a task off your list, but nothing made sense, and nothing stuck with you. You're already running late for work today, so why spend those extra minutes you need on the road muddling your way through another unfulfilling Bible reading?
Sound familiar? Let's face it. Reading the Bible can be a very exciting and uplifting daily opportunity, but it can also be a mundane and daunting task if we don't have the tools to help us or a community to walk with us.
Here at Berean, we want you to know that you're not alone on your journey of developing a personal relationship with Jesus. We're here to help you, and there are also many tools to guide you, equip you, encourage you, and connect you so that you can get the most out of your Bible time. Our staff at Berean put together a list of some of our favorite apps that we hope you'll take advantage of.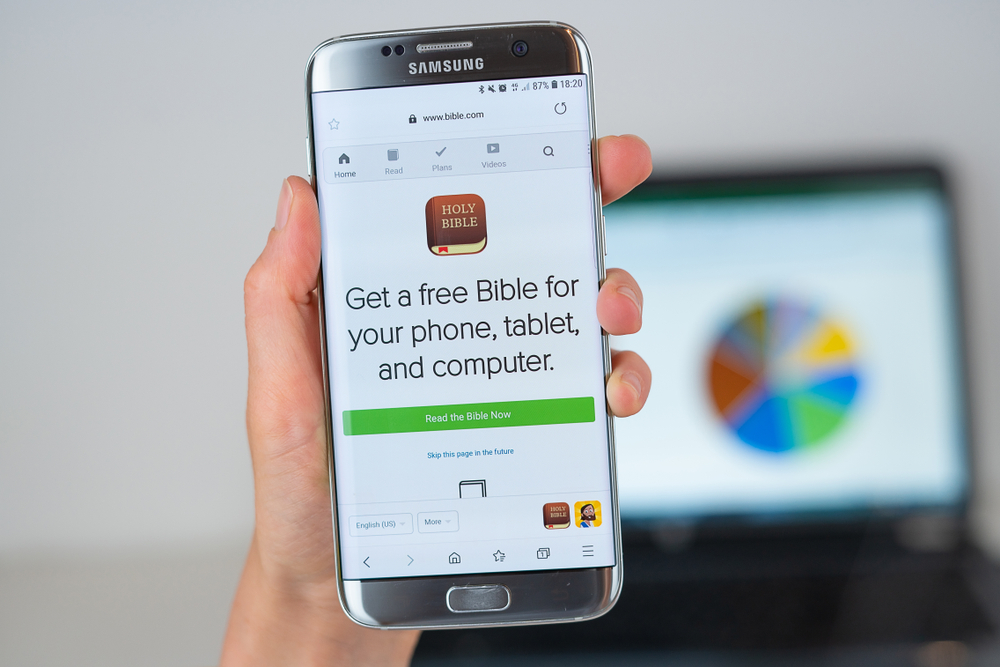 The best way to make the most of your time with Jesus is to make sure you have God's Word always easily accessible. One of the reasons you may struggle to read the Bible is because you think it has to be done at a very particular time in a very prescribed way. That simply isn't true. Download the free Bible App on your phone, tablet, or computer so that you can pull out your Bible at times that are convenient for you and fill your mind with truth. There is no "one size fits all" when it comes to studying God's Word. You must make time when it works for you so that you'll remain consistent.
The Bible App allows you to choose from over 2,400 Bible versions written in over 1,600 languages, many of which can also be used as audio Bibles. With this digital Bible, you can truly make it your own as you would a physical Bible by highlighting or bookmarking your favorite passages and adding your own notes. You can also choose one of the many free Bible study plans to guide your reading. Subscribe to the "Verse of the Day" to receive daily encouragement, and when you're finished with your own study, you can easily create Bible verse graphics to share hope with all those around you!
As already noted, there are just some passages in the Bible that leave you utterly confused. You close your Bible after your reading and say, "What was that?" If you're not understanding your reading, it will all too soon become something you dread, if not cast off altogether. The Bible Recap Podcast is a wonderful tool that can help you gain confidence in understanding some of those bewildering passages. It's a daily, eight-minute podcast that highlights and summarizes the day's Bible reading in a way that is more casual and easier to understand. You can also download the Bible App (see above) to follow along with the Bible reading plan on which the podcasts are based.
Are you trying to read the Bible from cover to cover? Do you feel discouraged by the studies that rush you through in one year? Are you tired of trying to piece together all the stories and make sense of it all? The Bible Study Together ministry has put together a more effective tool. Their plan takes you through the Bible in two years following a chronological method of study that interweaves Old and New Testament stories so that they connect as much as possible. This helps you to have a greater understanding of the biblical narrative so that you don't get burned out. The app offers study questions, videos, and more to aid your understanding of the Word, even allowing you to read, pray, and connect with others in private groups.
Spending time in the Bible is easier when you have a community cheering you on. Download the He Reads Truth or She Reads Truth Apps. These apps for men and women are carefully designed to be functional and accessible so that you can connect and study God's Word with men and women from around the world in a way that is most convenient for you. You can choose from free and paid reading plans and highlight, bookmark, share, and take notes as you read to make your time in the Word meaningful to you. You can also add comments and ask questions in real-time to engage with a community of men or women who are completing the same reading plan.
Are you a visual learner? Do you struggle with information overload just trying to soak up a text? The Read Scripture App is a phenomenal tool to help you dive deeper into God's Word by offering creative, contextualized, hand-illustrated videos from the Bible Project. These videos are used alongside Scripture to map out and explain difficult concepts and themes. There is also a brand-new reading plan that highlights the bigger picture from the readings to help you pull everything together. The app has a built-in progress and reminder system to help you stay motivated to cultivate time in God's Word every day. One user of this app said that it helps to make reading Scripture "fantastically engaging and accessible for everyone—to those who know nothing about Scripture and those who have been reading the Bible for years."
Are you an auditory learner? Perhaps you spend so many of your days attached to a screen that sometimes it can be necessary to relax your eyes and just listen to God's Word. The Dwell App is designed to let you explore and listen to Scripture "through playlists, stories, passages, and plans" in a way that best fits you. You can choose from the daily listening plans, curated stories, and passages, and even listen to topical playlists. For example, if you wish to hear a collection of passages specifically on the topic of hope or forgiveness, you can do that with this app. For those days you're feeling extra distracted, you can even choose from a variety of built-in background music to create a calm environment for your time in the Bible.
Choose one and begin today!
Any task feels difficult when you are trying to tackle it without the right tools. No matter what others may have told you, reading the Bible does not have to be complicated—you just need the right tools. Remember, you don't have to use all the tools at once. Choose the one that works best for you and begin today! Spend some time reading about the features of each of the apps mentioned above and start with the one that best aligns with your individual needs. Taking small steps forward can lead to a lifelong, life-changing habit. Jesus gives hope and transforms lives. He wants to walk with you and transform yours!
---
Read More:
Love Podcasts? Tap into This Audio Bible App - by Ryan Pickering