Every good and perfect gift is from above, coming down from the Father of lights, with whom there is no variation or shadow due to change (James 1:17 ESV).
Ours was not the first welcome she received. She turned into the Berean parking lot and saw friendly waves from several traffic greeters, motioning the way to the gift: brown boxes and God's goodness.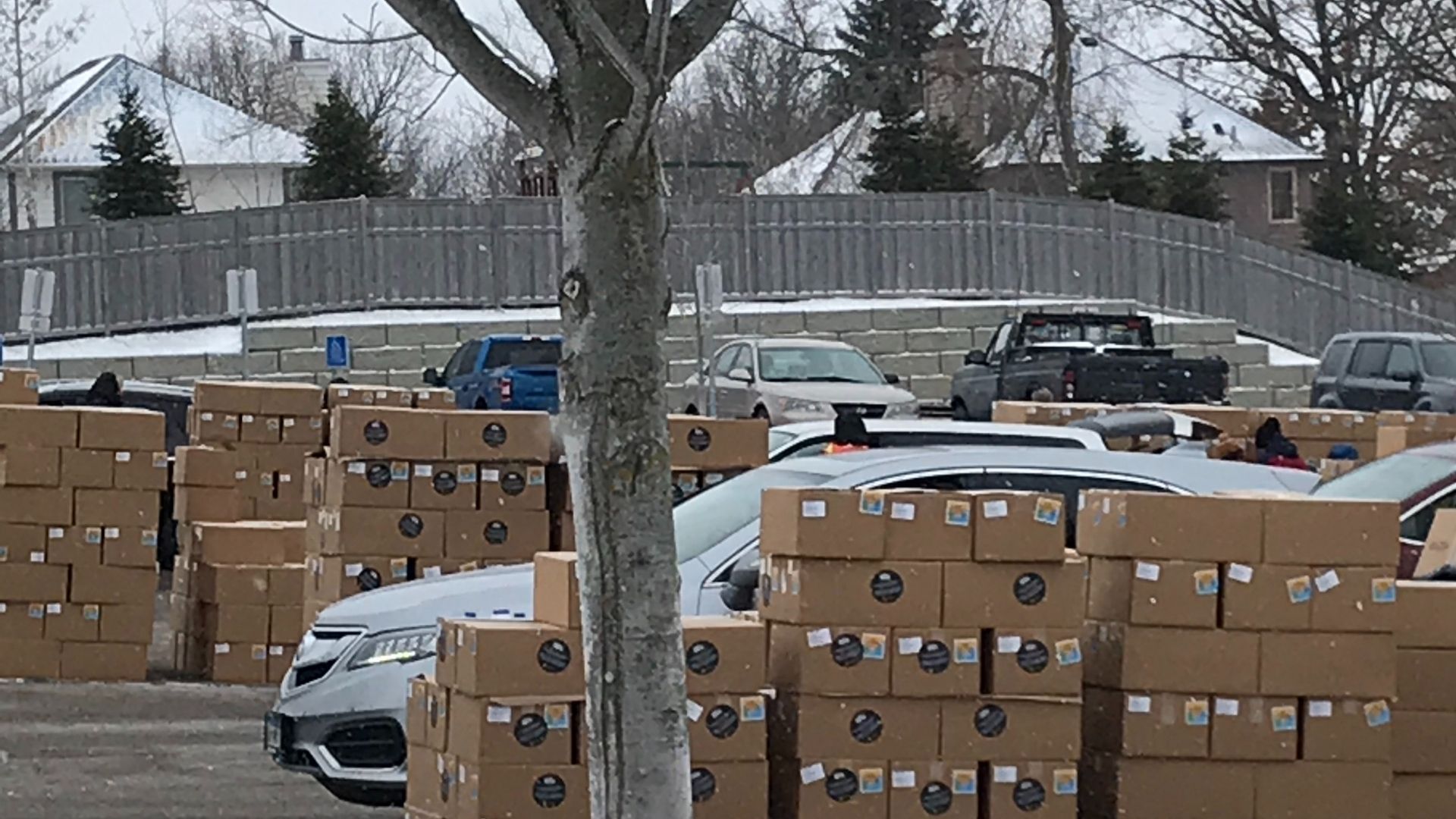 As she approaches us, the car window rolls down. The driver attempts to ignore the occasional pelting of snow, and we greet her. I notice how her long, tinted-red hair frames her olive-tone face. Open window. Open face. Open opportunity. Jesus gives us "pray-ers" (bundled up in layers of warmth) the invitation to encounter his goodness.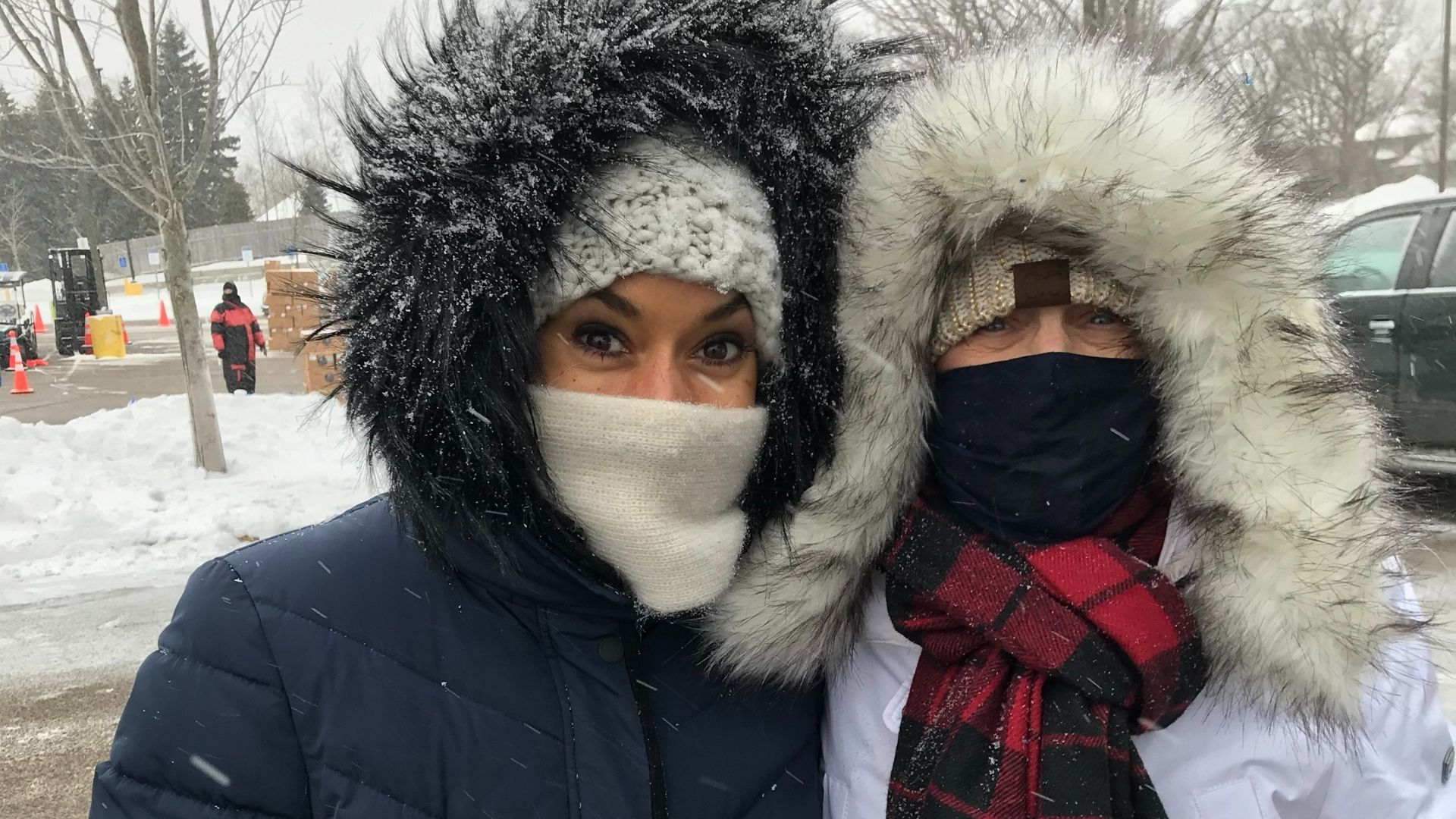 The driver, Angela, gives us a tender smile as she points our attention to the back seat where her infant is securely fastened in her car seat. Next to the baby, I see the Farmers to Families brown box of food and gallons of milk she just received from other servants hefting the bountiful gifts into her car.
My eyes drift back to the front seat. Angela knows a stop near the canopy means, "Will you pray for me?". We hope the light in our eyes welcomes her to trust our hearts. She first asks, "Will you just pray that we get home safely?" With December winds and icy roads, this new momma feels the vulnerability of her precious cargo in the back seat. Then Angela implies another request. "We just started a little business." In this stressful pandemic season, we can read between the lines of Angela's hopes and fears.
Bowing our heads in prayer, I invoke the kindness and favor of the LORD. I ask Jesus for safe travels home. I ask Jesus to give Angela and her husband courage and strength to persevere through the new challenges of raising a child and building an income. After the prayer, I notice Angela's silent husband (sitting on the passenger's side) darting his head around and trying to make eye contact with us. He doesn't say a word, but his eyes and smile speak volumes. As they drive away, I ponder God's goodness. It's astonishing the difference a pause and touch can make.
During our two-hour shift, we heard many stories of fear, anxiety, pain, suffering, loss, and uncertainty. We prayed for physical and emotional healing. We prayed for the return of a wayward child. We prayed for the real, tangible comfort of Jesus. And we gave thanks for 1,800 packed brown boxes and gallons of icy cold milk.
It was a joy to serve at the prayer station with Melissa, Barb, Marilynn, and Carol!
---
You're invited to serve alongside others at Berean. We're open, and you're essential! Volunteers make outreach like Farmers to Families possible. Whatever your talents are, we have a place for you to connect through serving.
Learn About Volunteer Opportunities
Berean Weekend Worship Services: Saturdays 5 p.m. // Sundays 8:30, 9, 10:30, 11 a.m.
Follow us on YouTube, Instagram, Facebook.