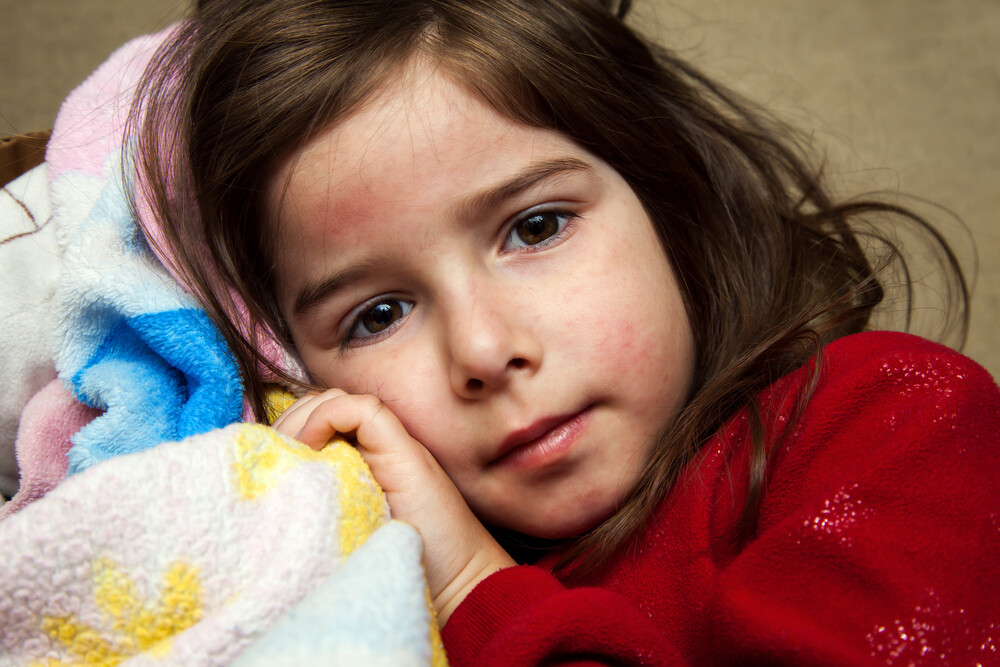 I have often struggled with the idea that if I want something so much that it pains me, or if it's a battle to be patient in the waiting, then God will surely hold back from giving until I am perfectly content. Quite a few years ago, the Lord gave me a picture of his fatherly heart when my little girl's 1-foot square blanket, affectionately referred to as "lovey," went missing.
An important lesson began with the ordinary.
Because we had gone to enjoy some stock-car races that evening, we didn't notice at first that "lovey" had gone missing. When we got home, however, and were putting the kids to bed, my sweet girl asked for her lovey as per usual. Except for this time . . . I couldn't find it. We'd had friends over for lunch after church that day, and as the girls played, the kids' bedroom became quite a mess. We didn't have time for them to clean it before leaving for the races, so I did my best that night to search through the mounds of dress-up clothes and the doll cradle piled high with dollies and stuffed animals. Nothing.
We checked every room in our small home but didn't find it anywhere, so I asked my older daughter to lend her own blanket. After a short talk about being selfless and how it would bless her sister, she decided to share. But little sister shook her head vehemently and told me it just wasn't the same. After much consoling and promises that we wouldn't give up the search, sleep was found, if only for a few hours, until she awoke again in utter dismay to be without her treasured friend.
The next day, everything was on repeat, and her despair and broken-hearted tears had turned to hopeless wailing. I assured her again that we would keep looking for her blanket, and that the moment I found it, I would bring it safely to her.
God taught us to search and pray.
We prayed together several times throughout the day that the Lord would show us where her precious lovey was hiding. During afternoon naptime, she came to me again blurry-eyed with a quiet sob on her lips. I pulled her into my arms and gently reminded her that we didn't know where her lovey was. As she began to cry, I found my own heart clenching with the pain of my girl longing for her precious, comforting friend.
I prayed once more in the quiet of my heart that the Lord would show me where to look for my sweet girl's lovey.
All of a sudden, the picture of my old red purse, which I had given to the girls for play, came to mind. My daughter had been lugging that purse around Sunday afternoon. I thought surely it must have been loaded with her "essentials," and I knew I had to look there. Upon pulling out the girls' purse/bag bin, locating the red purse, and sticking my hand inside . . . I felt the familiar texture of the treasured lovey!
God blessed our prayerful search with a grateful joy.
I can't fully express the joy I felt in finding that dearly loved blankie. It wasn't a selfish joy because I didn't have to search for it anymore. Nor was it a joy of relief because my daughter would stop crying (it wasn't like she had thrown a tantrum . . . her tears were of sorrow and loss}.
Rather, it was the joy of a parent who got to deliver great news to their child.
I had a big smile on my face as I turned from the bin to my daughter's bed and gently tossed her lovey to land by her face. She was still unsure it was really hers, so she carefully pulled it to her nose to smell it and feel its texture in her fingers. I received a huge smile, and then my little girl closed her eyes and gave a contented sigh.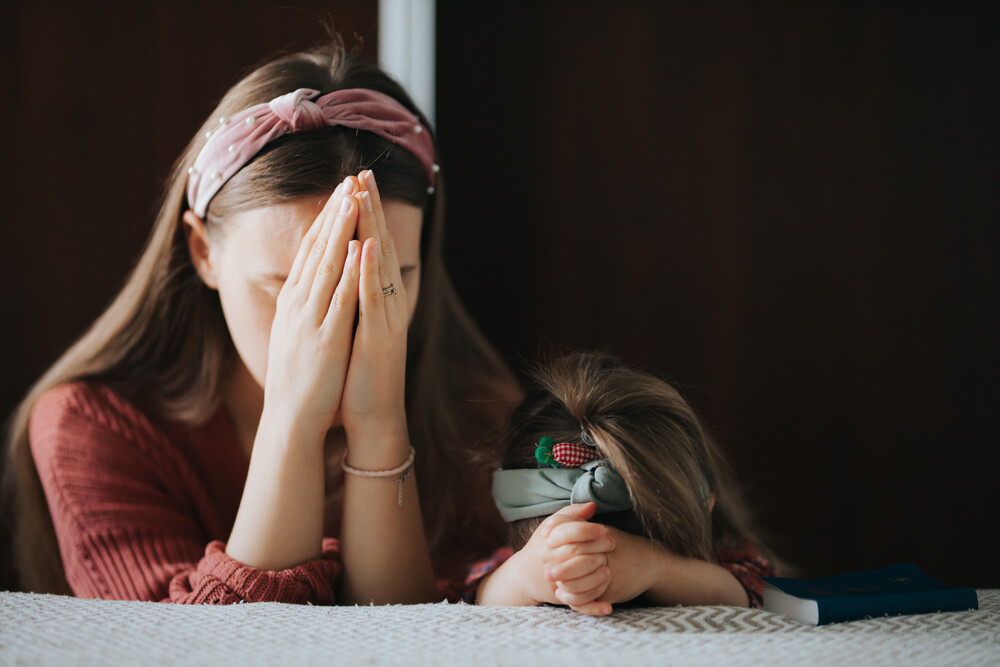 The joy I felt is how God often feels with his children too.
I found myself blinking back tears of joy and whispered a prayer of thankfulness to my Heavenly Father for answering my request for wisdom of where to search. As I left the room where my little girls napped, I felt like I understood even a small portion of the joy that God feels when he gives his children good things for which they've been searching – praying – beseeching.
Life offers us many alternative pathways to "joy."
This world gives us many options to appease our desires . . . for a moment. Well-meaning friends offer things meant to soothe and comfort. Vacations and entertainment present moments to escape our daily routines - for a time. Relationships and careers suggest pathways to purpose.
But all those things (though not bad!) are just a brief counterfeit of what we really crave. They're just not the same as what our Heavenly Father can and wants to give.
Sometimes we must wait to experience a greater joy.
Like my daughter and her lovey, sometimes we face seasons of waiting, and often the waiting seems long. But Jesus is always there quietly whispering to us not to give up. To keep asking – hoping – trusting. He hears our cries and our longings and can't wait to bestow on us what we need. Not to shut us up, but because he loves us and enjoys giving us good things in his timing and in his way. He regards nothing as too small or insignificant.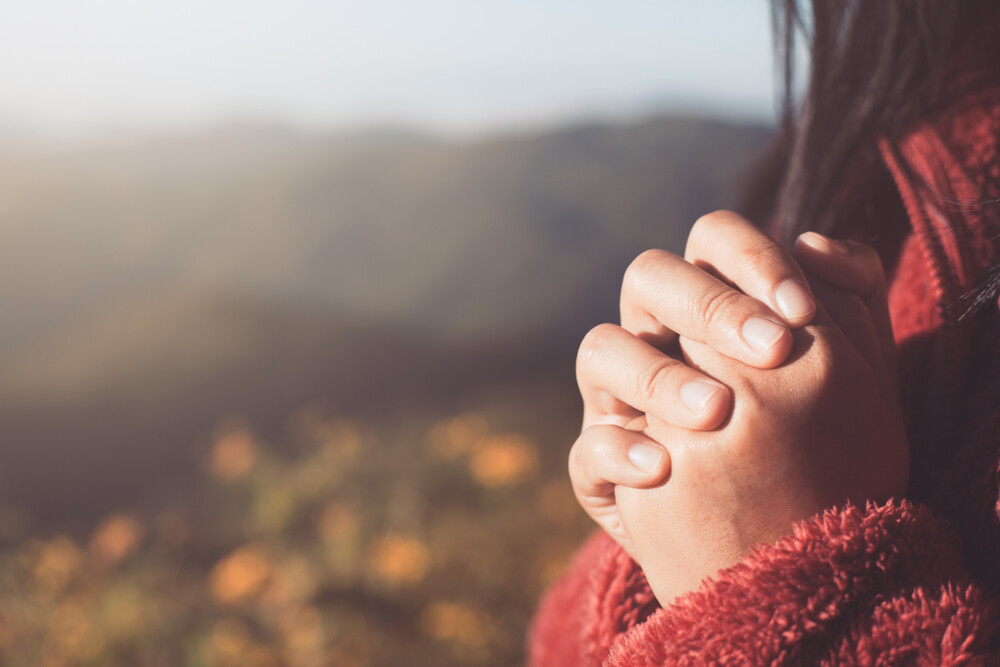 It's okay to have a longing, but do we couple it with faith?
Our longing for whatever we desire the Lord to give us isn't necessarily wrong. It's not sinful to cry over deferred dreams. Rather, the question we need to ask ourselves is this: "Does my grief, my crying, or my longing function together with faith, trusting my Heavenly Father? Or am I throwing a spiritual tantrum because I'm not getting what I want?" (i.e., believing that God is only good if and when we have what we think will make us happy).
If we belittle God and trust him only when things are going our way, our joy is not full; our happiness becomes reliant on the gifts and not the Giver. We all know that even the best gifts lose their luster, leaving us soon to desire something else. But when our joy is rooted in the gift that can NEVER lose its luster - our salvation (the very truth that God, being rich in mercy, because of his great love for us, even when we were dead in our sin, saved us through Jesus' death on the cross and made us alive with him through his resurrection) - we will have a lighter grasp on the lesser things we desire and trust the timing and purpose of our Father all the more. I mean . . . those in Christ have already received the greatest gift!
He who did not spare his own Son but gave him up for us all, how will he not also with him graciously give us all things? (Romans 8:32)
God uses the seasons of waiting for our good.
If we are in Christ, we have a choice in how we respond to our sufferings, our longings, and our unfulfilled desires. We can choose to wallow in the NOT having or we can trust with hope that God has purposed this time for our good, our sanctification, and for his glory (see Romans 8:25 and Romans 8:28).
It is helpful to remember that many good things (much of our spiritual fruit) are produced in the valleys - in the midst of those struggles and times of waiting for that which we long for. We need pruning so that we are able to be more fruitful in the future. These verses in Lamentations are a great reminder to always hope (wait quietly) in God:
"My soul is bereft of peace; I have forgotten what happiness is; so, I say, 'My endurance has perished: so has my hope from the Lord.' Remember my affliction and my wanderings, the wormwood, and the gall! My soul continually remembers it and is bowed down within me.
But this I call to mind, and therefore I have hope: The steadfast love of the Lord never ceases; his mercies never come to an end; they are new every morning; great is your faithfulness. 'The Lord is my portion,' says my soul, 'therefore I will hope in him.' The Lord is good to those who wait for him, to the soul who seeks him. It is good that one should wait quietly for the salvation of the Lord" (Lamentations 3:17-26).
We all have a choice in how we will respond. What will your choice be?
Maybe you are in a season of waiting right now or perhaps one will be upon you soon. As you face those uncertain times, be reminded of my sweet daughter and her lovey. At times, it might feel unbearable to wait. It may even cost many tears. But remember the answer is coming. It may not always be when we want it or exactly how we expect it to happen, but God promises that it's for our good. He rejoices in giving us good things. We all have a choice in how we will respond. What will your choice be?
---
Read more on the blog: