Imitation as Children
This past week Sandie and I were delighted to have our eldest daughter, Stephanie, and her two little girls as our house guests. Oh my, the noise, the creativity, and yes, the drama transformed our quiet, predictable empty-nester existence. And we loved it!!
I was reminded of how children learn. Four-year-old Olivia followed six-year-old Lucy around the house repeating her words and her actions. Lucy is usually a patient "teacher", but you can remember how older siblings often become annoyed when they are constantly imitated.
As a grandpa, watching my granddaughters play was a stroll down memory lane, remembering how their mom – my oldest daughter – learned and played and imitated in a very similar manner. Stephanie reminded me of a time when she "played teenager" and sought to imitate those who were ten years older than her. That is a most natural way of learning and maturing.
Imitation as Learners
Another enjoyable memory that Stephanie and I share is when we climbed Mt. Rainier (elevation – 14,411 ft.) ten years ago. [WARNING - I am going to brag a little bit.] There were nine climbers in our crew – five very healthy young adults and four of us were 50+. I was the only oldster that made it to the top. When we had our post-climb celebration, my guide said, "Brent, I wasn't sure you were going to make it, but I appreciated that you did everything I taught you, exactly the way I asked you to do it."
His affirmation was a not-so-subtle dig at some of my oldster companions who did things their way and they had to stop climbing around 12,000 ft. when their bodies gave out.
Imitation as Followers of Jesus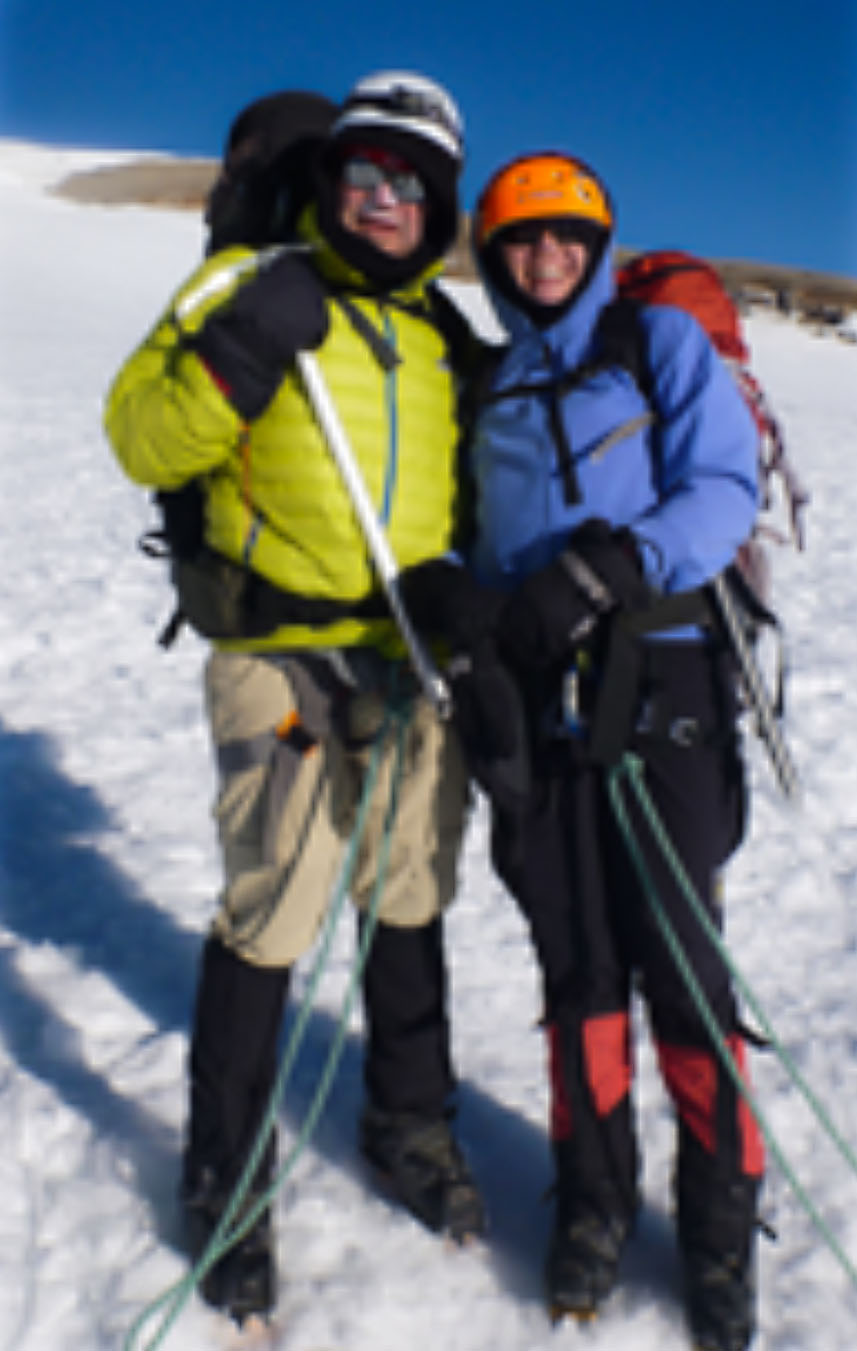 My point in all these stories is to highlight the importance of imitation in our Christian life.
The My Christian classic – The Imitation of Christ by Thomas a Kempis
Paul – "Be imitators of me, as I am of Christ." I Corinthians 11:1
Peter – "For to this you have been called, because Christ also suffered for you, leaving you an example, so that you might follow in his steps." I Peter 2:21
In the past few weeks, I have been appalled by things I have read or heard from self-professed Christian leaders. One of my first reactions was, "Jesus would have never said or done that!"
Jesus is our Ultimate Example
I was reminded that Jesus is my ultimate example. I need to steep myself in the gospel narratives, reflecting on WDJD – What Did Jesus Do. How did he treat people – those in power, those who were religious leaders, those who were on the margins of society? How did Jesus respond when he was mistreated or misunderstood?
Peter taught the first century Christians that they should endure suffering. Read and reflect on I Peter 2:20-25 and 3:8-13. Do you think 21st-century Christians are exempt from his admonitions? The so-called Christian leaders I referred to earlier talked about standing up for their rights and taking political and sometimes physical actions to reclaim their vision of our "Christian nation".
As I pondered their words I wondered, "Could they say, 'Be imitators of me, as I am of Christ'". Quite honestly, I don't think so. Paul wrote:
For those whom he foreknew he also predestined to be conformed to the image of his Son, in order that he might be the firstborn among many brothers. Romans 8:29
Let's focus our attention on Jesus, intentionally imitating Him so that people around us will see His DNA in us. That is who we truly and ultimately are – the children of God.