VBS has been a treasured and memorable time each summer here at Berean. Last year we were forced to punt and so something radically different to enable us to get together safely. A Family VBS was formed and implemented, and it was a total blast!
This year, not fully knowing the state of safety regulations and yet wanting to gather again and in an even more personal fashion, we drummed up another Family VBS. This year, we have ramped up even more!
Introducing… Press Play: Get in the Mix
Family VBS 2021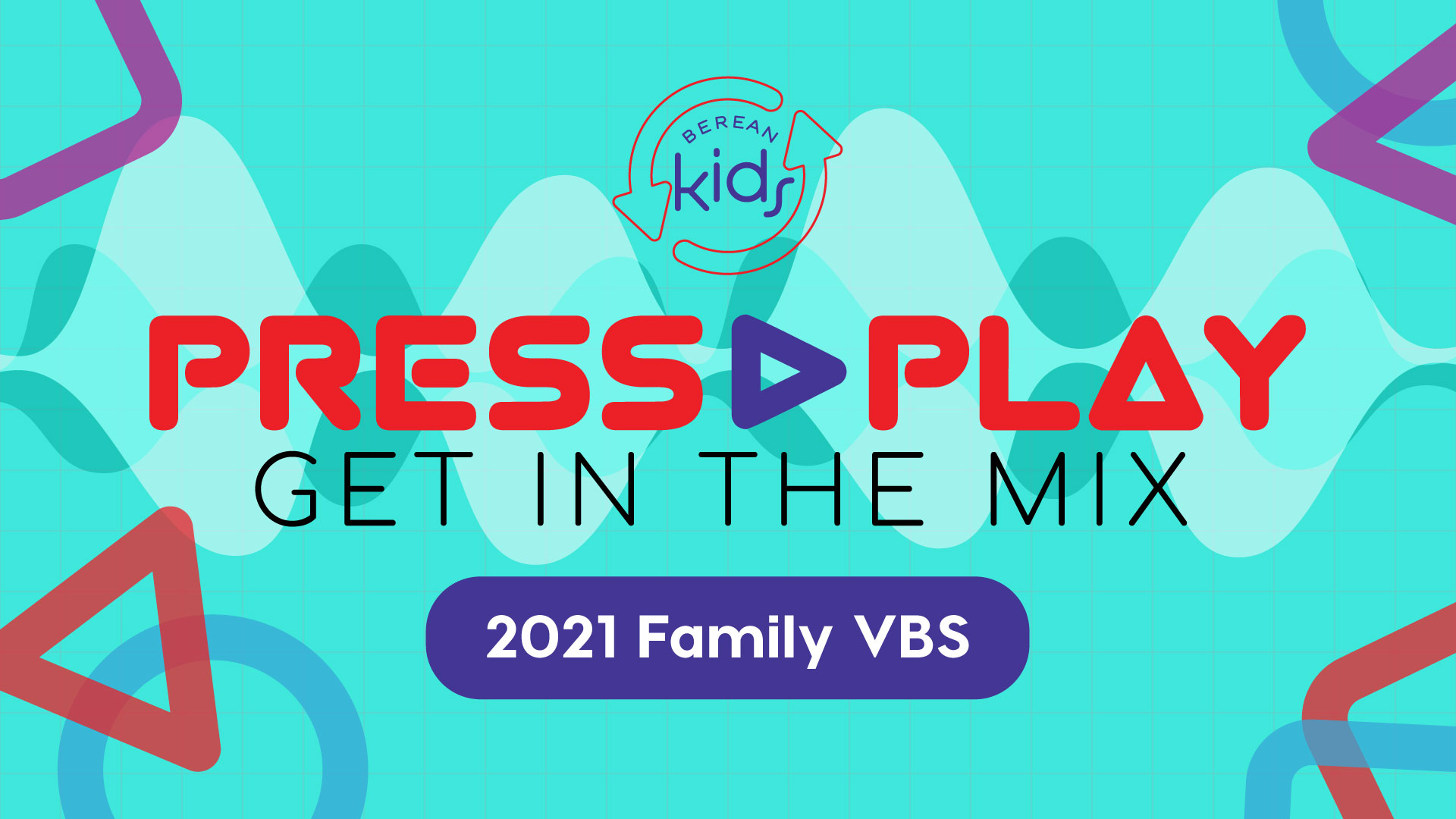 The Themes
We're turning up the volume at VBS to remind each kid that they can have confidence because of Jesus. When kids begin to see themselves the same way that Jesus sees them, then real confidence begins to take root and grow. We'll get to spend a fun, memorable week teaching kids these foundational truths to begin understanding the base of their confidence:
They are known
They belong
They are forgiven
They can make a difference
The Schedule
We will start the evening each night with a great time of tailgating and games in the parking lot. Families can bring picnic dinners if they want, and kids will have a myriad of games, stations, and activities in which to take part. We will mix the games up each night for surprising and engaging fun.
Families will then make their way inside to the Worship Center for Large Group. This time will engage kids and families through interactive games, music with the worship team, Bible teaching, the mission project for the week, and life application.
The night will end with family small group discussions and activities. Each element of the night will be engaging, purposeful, and impactful. It will be a week to remember!
We are knee-deep in the planning stages and are getting more and more excited as we plan and prepare. Families, be prepared to engage together in Family VBS 2021!