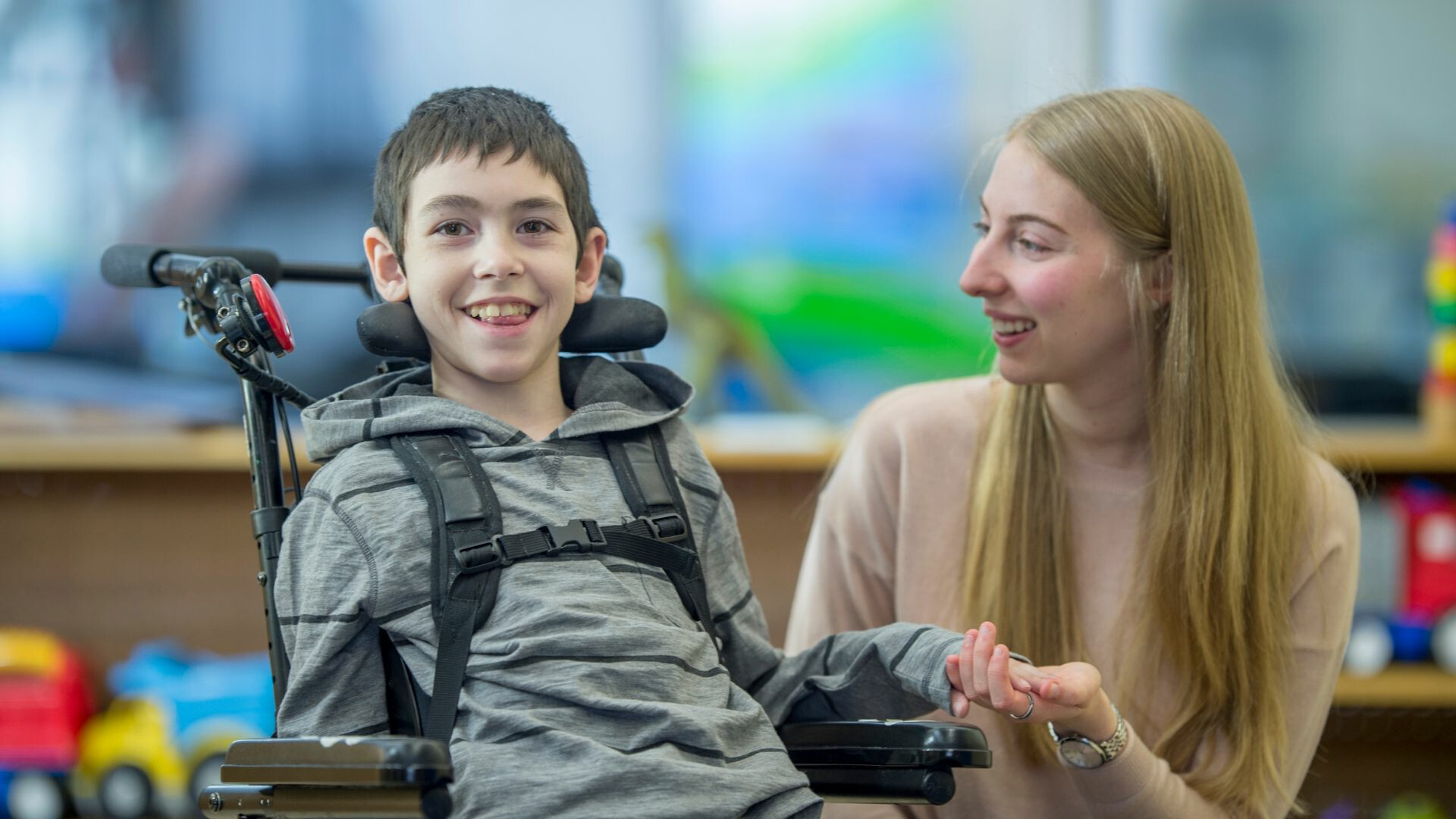 For it was you who created my inward parts; you knit me together in my mother's womb. I will praise you because I have been remarkably and wondrously made. Your works are wondrous, and I know this very well. My bones were not hidden from you when I was made in secret, when I was formed in the depths of the earth. Your eyes saw me when I was formless; all my days were written in your book and planned before a single one of them began (Psalm 139:13-16).
What a beautiful passage of Scripture this is. When I read it, I can't help but think of the children we serve here at Berean.
Five years ago, my family found a place to belong.
Just over five years ago, my family and I started attending Berean. The Special Needs Ministry, BK Inc., is what really connected with us and drew us to this church. Our oldest son was three years old at the time, Autistic, and non-verbal. I was a stay-at-home mom with two busy boys, and with my husband traveling for work, I desperately needed my cup to be filled. Knowing that I could attend church every Sunday and my son would be poured into, supported, and loved gave my heart such peace and was one of the reasons we fell in love with Berean.
Every family needs a safe place that loves and pours into their children.
I have headed up our Special Needs Ministry, BK Inc., for the past year. It is such a blessing walking alongside our BK Inc. families to love on them, support their children, and allow them (parents and children) to fill their cups on a weekly basis. Based on experience, parents need the ability to grow in their faith while at the same time ensuring their children are taught the Word of God.
In BK Inc., we have wonderful volunteers who meet our special needs friends right where they are week in and week out, whether they serve as companions or "buddies" or teach the kids one-on-one about the lesson. I love seeing the hands and feet of Jesus at work through our volunteers and their impact on these kids' lives.
Some of our special needs friends may not fully verbally understand God's Word, but I know they feel God's love every time they walk through our doors.
As the Special Needs Coordinator, I hope and pray that every child entering our building knows they are valuable, loved, and fearfully and wonderfully made.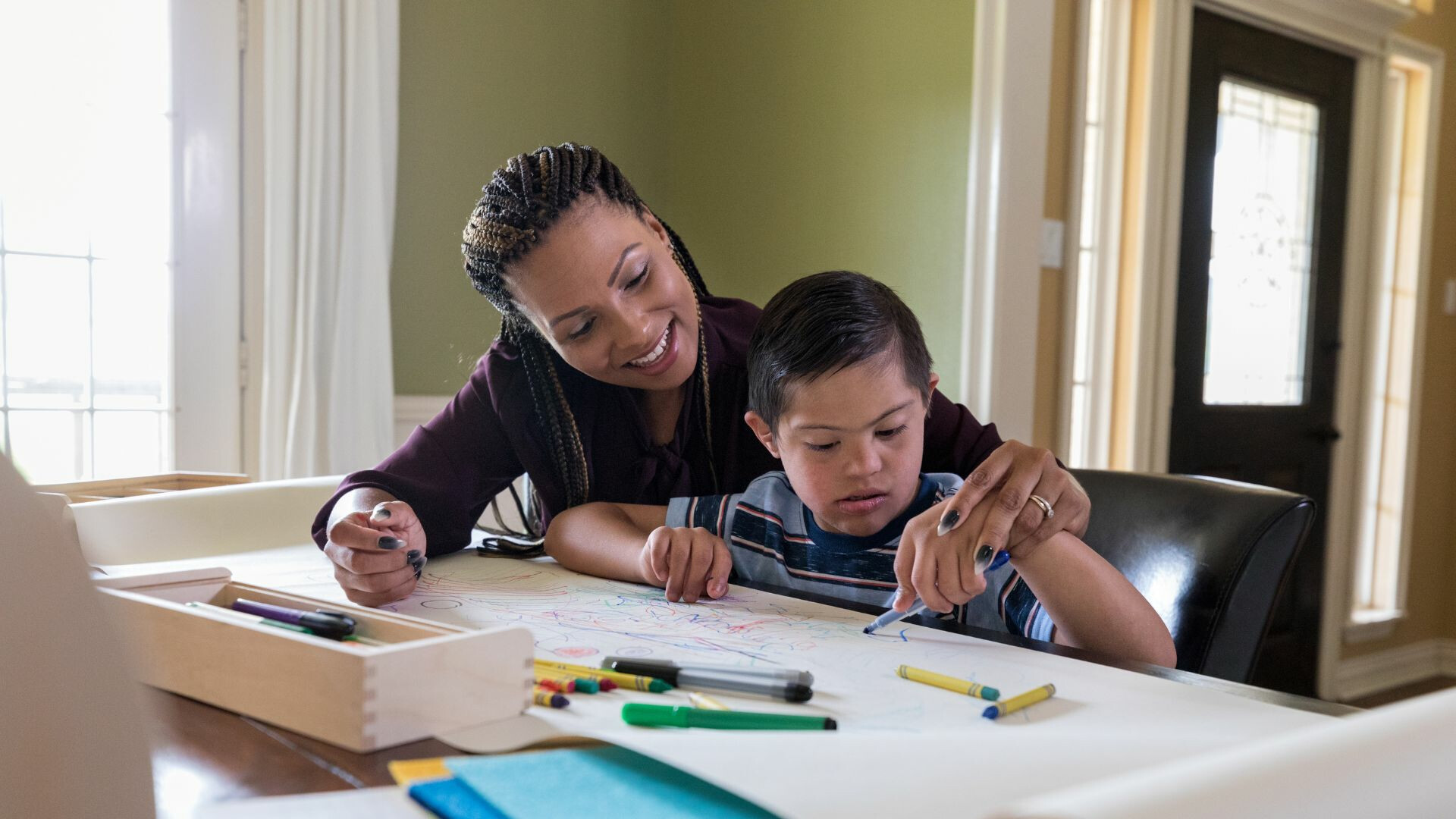 It's a beautiful experience to see our special needs children learn about Jesus.
One of the beautiful things about working with our special needs friends is showing them the love of Jesus in a way they can understand.
We may not be able to sit down and have a whole conversation about Christ and the gospel, but we can show them what it's like to be loved by Jesus.
A few weeks ago, we wrapped up a wonderful week of Vacation Bible School (VBS). Throughout that week, we had the opportunity to pour into the hearts and lives of hundreds of children. Some of those children also had varying special needs. We had volunteers ready to support and love on our special friends, which was incredible to experience. Seeing how much love and care our volunteers poured into these children showed us how different and beautiful God has made each one of us.
What if we decided to fit into the world of these children instead of forcing them to fit into ours?
Something I noticed quickly after my son was diagnosed with Autism almost six years ago is that the world isn't always understanding or accommodating of people with special needs or disabilities. Often, we expect these children, or even adults, to bend, be flexible, and fit into the world as we see it. But what if we decided to fit into their world instead of forcing them into ours? What if we changed our perspective to be flexible? What if we chose to see them as the beautiful creations they are and met them where they are? What if we intentionally loved them the way God loves us day in and day out?
As the Special Needs Coordinator, my goal is to ensure that families with special needs children know Berean is a welcoming place. We want them to understand that our church can help provide the support and rest they need so that they, too, can remain strong in their faith, knowing their children are receiving God's love through BK Inc.
Jesus reached for a little child, placed him among the Twelve, and embraced him. Then he said, "Whoever welcomes one of these children in my name welcomes me; and whoever welcomes me isn't actually welcoming me but rather the one who sent me" (Mark 9:36-37).
---
Looking for a place for you and your kids to connect?


We'd love to see you at Berean! Join us for one of our four services:
Classic Worship | 8:15 & 10 AM | Sanctuary
Modern Worship | 9 & 11 AM | Worship Center


To learn more about our programming for kids (including BK Inc.), youth, and adults, check out the links below:
We can't wait to see you soon!