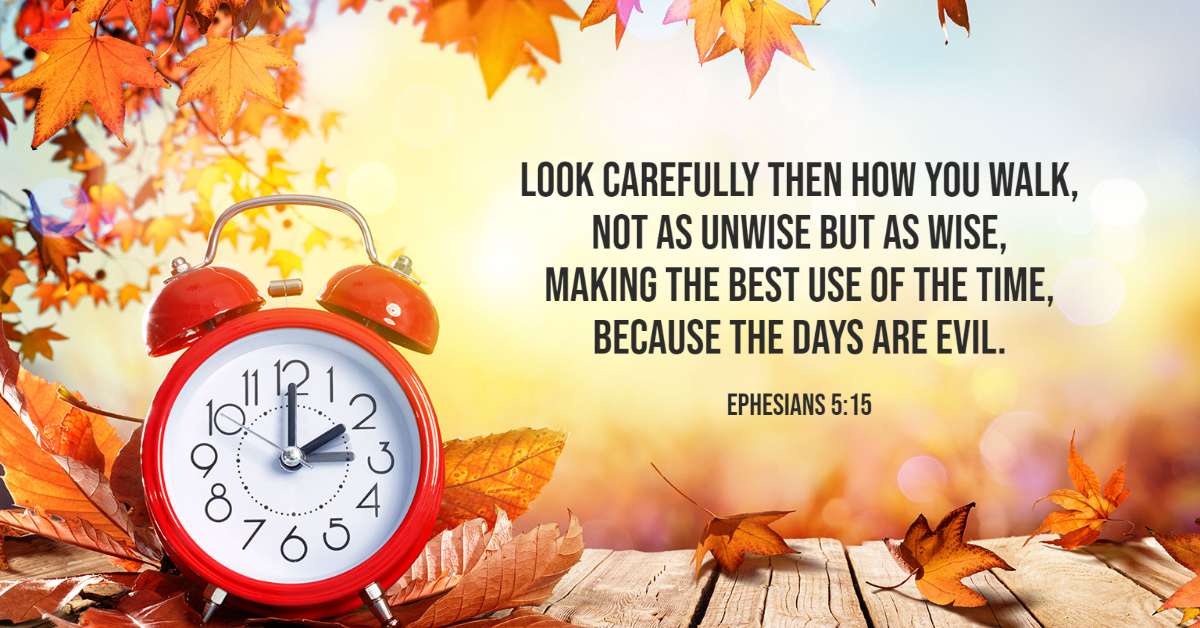 Let's face it. Time is the most hoarded commodity in our stress-inducing culture. The COVID pandemic and its subsequent restrictions have actually helped many of us recover some time. Still, there is a hope rumbling around inside us, that one day we will return to "normal."
Stop right now and consider how over-the-top busy our former "normal" had become. Do you remember it?
Now, ask yourself this question:
Will I do anything now to set some new priorities today that will erect healthy boundaries on the busyness that had become the assumed pace for me and my family?
Be afraid; be very afraid of busyness.
Busyness kills the heart!
It does this with clutter and distraction. The faster I and my family are moving, the less we notice the things we should care about - like each other, and the larger issues of our spiritual health.
Here's a disturbing question that will help us all consider what a new normal should look like:
How much do I really care about the things I say I care about?
Busyness drowns out caring.
Busyness turns people into an intrusion. It makes me numb to the laughter of children, and the joy of simple things. Busyness makes me avoidant of the deeper sorrows and tears all around me in my web of relationships. Busyness triggers a deep desire for quick fixes and rapid closure. People and their process of healing just take too long! Busyness makes us quick to diagnose, and even quicker to write a prescription.
Things need to get better fast when I am busy.
Busyness cancels listening: real listening.
The kind of listening where eye meets eye, and pings on the phone are ignored. Real listening is a rare gift because it requires outlandish gobs of—you guessed it--time. Problems and heartaches don't line up for appointments. They just happen, usually at inconvenient times. Then they crash our schedules and intrude on our plans.
In the new normal will I have some margin to actually sit and listen? It's the most important gift and skill in any relationship.
Busyness kills community.
We all want to belong, to be known and loved by a few. This kind of depth only comes with consistent investment over time. On the day of trouble or the celebration of joy, it is the few, intimate friends who can really share the journey. The warmth and safety we feel in those moments is a treasure bought with time, precious time.
If I really care about those things that I say are important, I will look carefully at my future calendar, and refuse to ever return to "normal."