"Bless you for what you are doing. My son came with me to my cancer checkup but wasn't going to be allowed in because he didn't have a mask. Because they had one to give him, he was able to come into the appointment with me and make me smile because it was really cute and had ladybugs on it. Thank you for your hard work and for doing something you didn't have to do." – Cancer patient
The woman who sent this note of thanks to Berean for the handcrafted mask was a stranger – a stranger who was in need, much like Jesus' parable of the Good Samaritan: "…when he saw him, he had compassion" (Luke 10:33 ESV). However, she's not a stranger anymore. She had a need, and Berean's Masks on Mission volunteers were happy to meet it.
"Thank you so much for the beautiful mask. Knowing that you prayed for me without even knowing my situation had a profound impact on me and my family." – Cancer patient
You see, it's not just about a mask. It's about making people feel seen, prayed for, and loved.
What Is Masks on Mission?
As information about COVID-19 unfolded, Pastor Tony challenged Berean to form a team to meet a rising need for face masks in our community. With lightning speed, a team of 177 willing people began gathering and distributing supplies, washing and ironing bolts of fabric, cutting pieces, and sewing masks.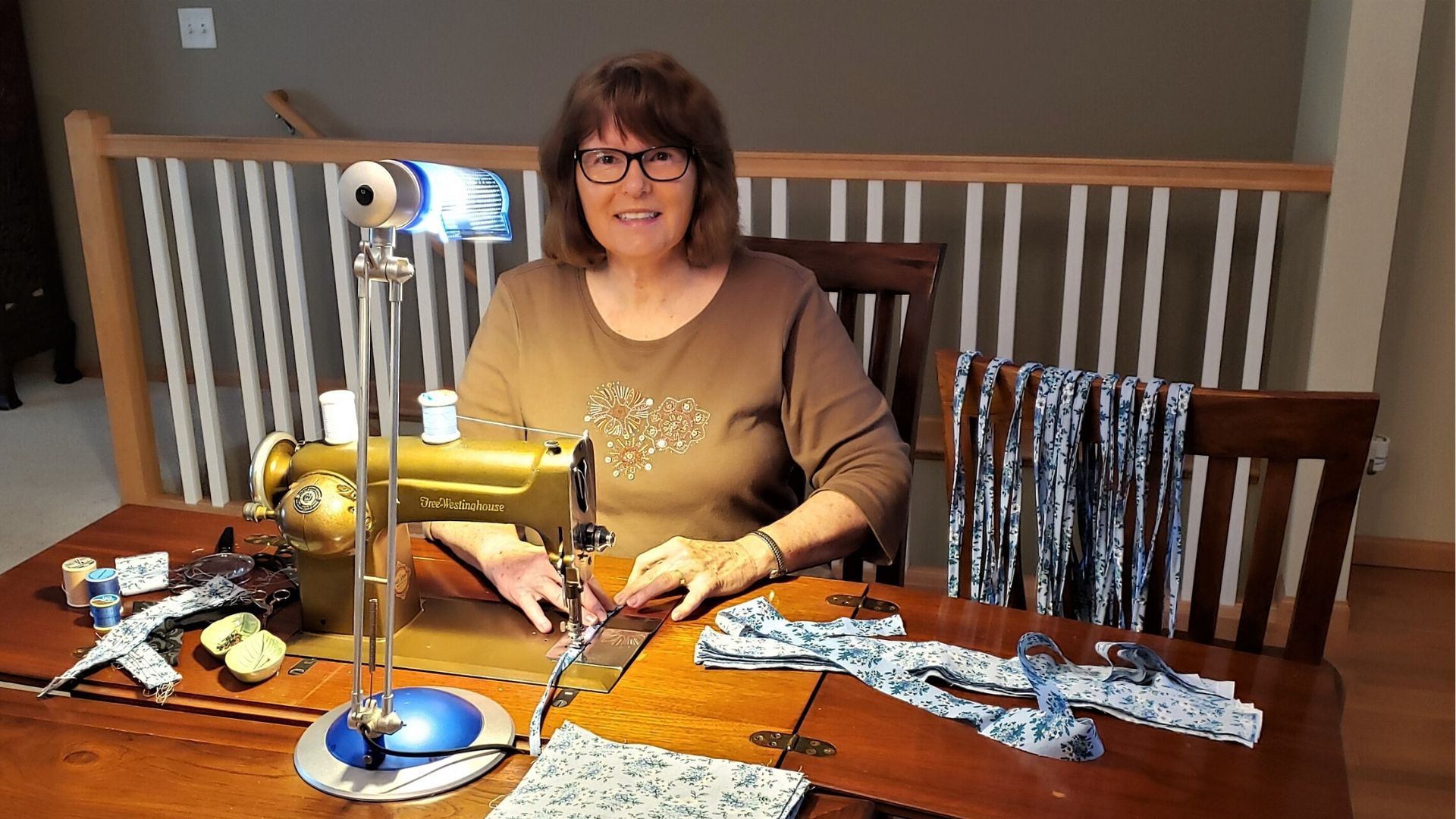 The Berean Communications team jumped into action, creating a tag for every mask that provides encouragement, care, and instructions. Another Berean staff member created instructional videos (ties or elastic) to help volunteers consistently produce quality masks.
The Masks on Mission Team started work on a project without a timetable or even a clear understanding of what need there would be. Jesus asked us to be a good neighbor by showing compassion to people "along our path," and that's what Berean is doing.
Berean's "Neighbors" Receive Free Face Masks
On Easter Monday, April 13, we received our first request for four masks. Now fast forward to the present: we have received requests for over 14,100 masks and have distributed over 13,430 masks. And the orders keep coming.
In addition to providing masks for Berean families and individuals, we have distributed them to numerous groups, including 360 Communities staff, volunteers, and clients. Our new neighbors across the street at Havenwood senior living community in Burnsville have received several deliveries.
But our "neighborhood" knows no boundaries. We have given masks to several area senior centers, home healthcare businesses, long-term care facilities, Fairview Clinics, the Apple Valley Medical Clinic, and even Ridges Hospital so that patients and guests would be able to enter their facilities. Area restaurants, such as Freddy's Frozen Custard and Steakburgers, Culver's, Original Pancake House, Chick-Fil-A, and Vivo, received masks for their staff so they could continue to do business.
When the Burnsville YMCA learned they could reopen for day camps, they immediately reached out to Berean for 800 masks so that every participant and staff member would be able to attend their sessions. The YMCA coordinator was shocked and almost in tears when we were able to fulfill their request, allowing them to reopen for business! He had received incredible feedback on the Berean masks that they had distributed through their food drive. People had expressed their gratitude for a free mask that was well made and appreciated knowing they were prayed over by our team.
We also received a request for masks from The Fun Lab, a small business in a northern Twin Cities suburb. They heard about our Masks on Mission from a Berean member who explained we were helping our community. So, we helped this small business owner get going simply by providing a mask for each of his staff members, plus extra masks for kids coming into their facility. And that Berean member who was spreading the word: she personally distributed approximately 1,000 masks to the Minneapolis community.
Berean gave masks to the American Red Cross who distributed them to a variety of individuals, including people coming into the Veterans Hospital to receive care. We're also partnering with Black Nurses Rock, an organization in north Minneapolis that provided more than 2,200 masks for their clients and families. When they placed their order, they assumed it would take us over six months to fill their request. Yet, after only six weeks their request is 70% fulfilled!
Last week, 1200 masks were distributed along with 300 ten-pound pork packages. These were created for families in the Minneapolis area and distributed through our partners at Urban Ventures. Another 180 packages were given to Burnsville-area families through the Burnsville YMCA's food distribution services.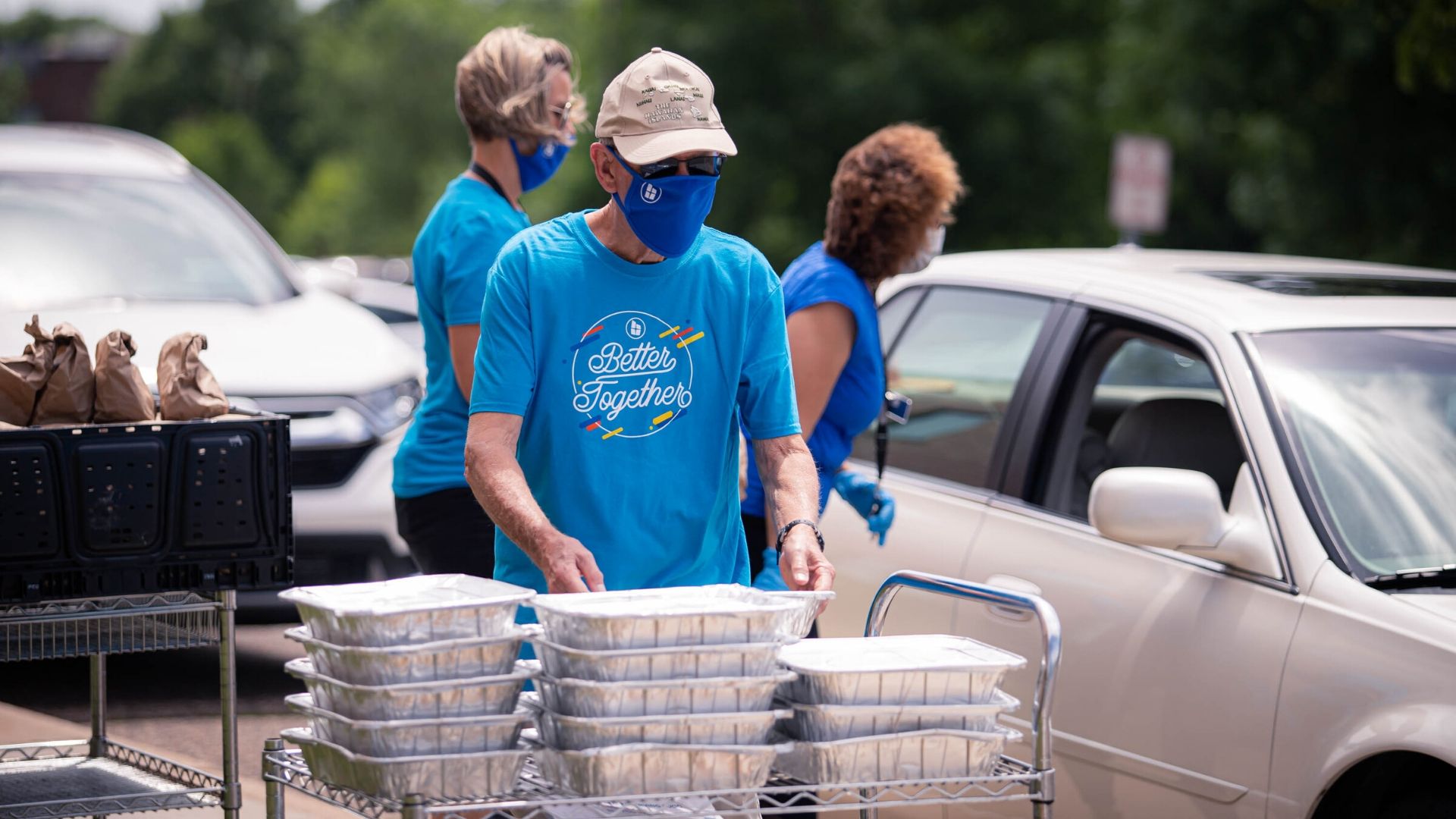 Berean's Neighbors Say Thank You!
Berean isn't entering the debate about whether people should or shouldn't wear a mask. We're simply meeting a felt need. And people who received masks freely express their thanks and affirmation.
Berean's masks are well made.
These masks are cute.
I can't believe you're just giving them away.
It means so much to receive a gift without even seeing the giver in person yet able to see the care and love with which it was created.
Consistently, recipients tell us about how it feels to know that someone took the time to pray for them without knowing their situation or circumstance.
That's what Masks on Mission is all about: caring for people in a way that Jesus wants us to care for them. No strings attached. Nothing requested in return.
The masks are tangible, and the gift of love that goes along with them will last far beyond COVID-19.
---
Do you feel God tugging at your heart to reach out to people around you? Do you need encouragement to step out of your comfort zone? Read Helping the Helpless by Pastor Brent and listen to Pastor Tony's sermon, Loving the Others. We pray these resources will help you take the next step in pointing others to Jesus.