VBS is happening... just a little different this year.
Mark your calendars, save the date, get ready to have some fun this summer. We can't let the year go by without our annual Vacation Bible School. Although it may look different this year, it's still going to be a blast and full of Jesus.
This year's VBS will have an exciting lineup, unlike a VBS you've ever experienced before! This is sure to be an engaging, active, and memorable VBS for the whole family.
SCHEDULE:
Monday, Wednesday & Friday is a VBS Family Tailgating party at the Burnsville Campus parking lot.

Tuesday & Thursday is VBS "Late Night Show" Online at home.
INFO:
At this year's VBS, the whole family is welcome to attend! Parents & kids will stay together at their car, camped out in tailgate style.

Families will receive a VBS bag packed with supplies and info for the whole week! Bags will be picked up at Berean Burnsville on Sunday afternoon, July 26.

We will provide VBS t-shirts for kids Age 4 to completed Grade 5.

Additional details and instructions will be emailed to all registered families prior to the start of VBS.
Kids Age 4 through finished grade 5 are welcome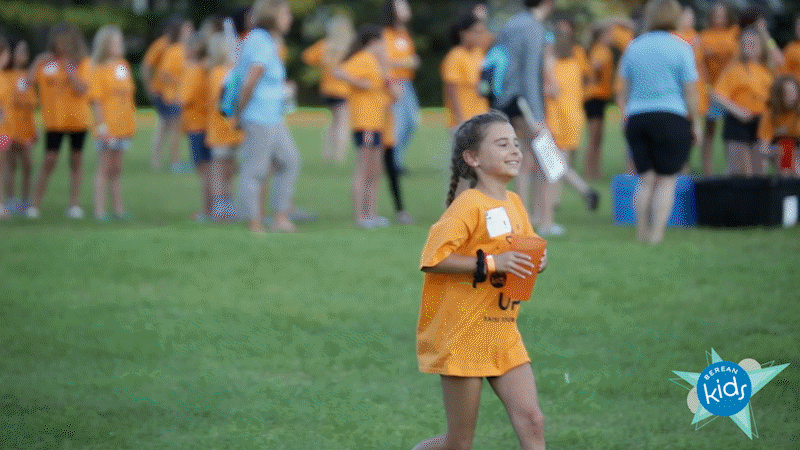 Follow us on social media for updates.
Berean Kids MN

Facebook

Instagram
Frequently Asked Questions
Parent Questions
What are the dates of VBS 2020?
Monday - Friday, July 27 - 31, 6:30 pm - 8:30 pm
How old do you have to be to attend VBS?
We welcome children Age 4 through completed Grade 5.
Your child must be Age 4 by July 27 (first day of VBS)
How much does VBS cost at Berean?
VBS is a totally free event!
What will my child learn about?
This year's VBS is called FOCUS: Take a Closer Look. FOCUS VBS will help kids dive deeper into their faith. Kids will have a blast as they discover how to trust in what they CAN'T see because of what they CAN see by putting the FOCUS on God and His amazing plan for us. We'll use this week to explore four different ways we can FOCUS on God: Hear, Pray, Talk and Live.
Is there a Mission Focus this year?
Yes, we will be partnering with Soles 4 Souls. Check out their mission by clicking HERE.
How do I register my child(ren) for VBS?
Online registration will open June 1 and will remain open through July 27 (first day of VBS) at noon.
What grade should I enroll my child in?
Enroll your child in the grade that they completed for the 2019 - 2020 school year. (i.e. If your child finishes Grade 2 in June, register them for Grade 2).
Kids Age 4 and 5, who did not attend Kindergarten this past year, should be enrolled in the Preschool group.
Volunteer Questions
When does Volunteer Registration open?
Online Volunteer Registration will open in June.
What are the different ways I can serve?
There are many ways adults can help the week of VBS! The most common way is to be a small group leader for a group of kids. Below is the full list of different serving opportunities (these are subject to change due to the changing format of this year's VBS.)
Nursery for kids of volunteers (Age 0 - 3)
Preschool Small Group Leader (Age 4 - 5)
Elementary Small Group Leader (Grade K - 3)
Preteen Small Group Leader (Grade 4 - 5)
Companion for a child with special needs
Registration Team
Prayer Team
Craft Team
Recreation Team
Parking Team
Volunteer Dinner Help
First Aid
Subbing (I cannot commit to the whole week but would love to volunteer when I can!)
How can I volunteer prior to VBS, in the preparation process?
We have a place for you! Please contact Evelina Glushko for more information ( ).
What are the requirements for adult volunteers?
All VBS volunteers must be members of Berean Baptist Church.
You must have a completed background check and Family Ministry Application.
All volunteers need to attend training prior to VBS. Training will be held Sunday, July 19 from 6:00 pm - 8:00 pm at Berean Baptist Church in Burnsville.
Can my teenager volunteer?
Absolutely! We depend on our youth volunteers to make VBS run smoothly each year. Students Grade 6 and older can serve.
All youth volunteers must have a completed Youth Family Ministry Application and attend training prior to VBS. Training will be held Sunday, July 19 from 6:00 pm - 8:00 pm at Berean Baptist Church in Burnsville.
I am an adult volunteer and prefer my child to be placed with me. How do I request this?
We will gladly place you with your child during your volunteer time of VBS! On your registration form, please indicate with which child (if you have more than one) you would like to be placed.
If you prefer not to be placed with your child, you have that option as well. Just let us know your preferences on the volunteer registration form.
If I have a child that is not old enough to participate in VBS and I would like to volunteer, is there childcare available for my younger child?
Yes, we provide childcare for children of volunteers Age 0 - 3. Your child will be given a preannounced snack throughout the week (this is the only age group that has a snack).