Welcome Youth Families!
You've come to the right place for all the latest announcements and updates regarding Berean Youth. We can't wait to connect with you! Check out our summer calendar.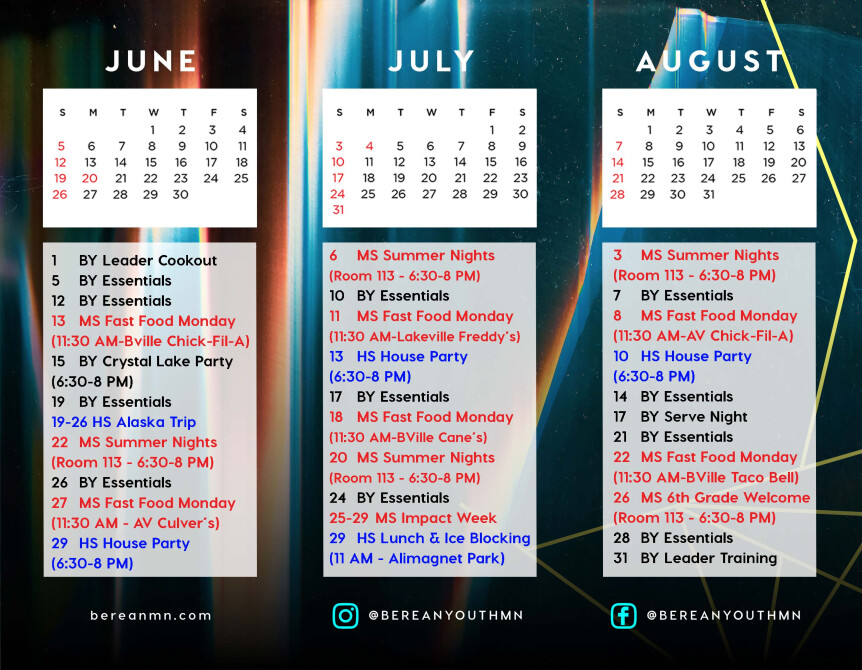 ---
Summer Outreach // Click HERE to register!
Summer Outreach is a summer long service program where students partner with local trailer parks, neighborhoods, and senior homes to share the love of Jesus. Once a week, students will join their site team, led by college interns, to play games, share bible stories, or provide company for the elderly. It's a great way for students to get service hours and represent Christ to the South Metro.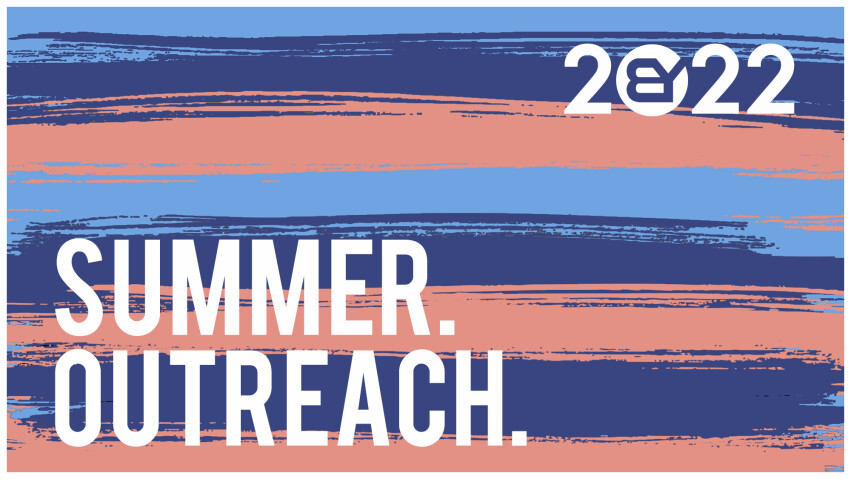 ---
MS Fast Food Mondays // 11:30-12:30pm // Starts June 13th!
Middle School, join Ryan and the youth team for lunch on Mondays listed below. Bring money!
June 27 // Culvers - Apple Valley
July 11 // Freddy's - Lakeville
July 18 // Raising Canes - Burnsville
August 8 // Chick-Fil-A - Apple Valley
August 22 // Taco Bell - Burnsville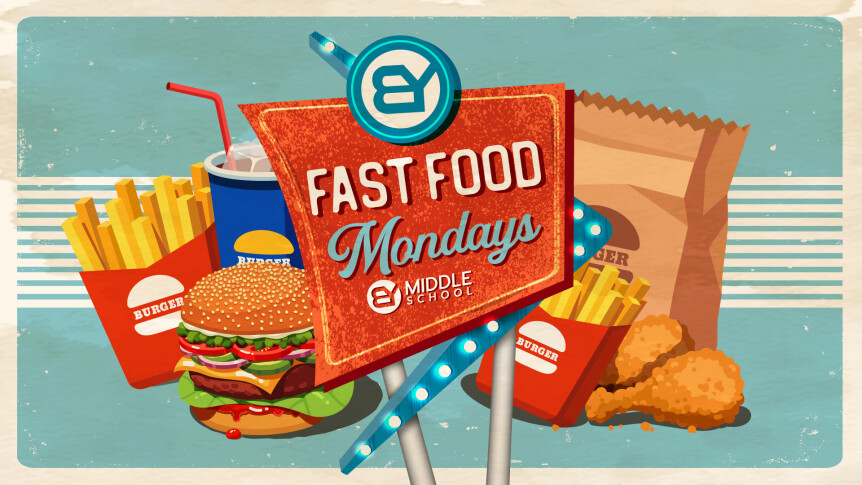 ---
BY Summer Sunday Essentials // Sundays at 11am
We will resume BY Essentials for the summer on Sunday, June 5 at 11 a.m. Middle School's format will remain the same in room 113, while High School will be having one combined class in room 114 through the summer months instead of electives.