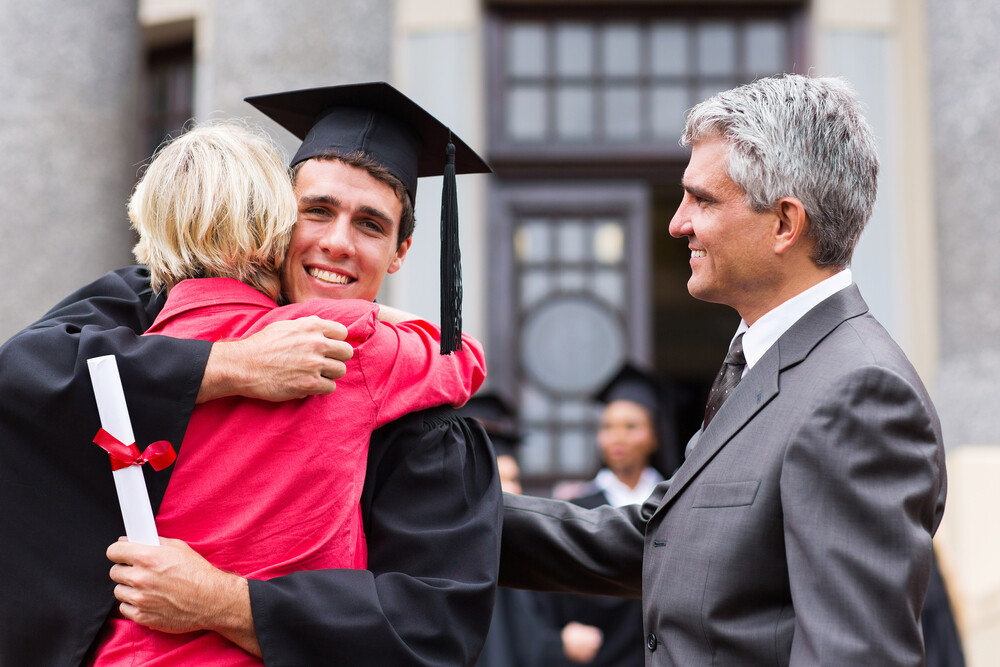 In all your ways acknowledge (submit to) him, and he will direct your paths (Proverbs 3:6).
I have written that verse at least a dozen times in the last couple of weeks inside the graduation cards for my son and his friends. To my first-born baby and to the kids I have known and loved for the last four years. The kids I didn't know God would put in our path and in our home and in my son's life. They have befriended him so well, welcomed him in, included him, and loved him. They have allowed my husband and me to host them, feed them, talk and laugh with them, and cheer them on. They are amazing kids - every one of them – and I will miss them dearly as they all scatter throughout the country in August to start the next phase of their lives.
Our graduates are embarking on a whole new stage of life. They will make so many decisions, make so many mistakes, learn so much about the world and themselves, and find joy in new ways. Their future is ahead of them, and their potential is endless at this stage of life.
That's why we send them off with a little cash, a sweet note telling them we love them and that we are praying for them, and a verse of wisdom to hold near as they step out into the unknown. I hope each of them pays attention and takes those words seriously. I hope they can sense the urgency and value of the wisdom in that short verse. Just a little bit. I hope that despite their inexperience and their self-sufficient ways, they will lean in and blindly trust those words.
We all need to be reminded to lean into Jesus.
Here's what our graduates don't know. Despite the number of years it has been since my high school graduation, I need that wisdom just as desperately as they do. No matter how many times I have learned from my mistakes, there are always new lessons to learn. No matter how many times God has shown me that he is truly the one who carries me through the storms of life, I still fight my self-sufficient tendencies and must submit to him again and again. And no matter how often he has directed my future and surprised me with his goodness and blessings, I still need to acknowledge that his plan is always better than mine and lean into it even when I can't see around the corners.
So, with each graduation card I write, and each tear I shed over how much I am going to miss these kids, I am grateful. I am grateful that God is with them, and me – always. That he can be trusted with their futures and with mine. I am grateful that as much as I love these young adults, he loves them and me even more.
As experienced and grown-up as we all sometimes think we are – we can't do it all on our own. We still need our Abba Father.
Lean into Jesus - today and always.
He is the one who provides for us, cares for us, and has a path laid out for us. We just need to submit our plans to him.
So, sweet graduates, listen to this one who has been down the road you're traveling, and who is still trying to find her way. Pay attention to the wisdom. Lean into the advice. And most importantly, lean into Jesus. Because when you do, the path won't always be easy, but it will be a little straighter and a lot more purposeful.
---
Read More: