If there is one thing I love, it's airport reunions. Families and friends find each other. Hugs and kisses are shared, excitement is heard with shouts of "it's so good to see you" and "I missed you!" People show up in anticipation of a sweet homecoming with flowers, balloons, and handmade signs. It's such an intentional act of community and connection.
Do you have a favorite reunion memory? I do. Years ago, I stood at the MSP baggage claim doors, waiting for my now husband to appear. He had been gone on a 30-day domestic deployment with the Army Reserves and I couldn't wait to see him. Between an out of state missions project for me, and then his deployment it had been a long four months since we had spent time together.
I remember counting down the days on my calendar until his return, checking his flight status a hundred times, making sure I would be on time to meet him and his military company. After 16 weeks with little communication and an absence of "normalcy," I was ready to welcome him home with a heart full of joy and gratefulness.
Why Connection is Important
Human connection is as important as the air we breathe. Am I being a little dramatic? Maybe. But only a little. Just Google the words 'human connection" and you will find hundreds of articles on the benefits of being connected with others. There are physical benefits, emotional benefits and spiritual benefits to be gained from personal interaction with others. The connection we feel when we are with other people helps us feel seen; like we belong. It helps us feel as though we are part of something bigger than ourselves and helps illuminate our purpose. Connection with other Christians encourages us in our faith when we join together in worship.
Faith Family Celebration
I felt the joy and gratefulness of connection again, a few weekends ago, at our Faith Family Celebration. It was better than any airport reunion!
I could not help but smile as I watched our church family reconnect with each other after some long months. Families sat under trees enjoying food together, friends wandered the lot looking at impressive classic cars, and a congregation raised their voices in beautiful worship and rejoiced with their friends as they were baptized. In a time of so much change, the need for connection and community had not changed.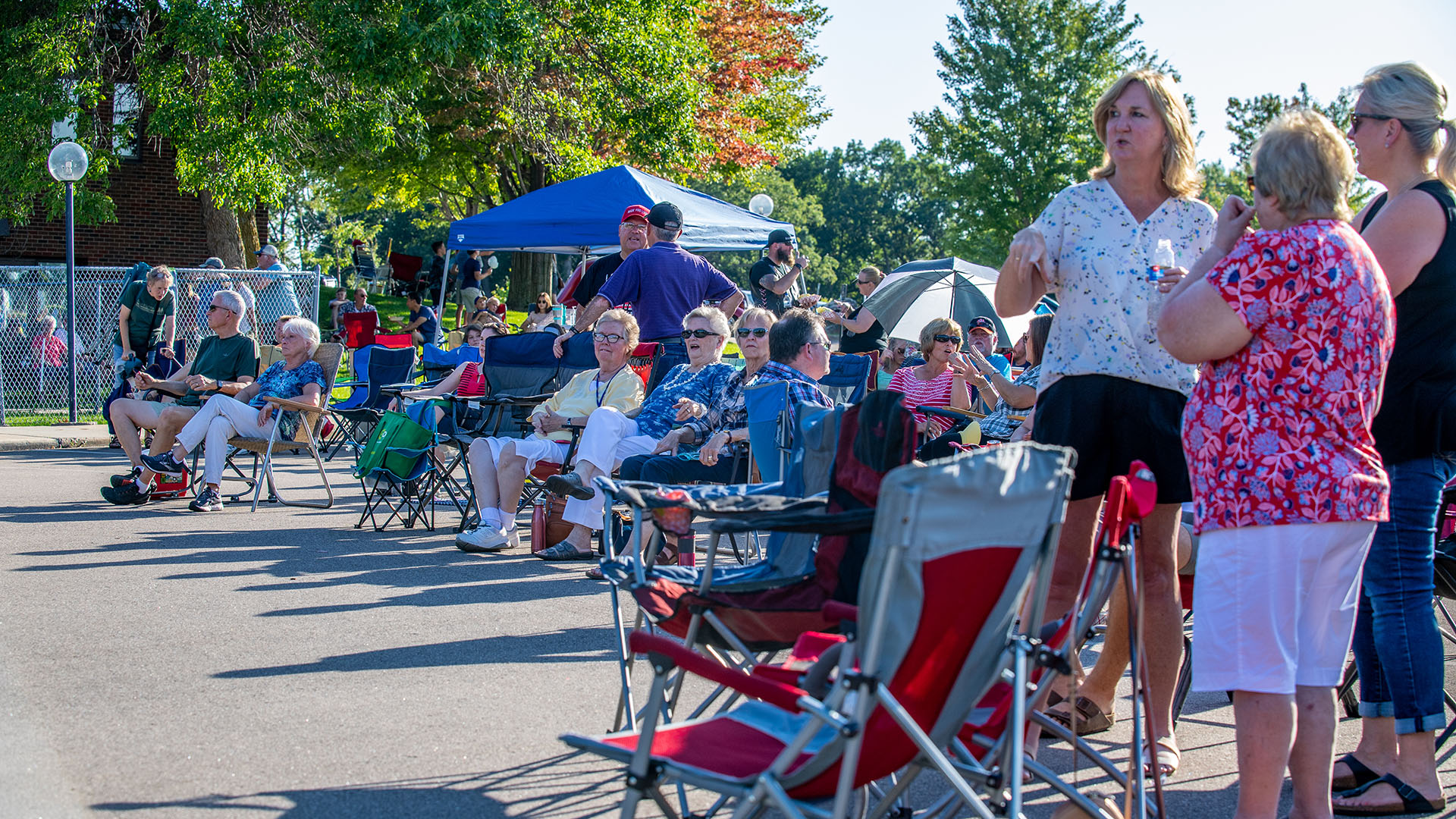 We Were Made to do Life Together
One thing that was so evident at the last Faith Family Celebration was how much people miss the in-person connections with others. God didn't make us to do life alone. We were made to be in community with others.
Our culture and our faith family desperately miss personal connection during these days of social distancing and quarantine. Zoom calls, drive-by birthday celebrations, and walks in the park are great and they have helped us maintain communication with our friends and family. But as much as I am thankful for all the out-of-the-box ways we are connecting these days, they are definitely no substitution for in-person, technology-free, joy-filled time together.
I need my people! And you need your people! Even the most introverted among us need their people from time to time.
These days more than ever, it's important that we all make an extra effort to connect with our people in the safest way possible. I know we're not out of the woods yet. We still need to be smart about how we gather – or even if we gather in person. Regardless of how we connect, we must reconnect. The point is that we need to make an effort to reconnect either safely in person, or regularly online with our people, be it our friends, family or faith family.
Ways to Connect Virtually and In-Person This Fall
As we approach fall kick-off weekend at Berean, there are many ways to reconnect with the faith family both in-person and online.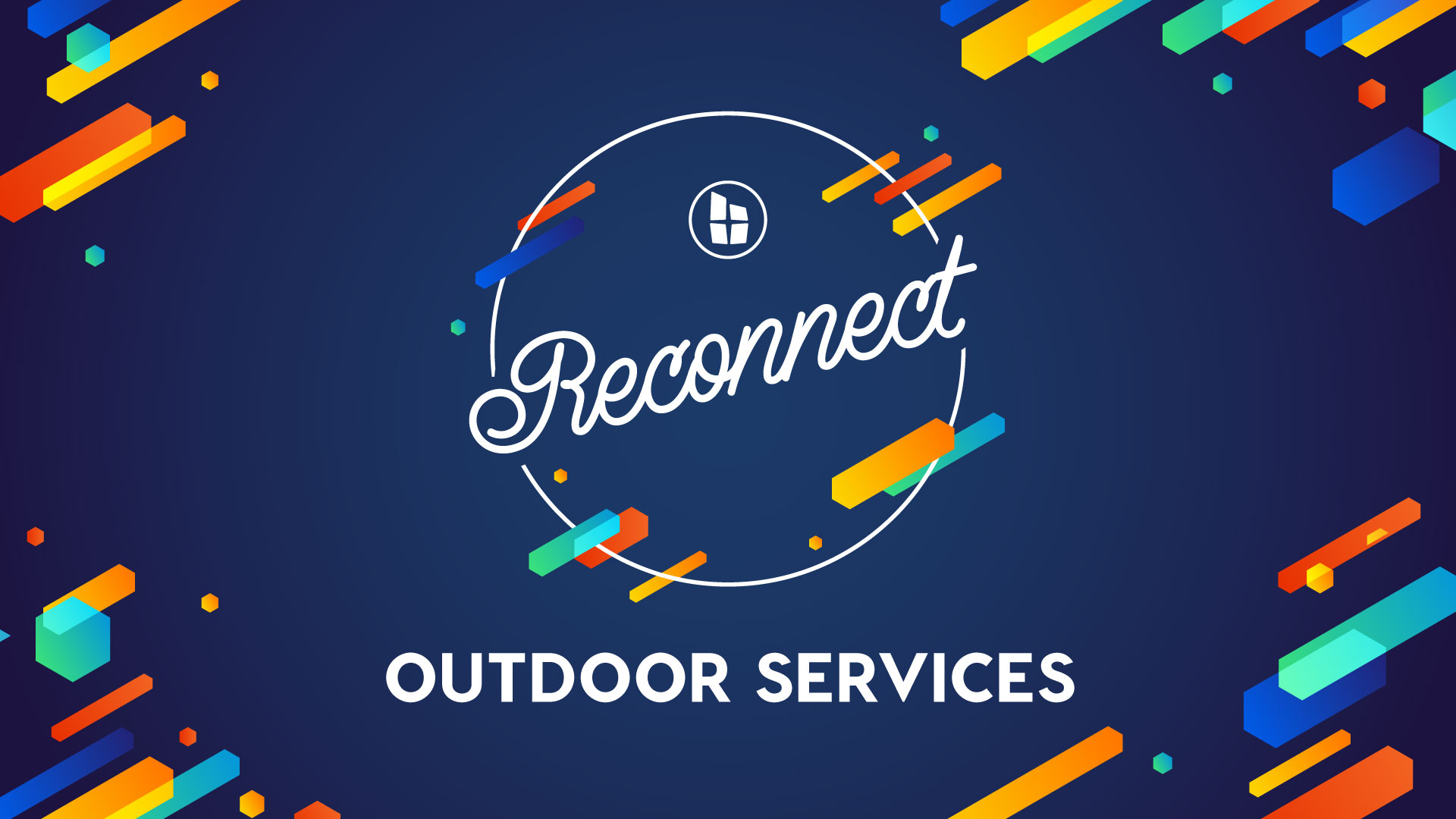 Outdoor Service
We'll begin the fall season with an outdoor service on September 13th at 9 & 11 AM. The whole family is invited to bring your lawn chairs or blankets, socially distance yourselves, and worship outside together. It will be a blended service, meaning a little bit of modern, and a little bit of classic. We'll also be introducing our new sermon series - "Needy" where we will explore our basic needs as believers in Christ.
For those who would like to continue to worship from home, we will continue to post all of our worship services online each weekend.
Berean Kids & Youth
The biggest change to our fall launch is how we're bringing back some in-person programming for our kids and youth. We'll be doing a mix of socially distanced, in-person groups as well as providing online resources through Zoom and YouTube. You can get all the details on our website about when and where it's all happening.
Adult Ministry
There's a lot happening for adults this fall.
How Will You Reconnect?
One of my favorite verses on community and connection is:
"And let us consider how to stir up one another to love and good works, not neglecting to meet together, as is the habit of some, but encouraging one another, and all the more as you see the Day drawing near." Hebrews 10: 24-25
We know that in this season, participating in ministries at Berean will look different for everyone. Whether you are ready to meet in person or via a virtual platform-we want you to know that we can't wait to reconnect with you.
What is one thing you've missed being part of at Berean?
We were made for community. We hope that as we move into Phase 2 of reopening our building, you will find a place to reconnect. Our prayer is that you will find ministries to encourage you and help you build lasting relationships that will be used to further the gospel.