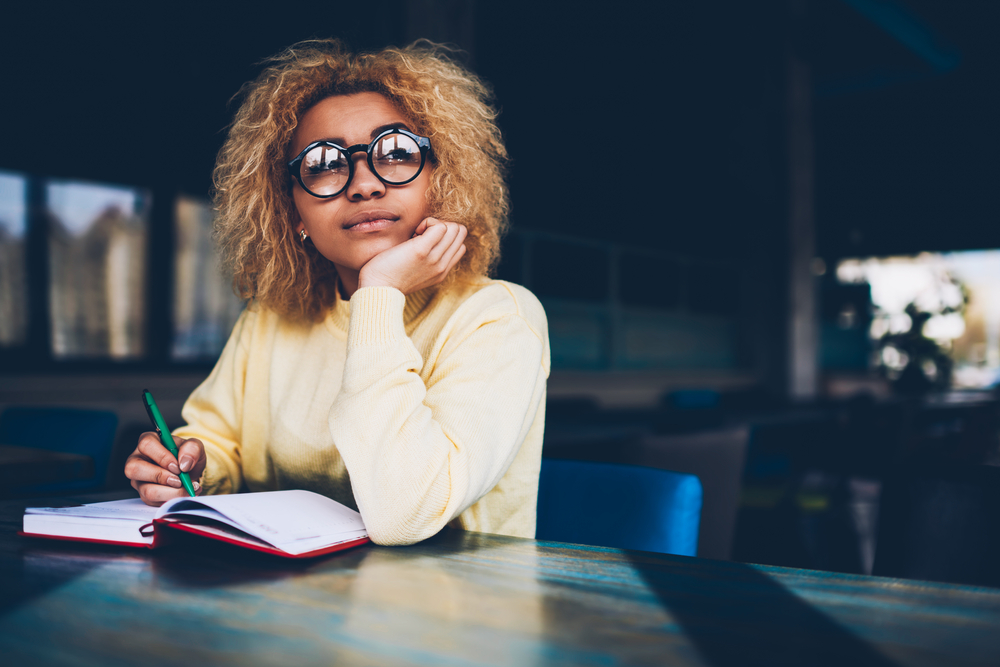 Goodbye, 2021 - The new year is here! And with that comes a new set of goals. Many of us are hasty to make resolutions related to family, health, finances, work/life balance, and so much more, but do we also intentionally take the time to make goals that will deepen our spiritual growth?
Now and then it's good to change things up! While there may be core spiritual practices you return to time and again because you really enjoy them, if you do the same thing year after year, it has the potential to become rote and lack much meaning. Perhaps many of you already read the Bible and pray, but what about trying some new tools to help you regain motivation? What about renewing your focus during your Bible and prayer time to really seek what God is teaching you?
As I reflect on 2021 and look ahead to 2022, I have three key goals that will continuously make Jesus part of my life. I hope you'll join me!
1. Devote time to memorizing passages of the Bible.
Does God ever hit you with a Bible verse exactly when you need it? I know he does that to me!
Years ago, a man who led our young, marrieds Sunday School class politely, but persistently, challenged us to memorize portions of the Bible. A group of guys I played basketball with decided to memorize the Sermon on the Mount (That is when I realized some were way better at memorizing than I was). When it was time for us to meet with our teacher to be "tested," I was out of town with my fellow employees at a trade show. My plan, however, was to call the teacher from my hotel in Chicago to recite the verses.
Before I called him that evening, I was gathered in the hotel lobby with a group of my fellow employees. On the far side of our circle was Jim. Honestly, I didn't care for him or his style. He was a bit brash and often crude. As he was "expressively" talking, he noticed my "look" across the circle and gave me a "look" right back. I'm not proud that my "look" was that obvious. In my hotel room a short time later, I was brushing up on my memory verses and came across Matthew 5:44: "But I say to you, love your enemies and pray for those who persecute you."
Was I persecuted? Well…hardly! But that verse boldly instructed me to love my enemies and pray for those who persecute me (or even give me "a look"). I was convicted. God used one of my memory verses for the Holy Spirit to speak to me loud and clear. Had I not memorized that verse, I would not have stopped to pray for Jim right then and there. Second Timothy 3:16 tells us that the Bible is useful for rebuking and correcting. That applied to me then and still applies to me today.
Many of us memorized Bible verses when we were kids, but for most, Scripture memorization ended when we became adults or even teenagers. Memorizing more of the Bible is one of my personal goals for 2022. As we memorize more passages from the Bible, God uses his Word within us to teach, rebuke, correct, and train us to become the people he wants us to be. I have a piece of art in my home office that says,
Not to master the Word, but for the Word to master me.
My prayer is that Scripture memory will have that effect on me, and perhaps on you as well as you dive deeper into God's Word. As you memorize God's Word, he can bring key passages to mind exactly when you need them (as he did for me to pray for Jim).
There are different ways to memorize the Bible. I plan to use an app called Bible Memory. It's free, although for just $10 you can get a more robust version. There are many other techniques and apps available as well to assist you in memorizing God's Word. Scripture memorization has a vital role in the life of every Christian.
2. Focus on listening to God in prayer.
In 2022, I also want to focus more on prayer, particularly listening to God in prayer. Most of our prayers – certainly mine – are prayer requests. Prayer requests are important, and God wants us to bring our requests to him. After all, God gives a number of examples of persistent prayer, so surely it can't be wrong. Specifically, the stories come to mind of the neighbor asking for bread in the middle of the night in Luke 11:5-8 and the persistent widow seeking justice in Luke 18:1-8. Even as I'm writing this, I am persistently praying for family and friends experiencing serious health situations.
Certainly, a father wants to give good things to his children who ask, right? (see Luke 11:11-13). But that same father would also be a little exasperated if all his children did was ask for things. How about a thank you here and there? How about asking, "God, What do you want to teach me?" Or, "What should I do?" We must focus more on hearing from God when we pray rather than just speaking at him with our requests.
God has a desire to spend time with us, but do we reciprocate? Jesus spent a lot of time with his Father. He often went out of town to be alone and pray. In Luke 6:12, it even says that he prayed all night, and it's well-documented in the Gospels that Jesus prayed before his crucifixion. If the Son of God spent that much time in prayer, shouldn't we take that into consideration? We may not pray all night, but our prayer life certainly could be more intentional. As we pray and listen to God, we should simultaneously be expectant and patient.
Often, what God is doing IN you – while you are praying – may be more important than what you're praying about.
Are we willing to actively and patiently look for what God may be teaching us?
The book of Psalms is a collection of prayers. God is obviously okay with raw prayers or he would not have put the Psalms in the Bible. Some well-known pastors have used the Psalms to write books that help us to pray (Dietrich Bonhoeffer, Eugene Peterson, and Tim Keller to name a few). Bonhoeffer wrote:
If we were dependent entirely upon ourselves, we would probably pray only the fourth petition of the Lord's prayer (give us this day our daily bread).'
In other words, if we didn't have God's Word to guide our prayers, we would likely only approach God with more and more requests, completely ignoring the other vital aspects of prayer.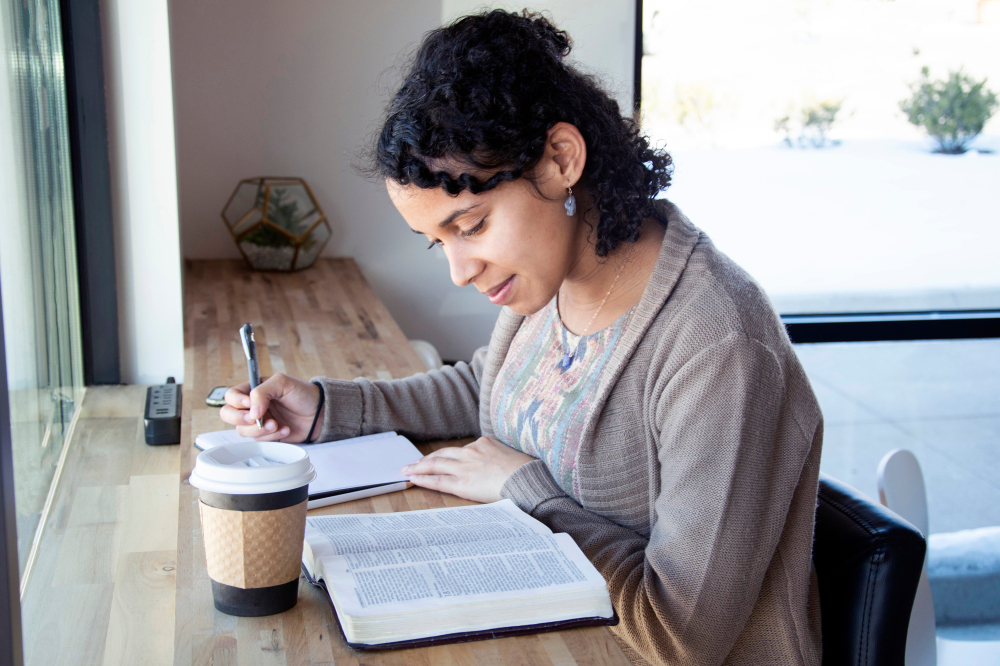 3. Always make time to study God's Word.
Lastly, and I think it goes without saying, we must read the Bible. God has given us his Word to teach us and to guide us, and we should study it.
There are several ways to approach studying God's Word. Some people like to read through the Bible in a year because reading the Bible in one year gives a good overview. My personal favorite is the M'Cheyne Plan. This Bible reading plan brings you to four different passages of Scripture each day and interconnects God's Word in a meaningful way. When you can see how each of the stories fits together in God's Word, then you don't get so bogged down when you come to the more difficult books, such as Leviticus.
Another option is doing a deep dive on a particular book or topic. There are plenty of Bible reading options available through different Christian authors and ministries that focus on a particular book of the Bible or a key topic. The important thing is to have a plan so that you remain consistent.
What are your spiritual goals for the new year?
As we make our own plans for the new year, God may override them and we must always learn to go with him! While many New Year's resolutions have the power to positively impact our lives, making Jesus part of every day is the truly life-changing one. Perhaps this year you might consider being more intentional to memorize God's Word, study God's Word, and truly listen to God in prayer. If you're already consistent in these three key areas, consider trying a new approach or a new plan of study to keep your time with God fresh to help you stay engaged. Don't wait - Make your plan today!
---
Read More: