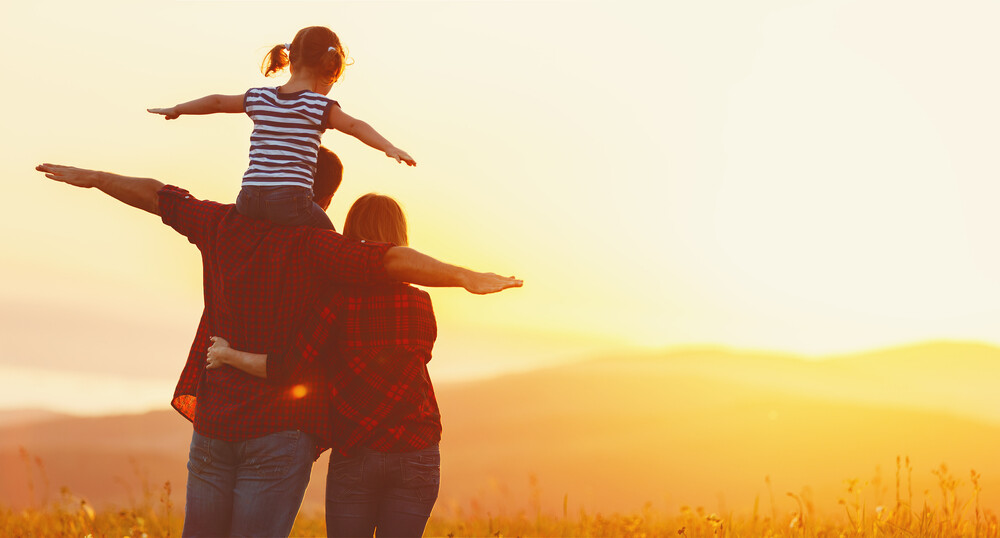 The first time I went snow skiing was on a youth ministry trip to Monarch, Colorado when I was a senior in high school. I was a daring teen who was ready to try anything to impress other students, especially the girls on the trip. I remember getting my rental skis, taking a 2-hour lesson on the basics of the sport, and I was ready to tackle the mountain. So, I took the large chair lift for the first time and met a group of friends at the top of the mountain. They started discussing which ski run we should do, and I started pointing to the ones marked with black diamonds. I suggested them because they had cool names like "Bone Crusher" and "Widow Maker." Every time I would suggest one, the whole group would try to convince me that with my lack of skills I should stick to the green runs. But I wanted adventure and excitement! This was no time for caution.
What if we had that same excitement about Jesus?
Have you ever noticed the unbridled excitement and craving for God's love that new believers have?
There is something about the fire that is lit inside of a person who encounters Jesus for the first time that can only be described as passionate.
They lack care for what others think or what cultural rules they may be breaking. Instead, they love God fully and want to tell everyone about him. While their spiritual and theological growth will be sharpened as they continue in this relationship with Christ, there is something electric about their passion that mimics the early followers of Christ.
Consider the example of the Apostle Paul.
In Philippians 3, we see this pure passion for Christ in the Apostle Paul:
"But whatever gain I had, I counted as loss for the sake of Christ. Indeed, I count everything as loss because of the surpassing worth of knowing Christ Jesus my Lord. For his sake I have suffered the loss of all things and count them as rubbish, in order that I may gain Christ and be found in him, not having a righteousness of my own that comes from the law, but that which comes through faith in Christ, the righteousness from God that depends on faith—that I may know him and the power of his resurrection, and may share his sufferings, becoming like him in his death" (Philippians 3:7-10).
For Paul to say that all his religious accomplishments are 'rubbish' compared to knowing 'Christ Jesus my Lord,' gives me the picture of daring love and excitement that doesn't care about the limitations of the outside world.
It's as if Paul is standing on the mountain top looking at this exhilarating Christian life and ready to take on any path before him.
How is
your

passion for Christ?

If someone asked you to rate your passion for Christ, where would you put it on a scale of 1 to 10? Would it be a 7? Or a 4? Or maybe even a 2? Sometimes we let the busyness and weight of this world rob us of the passion and excitement for Christ we once knew. It's time for us to get back to that undeniable love of God that drives us in everything we do. Are there going to be times when passion will lead to hurt? Sure. But as Paul shows, it's worth every minute.
---
Read More: