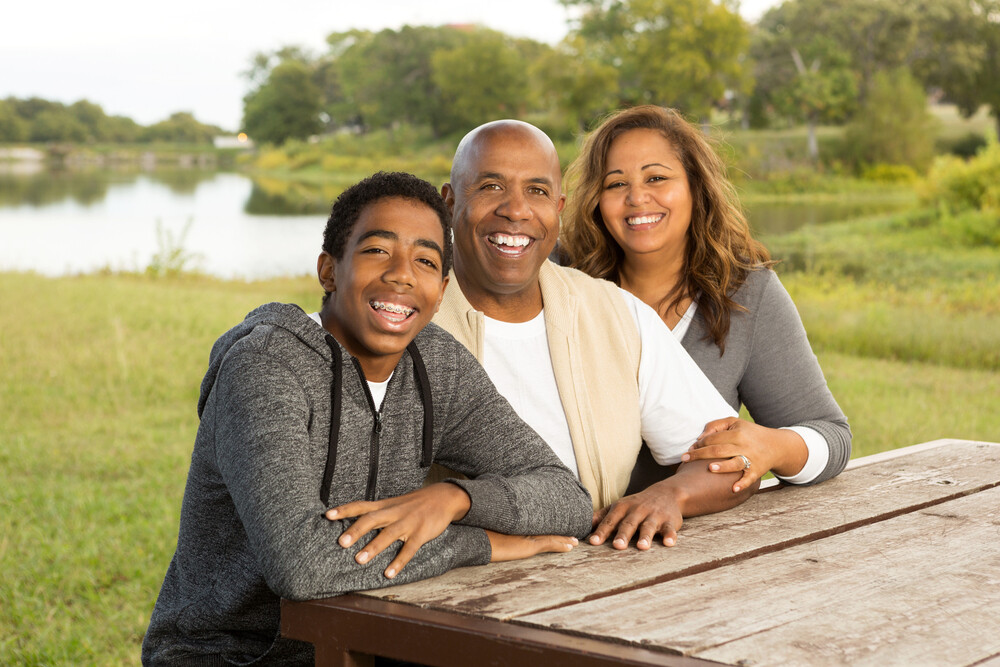 Are some of the Ten Commandments still triple-A rated while others have been downgraded in value? We tend to recall "Thou shalt not kill" or "Thou shalt not steal" as premium material. But the command to "Honor your father and mother" is one that seems to be relegated to the bench and is seldom called up into play. We treat it as sort of a reserve, B-squad command. But think again.
Honoring your father and mother is a commandment often misunderstood.
So, let's clear out some misconceptions first about this fifth commandment:
Honoring parents does not mean approving everything they do, or did.


Honoring parents does not mean submitting to abusive or ungodly demands.


Honoring parents does not mean allowing them to determine your decisions after you have left their home and provision.


Honoring parents does not mean you have to like their lifestyle or habits or spend large swaths of time with them.
Honoring father and mother is sometimes an easy reflex because of the life and love they have given. However, it is often a strenuous choice to give honor where we don't feel it is due. But this honoring is not a feeling: it's a choice to ascribe weight, value, respect, and importance to the role of father and mother. This is a necessity for the preservation of the family and the nation. The command was first given to a rabble of slaves who had never had a secure government or family. It was reiterated by the Apostle Paul in a Greek-Roman culture that devalued life, marriage, and family.
Honor is something called forth from you, not because of your parents' performance or pleasant circumstances, but out of obedience to God and the promise of fullness in your own life.
Choose Life.
Deuteronomy 30:19 exhorts the new nation of Israel to "choose life." Every time long and prosperous life is mentioned, it is always in the context of obedience to God's moral law. So, sons and daughters are admonished to honor father and mother. The first experience of this is the way the Apostle Paul applies it in Ephesians 6:1: "Children obey your parents in the Lord, for this is right."
The home is the first place obedience and honor are learned. And, it's never a perfect place, nor with perfect people. Honor begins with valuing the life you have been given and that it came through a mother and father. To despise one's parents, or dishonor them, is to devalue the source of one's life. It's a form of self-hatred and contempt that will reverberate into the next generation. No nation can survive the denigration or devaluing of the home.
Give Life.
The son or daughter who honors father and mother gives life to the generations on both sides. At the most basic level, honoring parents means they will not be neglected or left alone in their old age. Some societies are known to consign the aged to an ice floe, abandon them in the outback, or encourage them to commit euthanasia. In other words, when they can no longer contribute to the work or the economy of the society, they are to be discarded.
Honoring, at minimum, means protecting fragile life at all stages. This is a duty, an act of obedience to God, not just waiting for a wave of warm emotion, or wishing for a better personal history. But honoring parents also gives a living model to one's children. The next generation needs to see the sacrifice, the selfless love, and the provision given to imperfect people when they are most helpless. As a parent, you are that imperfect person, and you will need that car. This command to honor gives life to the entire society, down through the generations.
Project: Write a tribute to your parents. Every parent wonders: Did I do anything right? Do my children remember the good times of their growing up years? Imperfect years and imperfect people can be recast by saying "thank you" and "I love you."
Inherit Life.
Don't leave your inheritance unclaimed! Paul says, "This is the first commandment with a promise, that it may go well with you and that you may live long in the land" (Ephesians 6:1-3).
There are dividends to practicing this obedience toward one's parents. Physiologically, the release of anger, constant vigilance, and fear generated in one's past brings healthiness. When we stop being on constant alert or ruminating on an old wound, our bodies become more whole. Emotionally, when forgiveness and grace cover a multitude of sins in the past, we are released from constantly reliving our history. And spiritually, when we obey the command to honor father and mother, we are depending on God, the true Father, to heal the gaps of nurture, protection, or provision left by imperfect human parents.
Embrace God's design.
Eternal life begins now. It's a transformation of everything from our past into a new, constantly regenerating love. We trust God that obedience to this specific command will, in fact, preserve and enhance our life today and the generations in the future.
---
Read More on the Blog: