Recently my family headed up to Trout Lake Camps in northern Minnesota for a Family Camp Retreat. We had never been to family camp, so for my kids especially this was a totally new experience. The purpose of the trip was twofold. First, as the Kids' Director, I was on a reconnaissance mission to see all three camp areas. I wanted to learn more about what they do for summer camp along with their missions, foci, and activities. Second, as a mom, I wanted my kids to get a glimpse of camp life and capture the same love and excitement for camp that I had when I started attending Bible Camp as a teen.
When I finally attended camp myself in middle school, I wished that I had started as an elementary kid as camp was filled with so much fun, adventure, comradery, and most of all deep spiritual growth.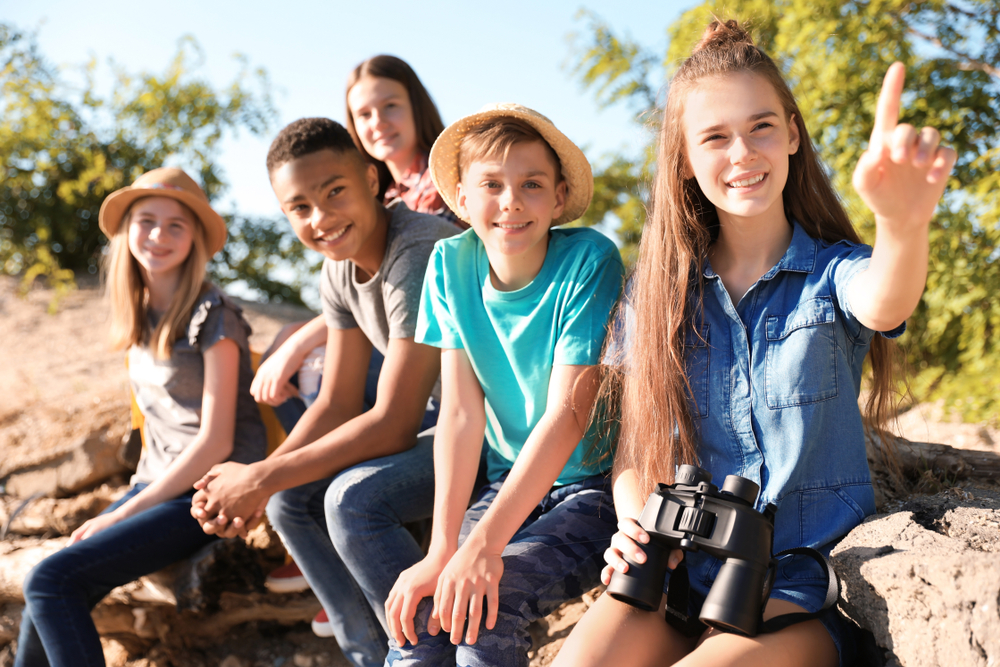 Camp is an opportunity for kids to meet Jesus in a unique way.
Our little adventure to family camp delivered on all fronts. I was amazed to see how Trout Lake has grown to operate three different camp areas at once all summer (one for Grades 1-3, another for Grades 4-6, and a third for Grades 6-8). All three camps have unique themes, are creatively age-appropriate, and intentionally plan to provide a deeply memorable and life-growing experience. From all the fun activities (thrill activities like zip-lining and climbing, water adventures, field/court games, etc.) to the intentionality of small group time and large group teaching, Trout Lake Camps is a place for kids to truly meet Jesus in a unique way and to grow as kids and youth.
My kids were off the hook excited about camp. My daughter is counting down the days to next summer when she can be a camper for the first time. I love to see that passion and eagerness and can't wait to discover what's in store for them.
Camp is an opportunity for kids to experience lifelong growth.
As the Kids' Director at Berean Baptist Church, I plan to be involved and engaged in Trout Lake, and I am excited to point parents to camp and encourage them to participate if that's a good fit for their families.
Whether at Trout Lake Camps, or one of the other many great Bible camps in the area, consider taking the time and resources to give your kids an experience like no other. The growth that can happen in a kid's life through Bible Camp is astounding and lifelong.
Check out Trout Lake Camps to plan your next adventure!
For more information on Trout Lake Camps, visit: https://troutlakecamps.org/