There are times in life when you receive news that knocks the wind out of you. Have you ever experienced that? Everything is going great and then you read that email or answer that phone call you never expected...and you can't speak. Time is frozen for a moment as it all begins to sink in.
We wrote this song, Dwell (Holy Spirit Come), for those moments. Those kicked in the gut, desperate, weak, and in need of divine intervention moments.
As we walk through the lyrics together and you take the opportunity to listen to the song, we pray it will remind you of the hope we have in Christ and the promise of the Holy Spirit's intercession for the believer.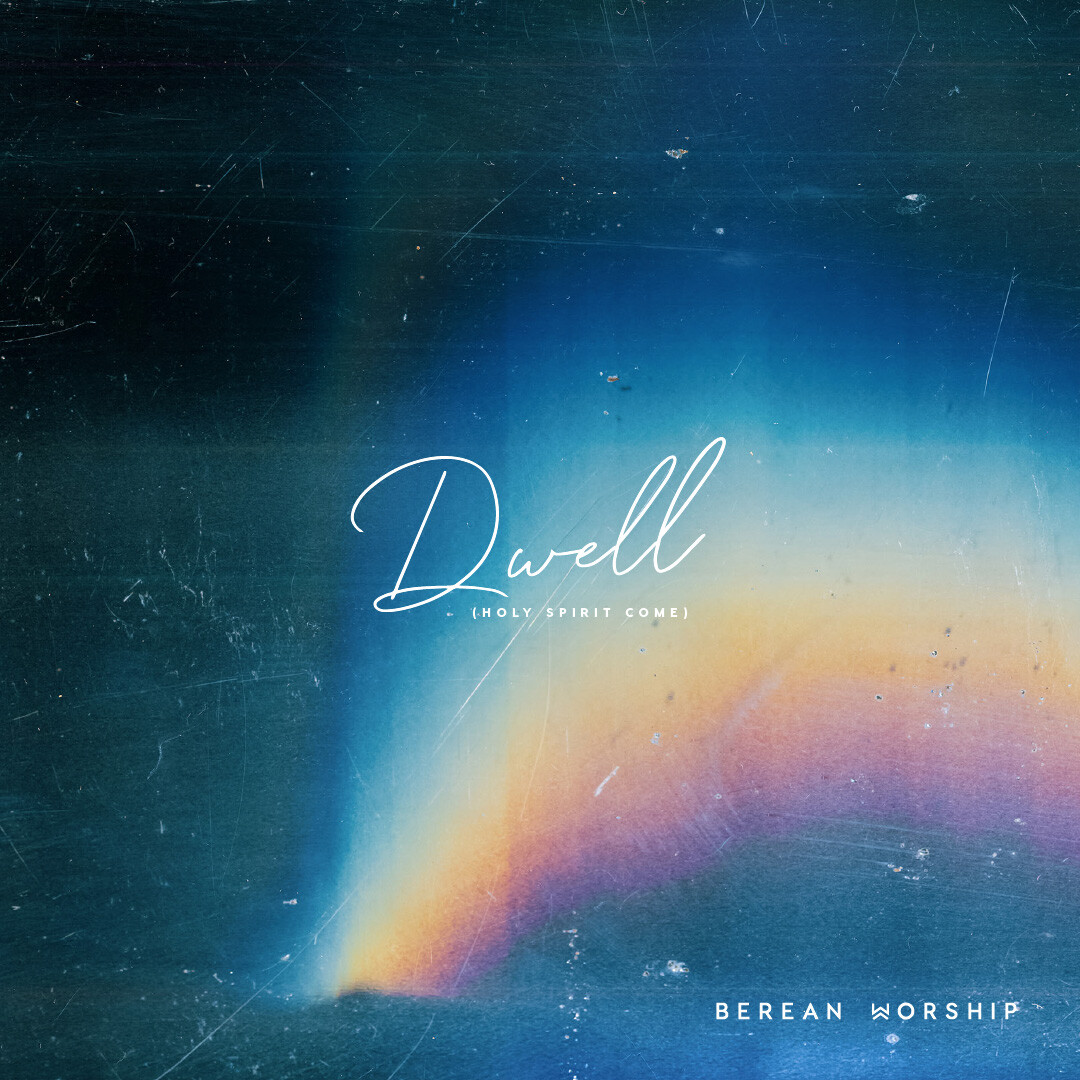 The Holy Spirit Speaks When Our Words Fall Short
"Spirit speak, when we don't have the words
Desperate we call, in quiet we wait
In a dry and weary land, restore our hope again
Spirit speak, when we don't have the words."
Romans 8:26 (NIV) says, "In the same way, the Spirit helps us in our weakness. We do not know what we ought to pray for, but the Spirit himself intercedes for us through wordless groans."
Do you ever feel so broken that you can barely utter a word? Maybe life has hit you hard and you don't even know how or what to pray. If we know Jesus, we can take great comfort, even in our weakness, knowing that the Holy Spirit is moving and interceding on our behalf. And though we often must wait through those long, dry seasons, we know that they won't last forever. Our sovereign God is working in our waiting, and he works all things for good for those who are in Christ Jesus.
The Holy Spirit Gives Strength to Restore Our Faith
"Spirit move, in weakness make us strong
Restore our faith, breathe life within
Our comfort and our guide, be forever by our side
Spirit move, in our weakness make us strong."
2 Corinthians 12:9 (NIV) says, "But he said to me, 'My grace is sufficient for you, for my power is made perfect in weakness.' Therefore I will boast all the more gladly about my weaknesses, so that Christ's power may rest on me."
Sometimes waiting through difficult seasons tries your faith and drains you along the way, but the Spirit offers renewed strength for each tomorrow. This knowledge that we have of God's promised presence and sufficient grace brings comfort and confidence in the midst of it all. When we are at our weakest, that is when God's power can truly shine in and through us.
The Holy Spirit Gives Hope to Set Us Free
"Spirit come, reveal the hope of Jesus
By his wounds we're healed, by grace set free
Through the power of the cross, our victory is won
Spirit come, reveal the hope of Jesus."
2 Corinthians 3:16 says, "But whenever anyone turns to the Lord, the veil is taken away. Now the Lord is the Spirit, and where the Spirit of the Lord is, there is freedom."
The gospel continually transforms our lives as the Holy Spirit opens our eyes to an eternal Kingdom reality where our hope is secure in the finished work of Jesus. Jesus' death on the cross covered us in grace and paid all our debts, giving us a living hope. We are set free from any sin that once held us captive to walk in the light of Christ.
The Holy Spirit Dwells Within Us
"Come dwell, dwell within us, we long for your presence, Holy Spirit come
And move, move among us, we're free when you're with us, Holy Spirit come."
Psalm 73:28 (NASB 1995) says, "But as for me, the nearness of God is my good; I have made the Lord God my refuge, that I may tell of all your works."
The indwelling Holy Spirit in the life of a believer is such an amazing mystery. When he dwells within us, we are truly set free. He is our advocate, counselor, and comfort that is always near, guiding us and working in and through us for God's glory.
The Word of God Within Us Gives an Eternal Hope
The next time you are facing one of those unexpected seasons when the wind is knocked out of you and life feels too hard to stand, we pray this song will remind you that you are never alone. There is a God who goes before you who never stops working, and there is a Spirit who dwells within the believer.
As you seek the Lord and pray for the Holy Spirit to fill you, he comes alongside you to comfort you, strengthen you, guide you, and mend your hurting heart - giving an eternal hope that never fades away.
Don't wait! Go give this song a listen. We believe it will be a blessing to you and will encourage and uplift your heart as you let the Word of Christ dwell in you richly.
---
Download the Song!
Spotify, Apple Music, Amazon Music, YouTube Music
Follow Berean Worship:
Follow Berean Baptist Church:
YouTube, Facebook, Instagram, Website
Join us for Worship:
Sundays 8:15, 9:00, 10:00, and 11:00 a.m. or watch online here.