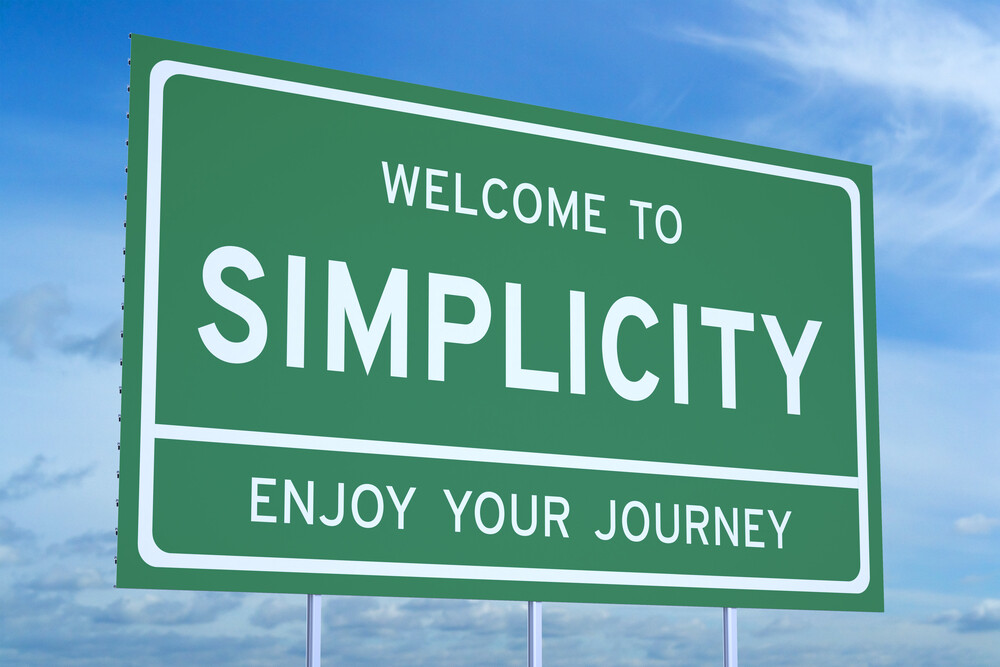 When I was in high school, I was never good in science class. Whether it was learning the Periodic Table or coming up with experiments to prove a hypothesis, I just always seemed to struggle. I stayed after class one day to talk with my teacher. I let him know that it seemed like there was just too much to remember and put into practice. That's when he introduced me to the famous acronym K.I.S.S. He wasn't talking about the band wanting to "rock and roll all night." He was saying I needed to "Keep It Simple Stupid."
Sometimes you need to get back to the basics and find your foundation in order to learn and grow.
We must remember the value of simplicity.
As parents in the twenty-first century, it has unfortunately become the norm to have a crazy number of things going on. Whether it be volleyball, dance class, school, football, soccer, drama club, work, or whatever else is vying for our time. However, when it comes to finding time outside of attending Sunday worship to grow together spiritually, we fall short. It's not that we don't want our family to grow together, but we have let ourselves become smothered by the complexity of busy lives. The problem is, if this is the life that we show our kids as normal, then that is what they will show their kids as well. Maybe we need to take a step back and understand the value of simplicity.
We must let go of some things to simplify our lives.
John 15:1-2 says, "I am the true vine, and my Father is the vinedresser. Every branch in me that does not bear fruit he takes away, and every branch that does bear fruit he prunes, that it may bear more fruit."
The idea John gives is that we can get overwhelmed with things that are not helping us grow in God, and we need to know when to let go of those things to simplify our lives so that the things of God can flourish.
Simplicity does not mean we get rid of all extra-curricular activities; it means we take a step back and prune away the things that rob us from the time it takes to be the spiritual leaders to our kids that we need to be.
As author Brian Haynes states in his book The Legacy Path, "Simplicity is freedom. Simplicity buys us time with our children that enables us to disciple them and pass on a godly legacy."
We must foster the value of simplicity within our family.
So, what does simplicity look like from a practical standpoint? Here are some ideas:
1. Only allow your student one outside activity each season. Instead of picking them up from volleyball and trying to rush them to dance class before their late-night soccer game, take a breath. Let them concentrate on one activity and have the freedom to breathe and have some family time.
2. Prioritize family dinner in the evenings. Family dinner has proven to be one of the most valuable times in family conversation. I know what you are thinking, "This sounds great but getting everyone together at the same time is impossible." Well, that is the whole reason for simplicity - to create freedom and time together.
3. Be intentional about having "No cell phone/tablet" times. Maybe during family dinner, you make a rule of no cell phones at the table. The more we spend time in front of screens, the more it robs us of face time with family.
We must make a plan today to K.I.S.S.!
While simplifying family life in our culture is not easy, the benefits are huge. Maybe instead of stressing over all the things that seem to press in on us, we just need to K.I.S.S. - Keep It Simple Stupid.
---
Read More on the Blog: